Hundreds of subsistence farmers in Kyekyenkura, Ejura, are set to lose their livelihoods as traditional authorities take over acres of their land.
Farmers say that over 1500 acres of agricultural land have already been taken away, and they have been told not to go there.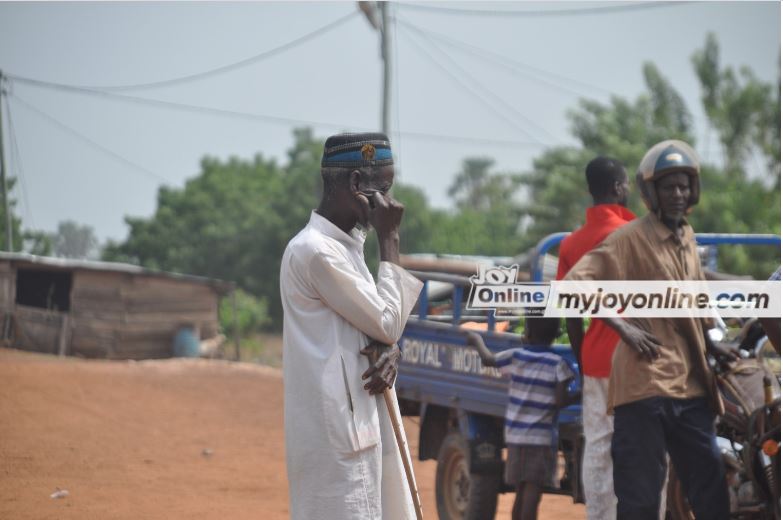 "For the past 5 to 6 years, there have been issues of farmlands where farmers depend on it for their survival. We had a call from Ejura Traditional Council to stop farming on some portions of the land which was about 500 acres," one of the leaders of the farmers, Abdul-Rahman Hudu said.
Over 5, 000 farmers rely on these farmlands, which they have managed for over 70 years, for their livelihoods.
On Tuesday, April 4, 2023, affected farmers rode on their bikes to some of the farmlands that had been taken over from them.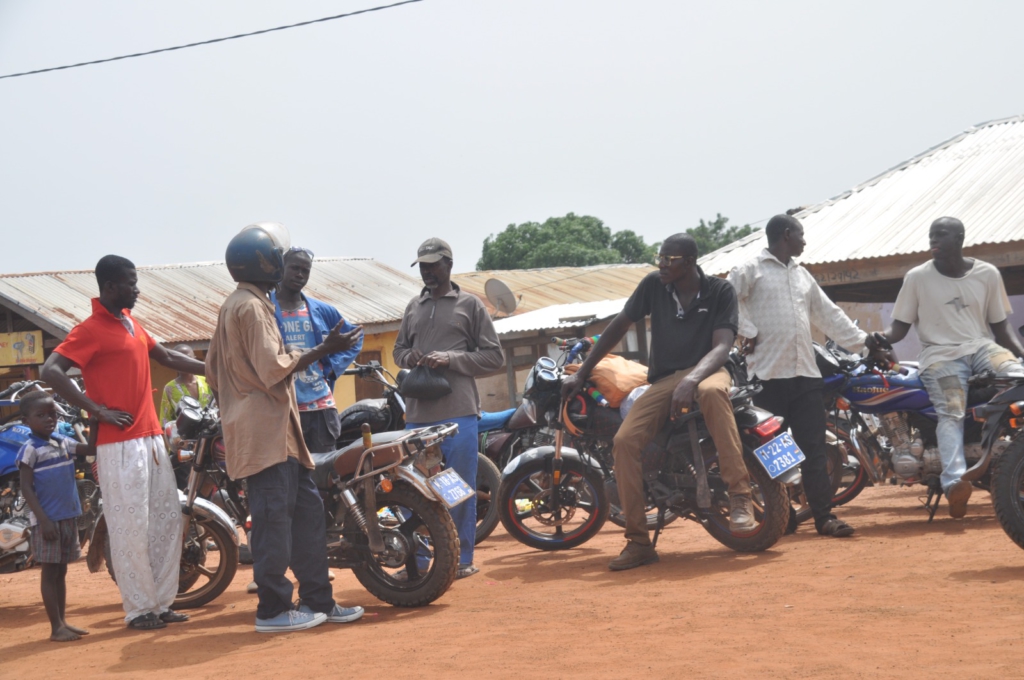 The JoyNews team observed that the farmlands had already been plowed in preparation for this year's farming season. The farmers informed the team that they have no idea who is working on the land and for what purpose.
Despite the sight of a tractor on one side of the farmland, which the team was informed had broken down, there was no one to talk with.
The piece of land being worked on is just one of 500 acres on which about 1000 farmers rely.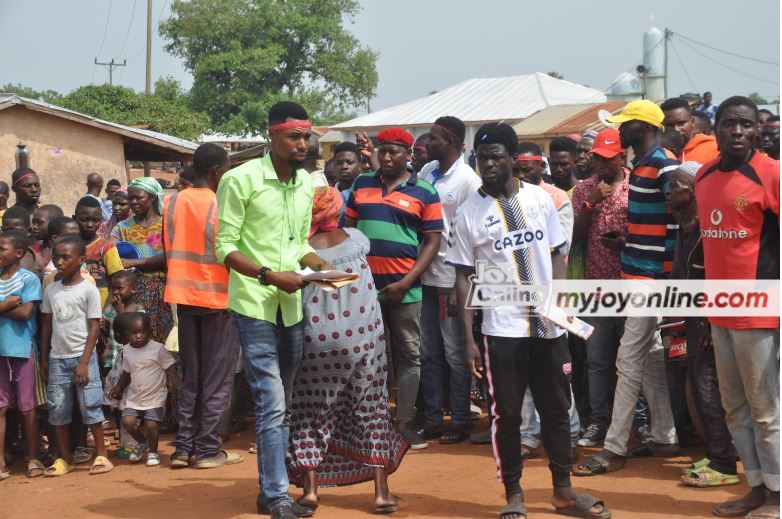 According to Abdul-Rahman, another call from the Ejura Traditional Council in January 2023 ordered them not to farm on the remaining land.
"This land we are talking about is managed by the community for over 70 years," he said.
He says that the entire community depended on over 1000 acres for their agricultural activities.
"And the farmers on the said land are over four thousand (4000)."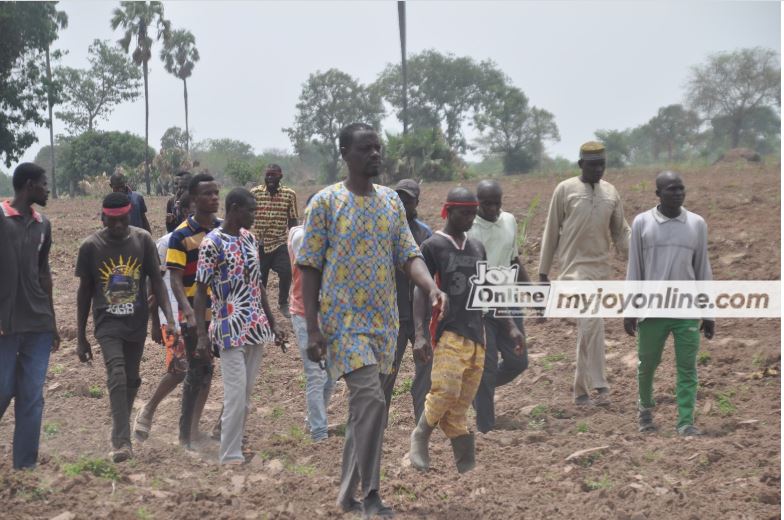 Hudu states that when the traditional council took over the farmlands, most of the farmers relocated, while others lost faith in life because that was their only source of livelihood.
"… Most of the people relocated from the community. Some committed suicide as result of all hope lost. While others turned to drunkards and now they are a burden to the society as a whole," said Abdul-Rahman.
According to the small-scale farmers, taking the farmlands is likely to result in one of two outcomes: community breakdown or hunger, because they produce to support themselves.
"My spouse was 118 years old. His children and grandkids are all living here. I have seven children who rely on me," Hawa Alidu said.
Hawa's two-acre land has also been taken away from her and the 52-year-old is uneducated and unskilled, to seek alternative means of livelihood.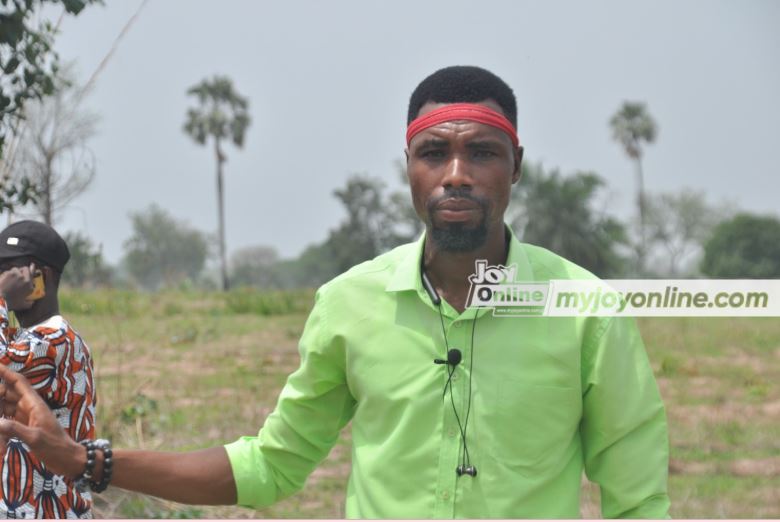 "I am uneducated and have never learned a trade. Farming is the only occupation I am familiar with. Even if my yields are low, I know my colleagues can help with food," Hawa said.
But now Hawa and everyone she knows is without farmland now.
Hawa Haruna's partner has also died. Previously, she had to rely on other farmers for agricultural products to feed her family. The 62-year-old has, however, resorted to selling things in order to support her children.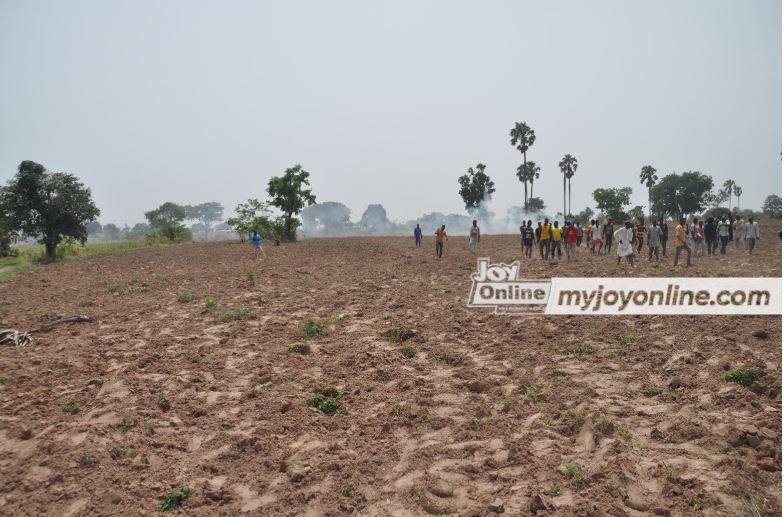 Muhammad Bawah Braimah, Member of Parliament for Ejura Sekyeredumasi, believes that while the traditional council has power over the lands they should reconsider the situation.
"I don't have control over the lands, I only have to as a leader to plead with Nananom to attach a human face to the arrangements that they are making on the land."
According to Mr. Braimah, the main resource involved in farming is land, and once the land is taken away, the farmer's very existence on earth is no longer required.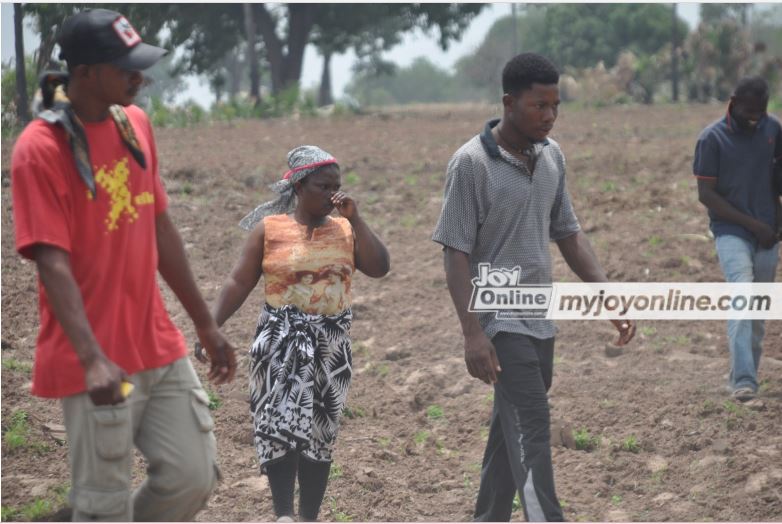 Back in the Kyekyenkura community, farmers say they are not challenging the traditional authorities over who controls the lands, but rather requesting that they reconsider their decision.
"We are not fighting with the traditional council over the land because they are the custodians of the land. But what we are saying is that, they should reconsider their decision because we have no other work apart from farming and we don't have any land apart from this particular land in question."
They are requesting that the traditional council reconsider its decision and evaluate the long-term impact on the community and the traditional region.
Meanwhile, efforts to speak to the traditional council proved futile.
DISCLAIMER: The Views, Comments, Opinions, Contributions and Statements made by Readers and Contributors on this platform do not necessarily represent the views or policy of Multimedia Group Limited.