Luv FM's High School Debate competition is entering its semi-finals stage with the remaining four teams looking to battle it out for a spot in the finals.
The first semi-final contest will be between Kumasi-based schools, Osei Tutu Senior High School and Prempeh College on the motion: "Juvenile Offenders Should Be Tried and Treated as Adults".
The debate resumes on Wednesday, July 13 at 2:00pm at the Christian Service University College in Kumasi.
Osei Tutu will be debating for the motion whereas Prempeh College will oppose it.
Headmaster of Osei Tutu, Dr. Asare Yeboah, believes the semi-final will be an iconic moment for his school.
"I believe Osei Tutu is a quality institute and deserves to be considered among the top five schools in the Ashanti Region," Dr. Yeboah said. "We aim to win this competition and prove to everyone just how much quality we have."
Speaking with David Akuetteh on Luv In the Morning on Luv FM, Dr. Yeboah mentioned that Osei Tutu has historically been seen negatively and he hopes this will change as a result of this competition.
"We have been looked down upon for a while now," he said. "This kind of competition is exactly what we need to change things."
He added that he is proud of his school's achievements over the last 30 years.
"When I came to Osei Tutu in the '90s, we were admitting students who hadn't been able to get admission to schools like Prempeh College," he said. "I am proud to say that presently, we are competing with top schools for admissions."
Dr. Yeboah reinforced that discipline has been the key to his school's success.
"On becoming headmaster, my focus was on bringing discipline to Osei Tutu," he said. "Discipline is important not only for the students, but also for staff, administrators, workers, and even parents and alumni."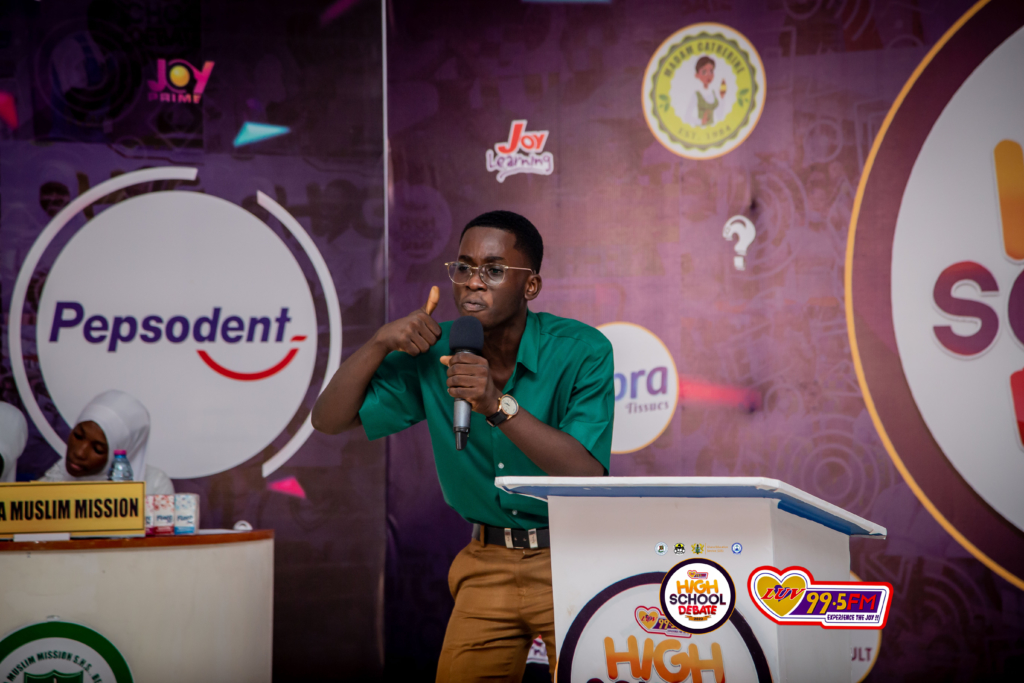 Prempeh College's patron, George Banahene, confessed that Osei Tutu is a quality opponent and that, in such competitions, reputation does not matter.
"Prempeh College has been a top-five institution in the Ashanti region for as long as I can remember," he said. "However, that doesn't matter. Preparation and confidence are key to success in debating."
George believes that Osei Tutu's confidence is without substance.
"I've heard much talk from our opponents but have not seen much else throughout the competition…I have been studying them since the start along with every other team," he said. "I think they're talking so much to compensate for their lack of confidence."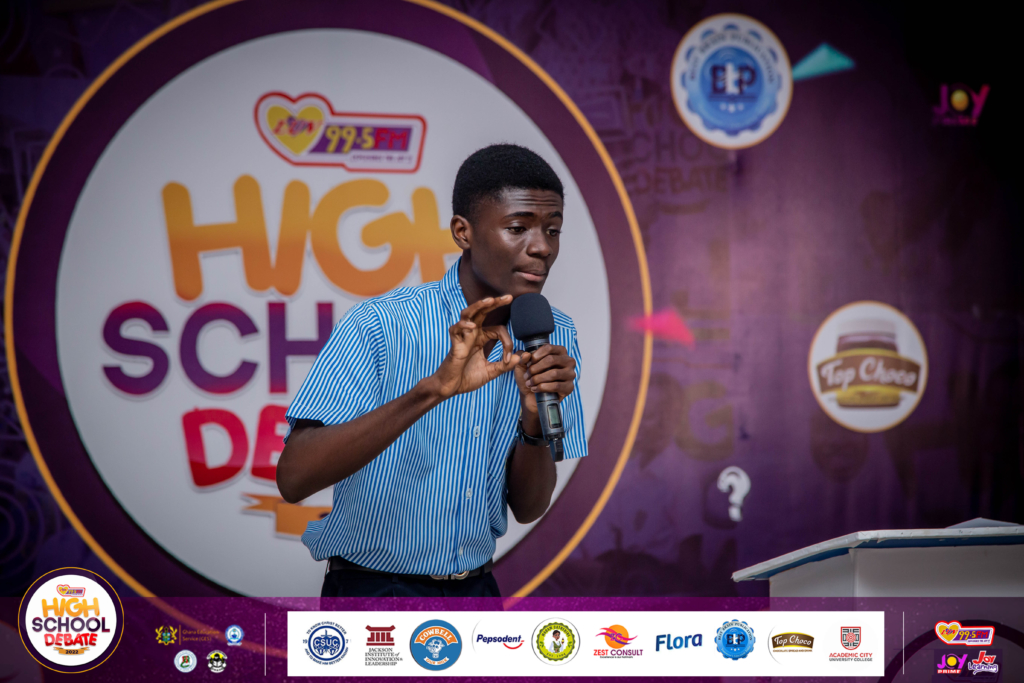 Osei Tutu's patron, Frederick, downplayed George's claims.
"We've been working tirelessly every day and have overcome tough opponents to reach the semi-finals," Frederick said. "We've worked too hard to not give a proper fight."
Osei Tutu's Headmaster, Dr. Asare Yeboah revealed that arrangements have been made for the debate team to prepare more comfortably.
"We have one day student in the team and the patron lives a long distance from campus," he said. "As a result, we have arranged for the day student to live in a boarding house and provided the patron with on-campus accommodation."
Dr. Yeboah noted that teamwork and closeness are defining characteristics of Osei Tutu's success in debating and as a school.
"We've celebrated each victory with a team dinner," he said. "Upon defeating Prempeh College tomorrow, we'll have our biggest feast yet."
Prempeh College's patron, George believes that Osei Tutu is out of their depth going into the semi-finals.
"We have a level of composure and confidence that Osei Tutu simply doesn't," he said. "We were finalists last year, so we know what it takes to perform on the big stage…this year is our year."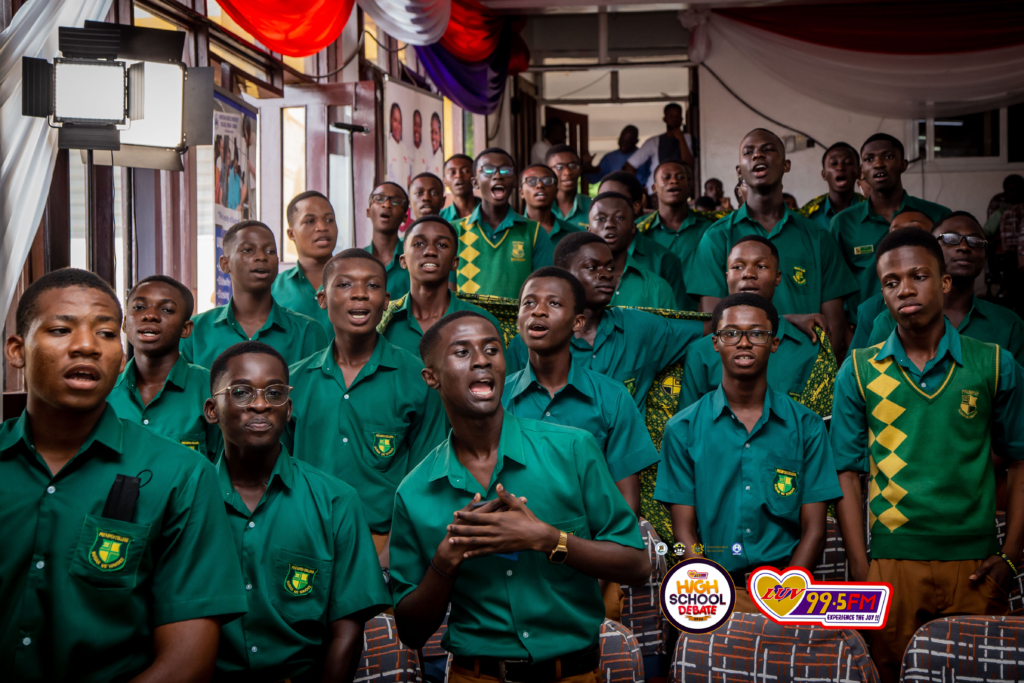 Osei Tutu's patron, Frederick, claims that Prempeh College is confident because of its prestige.
"Prempeh College is like Manchester United," he said, "they are still living in past glory."
Wednesday's debate is sure to be an enjoyable one given the two schools' intense rivalry building up to the contest.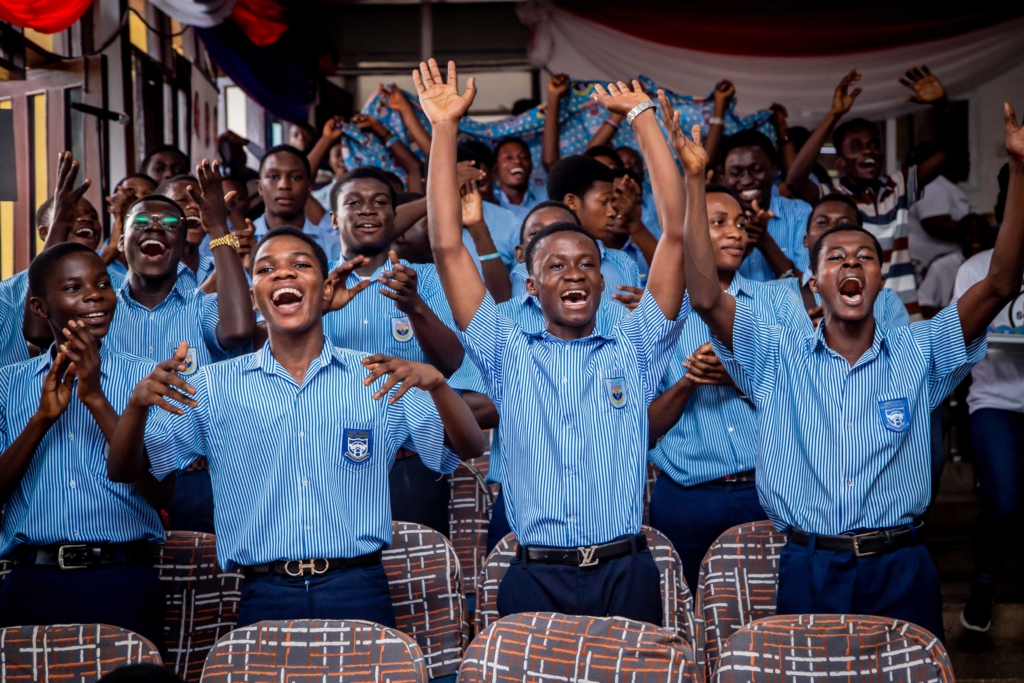 The second semi-final, between Bompata Presbyterian High School and Kumasi High School, will take place on Friday, July 16.
DISCLAIMER: The Views, Comments, Opinions, Contributions and Statements made by Readers and Contributors on this platform do not necessarily represent the views or policy of Multimedia Group Limited.