The programme Manager, the National Malaria Control Programme, Dr Keziah Laurencia Malm, has been honored for her exemplary work in the health sector.
She received the recognition at the Ghana Women of Excellence Awards Ceremony held as part of the celebration of the 2020 International Women's Day in Accra.
The Award Ceremony was organised by Top Brass Ghana under the auspices of the Ministries of Gender, Children and Social Protection as well as Trade and Industry. It was on the theme; 'Empowering Ghanaian women for national development'.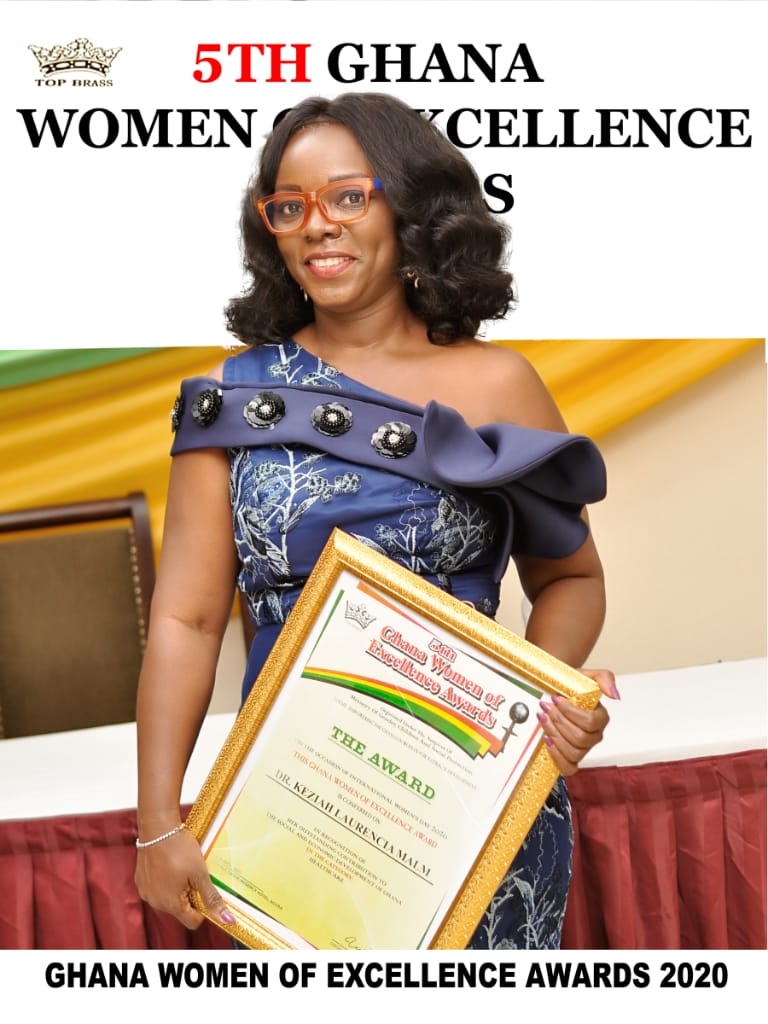 The ceremony also recognised the immense contribution of 23 other Ghanaian women from several professional disciplines such as banking, telecommunication, journalism and communication, academia, engineering, management, among others.
Other recipients of the award included Dr Afua Asabea Asare, CEO Ghana Export Promotion Authority, Mrs. Patricia Obo-Nai, CEO, Vodafone Ghana, Prof Audrey Gadzepo, Dean of School of Communication Studies, University of Ghana, Nana Ama Pokua, Deputy CEO, Exim Bank Ghana, among others.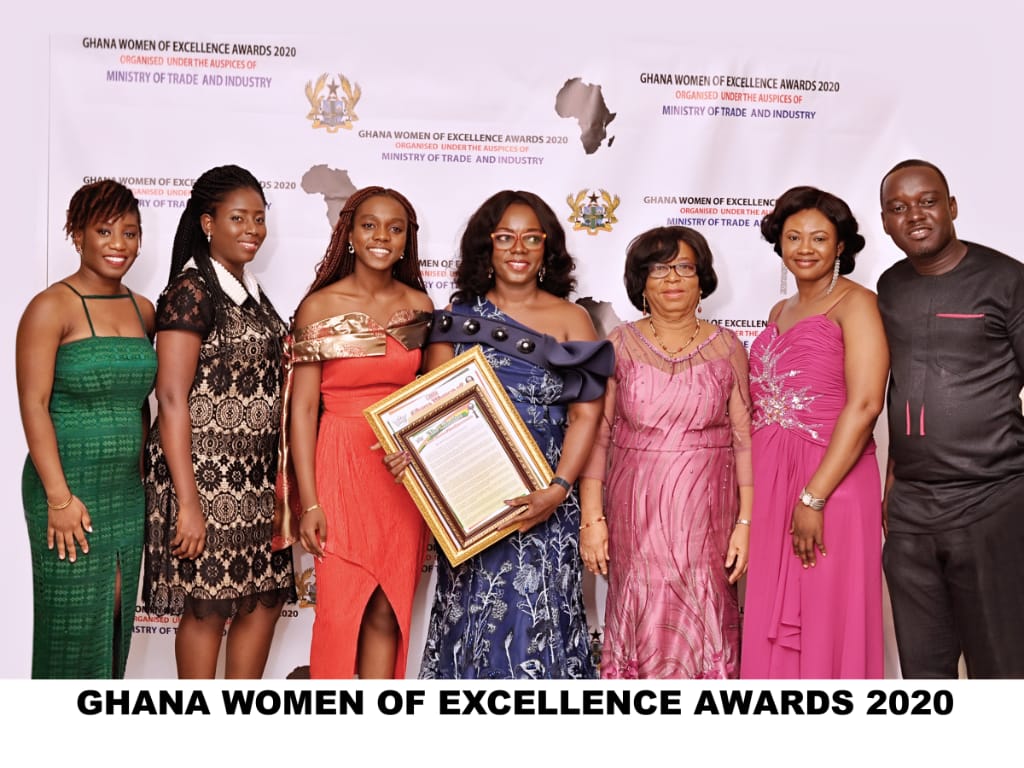 Commenting on the award, Dr Malm said: "I'm deeply honored and humbled for the recognition for one of my passion, which is promoting health at all levels and ensuring the Ghanaian population is protected from a preventable disease such as malaria."
"I thank God for this honor at this time of my life and expressed my profound gratitude to the staff of the national malaria control Programme. "I was honored because my staff worked with me to achieve the successes the Programme has so far gained which has by God's grace brought me out to this front. The honour is not only to me but to the entire NMCP team". She used the opportunity to encourage everyone most especially women to be diligent in any sphere of life in which they find themselves " Whatever work we have the opportunity to do, let us do it well because we will not only receive our reward in heaven but on earth one day," she added.
Dr Keziah Malm is a public health physician specialised in epidemiology with a distinguished career in malaria for over 10 years. She has served as the Deputy Programme Manager for NMCP, Academic Coordinator for the Workshop on Monitoring and Evaluation for Malaria Planning since its inception in 2010 till 2016, part-time lecturer at the School of Public Health in malaria planning, field epidemiology, outbreak investigation and surveillance.
Currently she is the Programme Manager of the National Malaria Control Programme of the Ghana Health Service where she leads the strategic direction and planning for all malaria control interventions in Ghana.
Dr. Malm has contributed to the fight against malaria at the global level; serving as a consultant to different organisations, sitting on WHO committees, and contributing immensely to international technical deliberations. She is currently the co-chair of the Roll Back Malaria Vector Control Working Group, an international partnership in the fight against malaria, a position that she happens to be the first female to hold.