The Managing Director of Zeepay has extended healthcare and financial assistance to homeless, pregnant and nursing mother head porters (Kayaye).
Andrew Takyi-Appiah has been providing monthly healthcare financial assistance to over 40 of them.
The philanthropist also provided transportation for hundreds of kayaye to go back to their villages during the lockdown.
 He has also provided accommodation and insurance for the majority of the young girls who are pregnant due to rape as they claim..
Others say they have been forced into early marriage and have escaped the claws of their abusive husbands by making their way to Accra.
Although most of them are mostly pregnant, they face the harsh reality of carrying load for people to survive while they sleep rough on the street.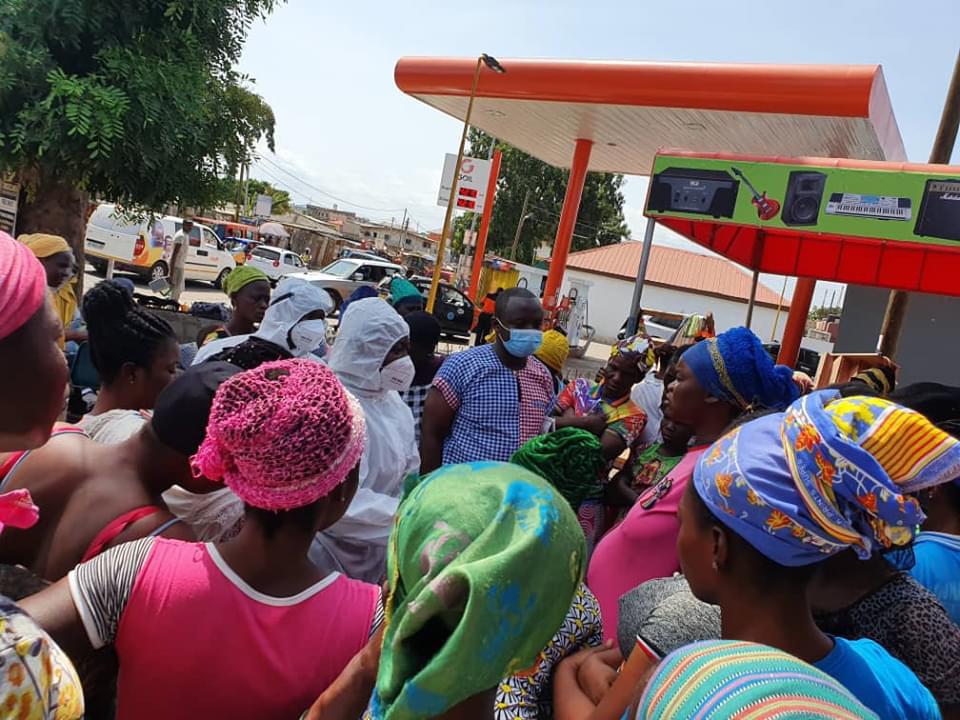 Mr Takyi-Appiah is a banking expert with over 15 years of experience in Banking and Business Development. He is also a household name in the Mobile Payments system.
His initiatives came as a result of a partnership with the 'Give Me Hope Foundation', an NGO that supports the needy and the homeless.
Wisdom Dordoe, founder and Chief Executive Officer of the Foundation shared touching stories of the homeless on social media to garner support for them.
In an interview, Mr Dordoe said the Foundation was set up to be the voice for children and the less privileged in society.
He added that they aim at restoring hope and inspiring lives for the underprivileged into greatness.
"We are not relenting on what we have set out to do, though it has always been difficult mobilising for such a worthy course.
"Throughout our activities, we have been able to reach out to many needy and the homeless people across the country. We will continue using social media and individuals to seek help for the underprivileged in society," he said.
"We wish to express our utmost gratitude to Andrew Takyi-Appiah who in various ways helped the Foundation make this great change happen for these homeless 'Kayaye'.
"People like him give people hope and believe that they can do something with their lives. We call on individuals, corporate entities and other philanthropists to come on board so we change society by impacting people's lives," Mr Dordoe said.