Ghana-born British boxer, Seth Gyimah, in a space of two-years, has seized world and global trends in a way unlike no other.
He has not trended for winning a World title, nor has he, for landing a world-standstill bout. In fact Gyimah, popularly known as Freezy Macbones, could be far from achieving both feats.
At 33, he has only two professional career fights to his name after starting out not until after he turned 27. Yet still, his rather late stars seem to be aligning just right - earning him comparison to one of the greatest ever with the tag 'British Mike Tyson'.
"I always watch Mike Tyson," Gyimah told Joy Sports. "So as you can see in some of my fights, anytime I jump in the ring and bite my gum up, I go straight to work on my 'peekaboo', which is Mike Tyson's style."
Gyimah's comparison to the former undisputed world heavyweight champion, picked seed from a viral video in 2021, where he knocked out a boxer way bigger than him in a trial fight.
The comparisons flatter a man, who in the ring, looks like someone with no soft touch, but he has been eager to stay clear from such comparisons - giving flowers to "The Baddest Man on the Planet"
"I love Mike Tyson, I love the way he beat people, knocked them out and fought in the ring," Gyimah started. "But I always do me and look up to me. Nobody can be like Mike, he is the GOAT, he is the best ever. Mike is Mike."
The comparisons have left him blandished, and they are possibly bewildering for a man who nine years before, had to literally beg to work as a mason.
"When I was in Ghana, I went to school at the Krobea Asante Technical Vocational Institute in Asokore and I was doing construction. So anytime we were on vacation, I bought a shovel and was chasing masons to give me a job to do - concrete or whatever. So that was my job, begging people to have a job," Gyimah recounted.
But there were times when even chasing people was not enough, as his chances of earning a few coins for bread were thin, simply because of his build.
"Sometimes they said 'oww, you look skinny, can you do the job?' So when I had the opportunity, I didn't play. I really worked hard and I'll be called back the next day."
All the begging eventually came to an end for Gyimah, after he received the opportunity to relocate to the UK. Over there though, maybe the dream of a better life did not kick off in the manner he wished.
But working in a kitchen is probably more relaxing than mixing cement and carrying blocks in the heat of the Ghana sun.
"When I came here [to the UK] I was a kitchen porter. I was washing plates until one day after working so hard I got the opportunity to work in the kitchen. One of the chefs did not turn up so the head chef called me to replace him.
"He saw how comfortably and confidently I was doing the kitchen job, so he asked if I wanted to work white. I told him I wanted to and he gave me the opportunity to work as a chef."
So after moving to the UK in 2012, it took Gyimah eleven years to make that boxing break he desired most, with a professional debut against Christopher Wood. Gyimah, secured a technical knockout victory.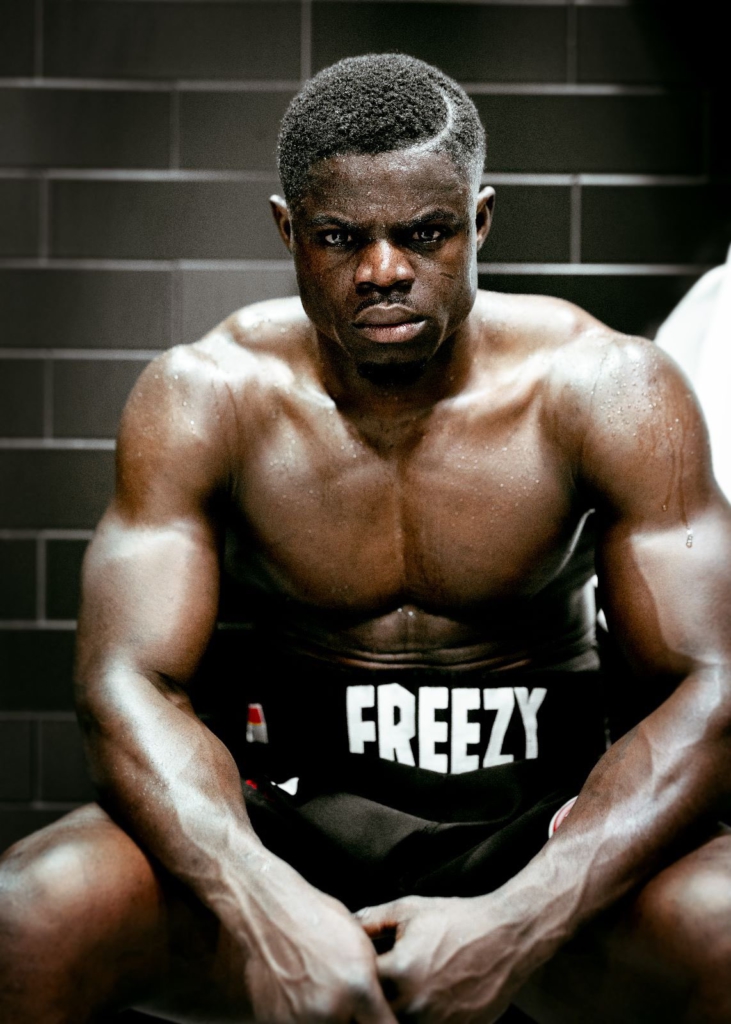 Five years prior though, he was deep in the field of amateur boxing, with a constant reminder to not chase 'fantasies'.
"A lot of people quizzed my decision to start boxing and asked if there was an injury who was going to look after me. [At that] time I was an amateur – no income and nothing coming up. People said 'You need to stay focused and keep doing your cleaning job'.
DISCLAIMER: The Views, Comments, Opinions, Contributions and Statements made by Readers and Contributors on this platform do not necessarily represent the views or policy of Multimedia Group Limited.