Road safety as an integral part of road transport has always been of great concern to all, because it involves the protection of lives and property.
However, due to the increasing rate of fatal accidents in recent times, concerns have heightened.
In the Wenchi Municipality of the Bono Region, the undue freedom enjoyed by motorbike riders continue to endanger other road users.  
The menace of careless motorbike riding has become a daily fashion and if one does not ride in a manner to attract unnecessary public attention, the person is described as "old school".
Sometimes these bikers pave their way through cars even as they carry two to three people instead of the traditional single passenger.
Most of these riders have not been wearing crash helmet despite the obvious safety implications.
To make matter worst, majority of the motorbikes are unregistered and the riders don't have the license "A".
Interestingly, most people who spoke to JoyNews in the area were ignorant about these requirements whilst others who had an idea were simply reluctant to comply.
However, the Wenchi Municipal Manager of the Driver and Vehicle Licensing Authority (DVLA), Frank Kwabena Adu, explained that it is an offense to use an unregistered motorcycle and ride without wearing crash helmet.
"It is also an offense under Regulations 26 of the Legislative Instrument (LI) 2180, 2012 for minors to ride motorbikes for any purposes and any person who contravenes sub-regulation 1 of the LI commits an offense liable to conviction of a fine not less than 50 penalty units or 90 days imprisonment or both," he emphasised.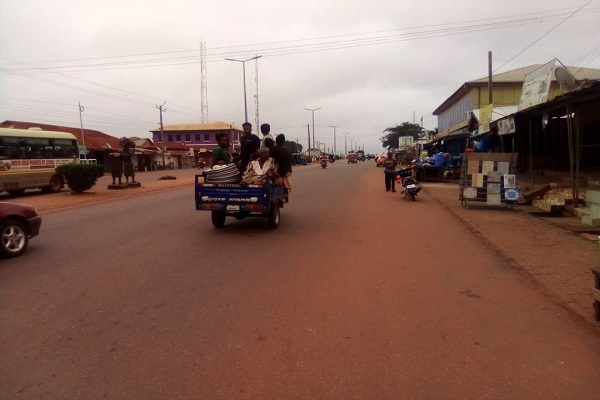 The Wenchi Municipal DVLA Manager further said his office will continue to collaborate with the police to enforce motorbike regulations, therefore, anyone interested in riding should get the requisite license as well as the necessary protective gears.
Head of the Orthopedic Unit at the Wenchi Methodist Hospital, Dr Ballu Sibiri, expressed worry about the rising number of accident victims that are either knocked down by motorbikes or tricycle in the area.
He said even though most of the accident victims eventually get healed, others will forever remain disabled due to the severe injuries caused to their bones.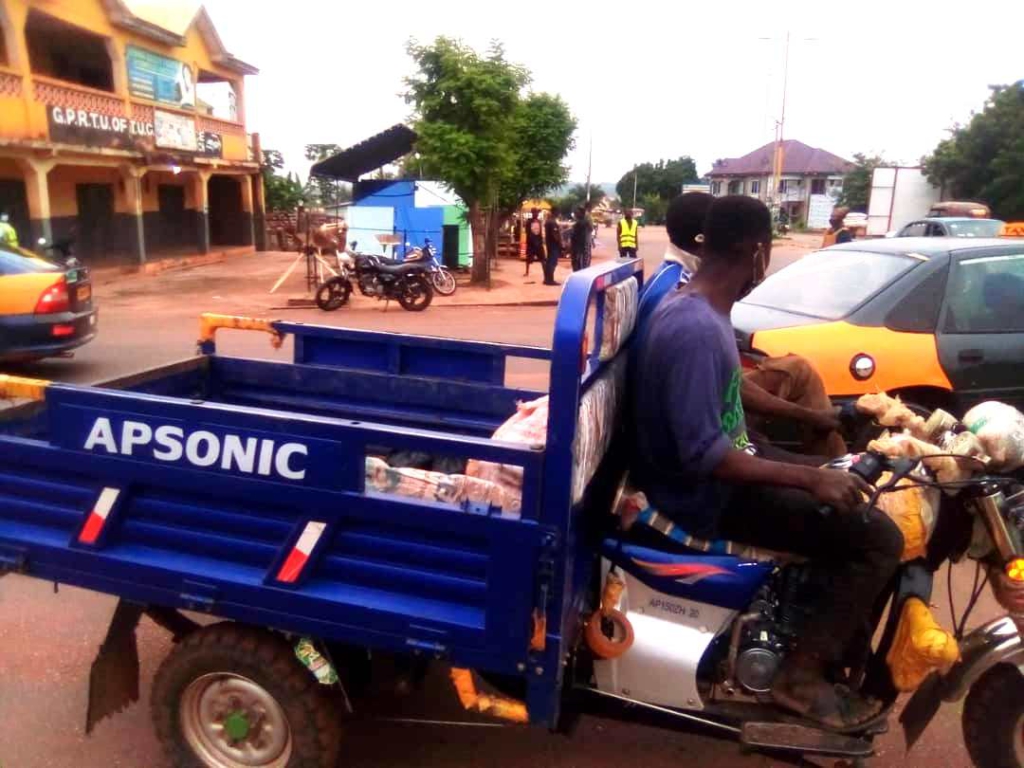 Dr Ballu subsequently indicated that if motorbike riders in the Wenchi area begin to be extra cautious on the roads, motorbike or tricycle crashes will reduce.
"So now, will you want to be labeled 'koolo or old School' and save your life or do you want to be called 'champion rider' for riding recklessly and killing innocent people?" he ased.
On his part, Mr. Adu advised riders to opt for the latter, since there are no spare lives and being careful could preserve the one.