It's the original pop-up: Northern Sweden's ICEHOTEL was the world's first hotel made of snow and ice when it opened back in 1989.
Now, after 27 years of being built and rebuilt each winter, northern Sweden's ICEHOTEL 365 will be the first frozen accommodation to stay open year-round.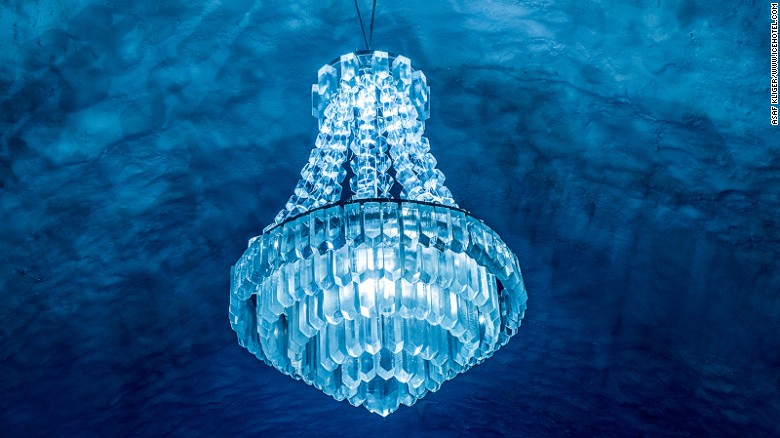 The hotel ahs all the fistures and fittings you'd expect in a hotel - jsut that they are made out of frozen H2O
New solar-powered cooling technology will allow part of the legendary hotel, including a bar, art gallery and 10 luxury suites, to host guests in search of midnight sun as well as northern lights.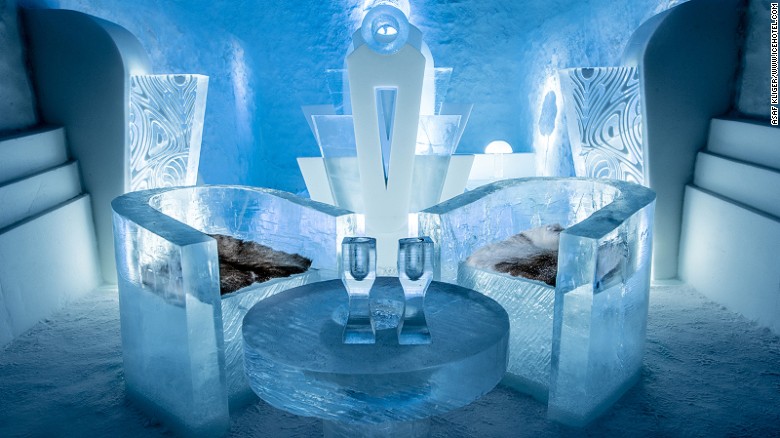 The building material used for the hotel is called 'snice'
Located 200 kilometers north of the Arctic circle in Jukkasjärvi, ICEHOTEL has been built to a fresh blueprint each year, using 5,000 tons of ice taken from the nearby River Torne in the spring and cold-stored over the summer.
Sections of the hotel will continue to melt and be rebuilt as usual -- meaning there will still be fresh new icy artworks for guests to enjoy each year.
The ambient temperature might be 5 C, but there are thick capes, high quality sleeping bags and luxury fur throws to keep guests cozy.
Share this story
Leave a comment