Maverick playwright, James Ebo Whyte has stated that his life as a Christian has been much influenced by the late Rev Isaac Ababio.
The Chief Executive of Roverman Productions noted that as a child, he would take up the task of cleaning the living room of his uncle every Saturday morning just in order to hear the renowned preacher minister on radio.
"Nobody knew why the boy [I] was always eager to be in the hall cleaning at 6:45 am on Saturdays, they thought he just loved cleaning the hall but the truth was that there was always a preacher on GBC 2…" Mr Ebo Whyte said.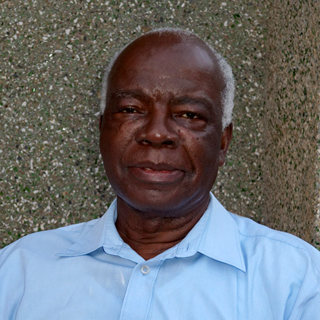 Rev Isaac Ababio
Paying tribute to Rev Ababio on the Super Morning Show on Joy FM Monday, Uncle Ebo Whyte explained that the exemplary life of the late preacher serves as a blue print for him to follow because he modelled for him how a Christian leader ought to carry himself".
Read: Theatre maverick Ebo Whyte to stage one-man stand-up comedy
"With his departure, a great leader has left us," he said.
Watch the Video below:
Rev Isaac Ababio was buried on August 4, 2018. "I am sure if he was still alive, he would have said of the funeral that it was the will of God," Mr Ebo Whyte noted.
Have your say
---
More

News

Headlines
---