Healthcare delivery is set to improve significantly at some health centers in the Talensi district of the Upper East Region.
At least three health centers in the area were facing serious challenges and could not effectively deliver healthcare to clients.
However, the Parliamentary candidate for the New Patriotic Party in the Talensi constituency, Thomas Doanab Wuni has donated some medical equipment and supplies to the health facilities, as his own contribution to improving the lives of the people in that area.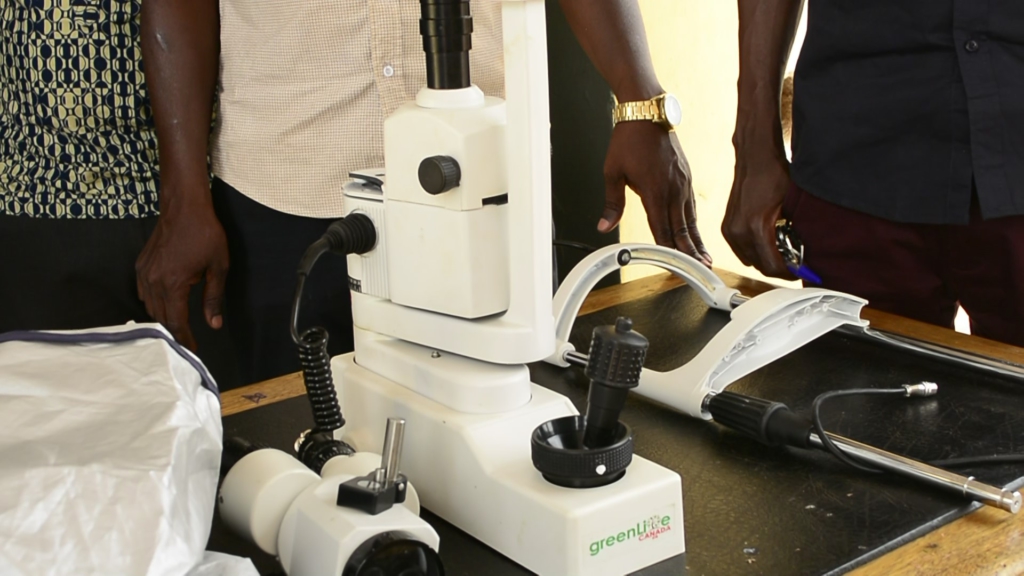 The items donated include a slit lamp to the Ophthalmology Unit of the Tongo District Hospital as well as medical supplies and weighing scales for the Gorogo, Yinduri, Pwalugu and Balungu health centers.
Healthcare workers at these facilities say the gesture by the parliamentary candidate, was timely and would help make their work easier and improve upon healthcare delivery.
Alfred Akolbire, a Senior Staff Nurse at the Pwalugu Health Center said they have constantly had to refer some minor medical cases to other facilities due to constraints ranging from lack of supplies to inadequate infrastructure.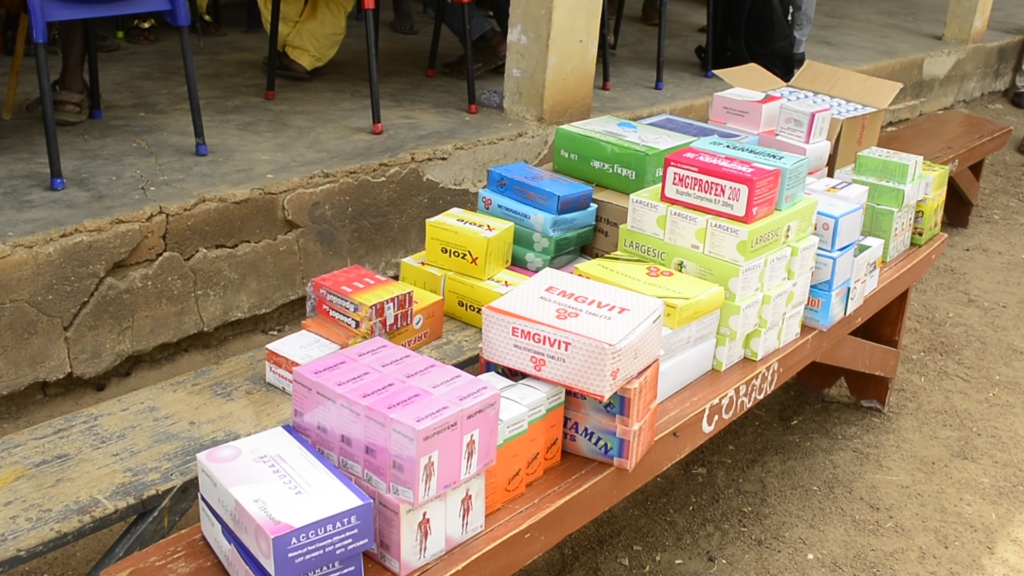 He was however hopeful that if many more benevolent individuals and organizations were to emulate the example Thomas Doanab Wuni and come to the aid of the health facility, things could improve a lot more.
 At the Gorogo Health Center, Maxwell Adombire, a Principal Community Health Nurse working there said the shortage of drugs was having a toll on health delivery at the facility.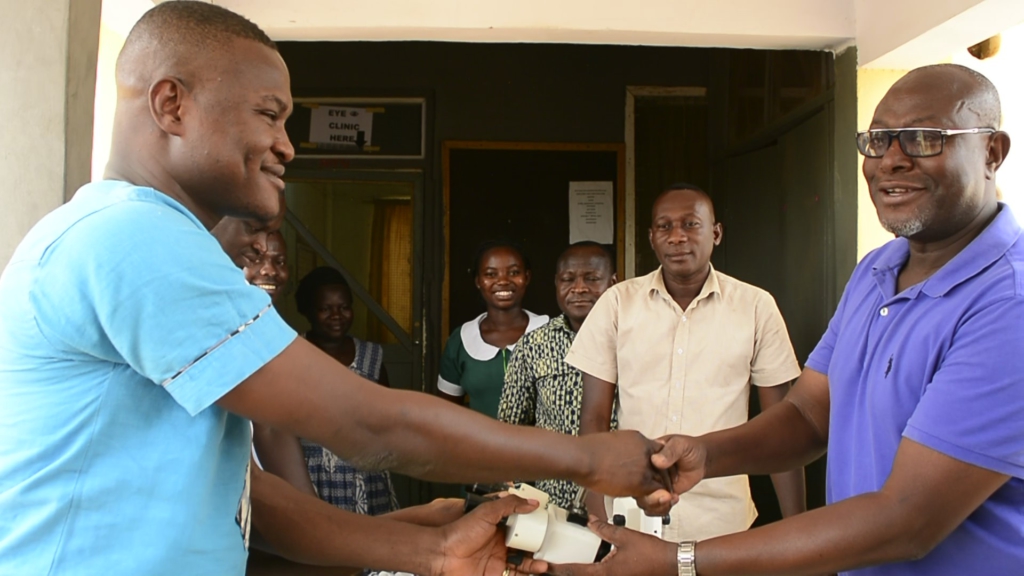 "People come here and we are not so happy attending to them because at the end of examining them, we cannot administer the required drugs to relieve them of their pain so it made our work very difficult", he said.
Commenting on the donation made by Mr. Wuni, Adombilla said it would encourage more of the community members who had started refusing to seek healthcare at the facility due to the shortage of drugs, to start coming whenever they were sick.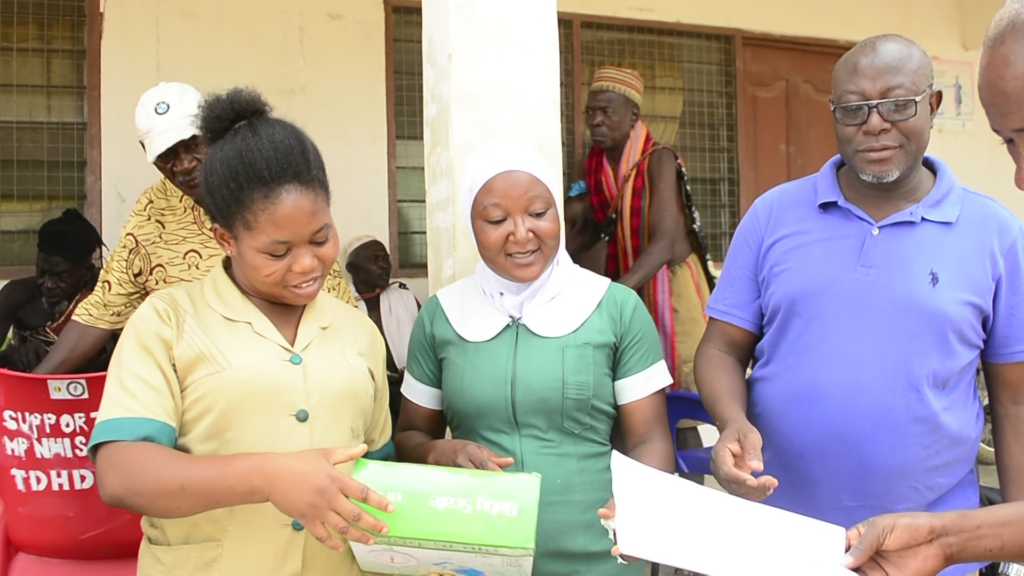 Thomas Doanab Wuni said his donation to the health facilities was in response to calls made on him to assist them.
He said even with his donation, the health centers were still challenged and needed more help, adding; he was not making the donation for political gain but rather to help the people of the communities who would benefit from it.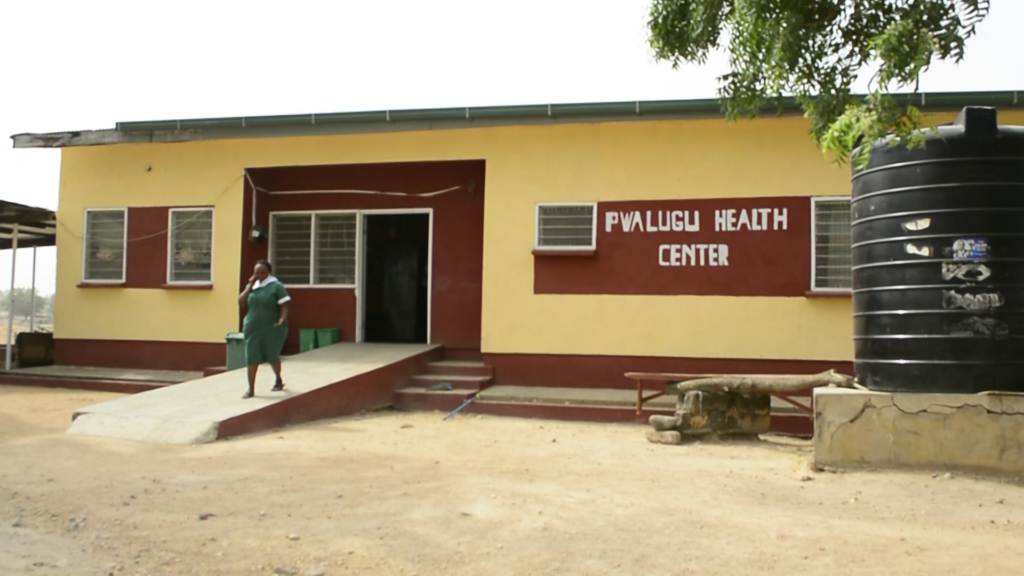 "Coming from one of these communities, I feel that I need to give back to the community, whether it fetches me votes or not. And I think that as politicians, we have to be people – centered" he said.