The Bethel SDA Church at Osu has launched a Hope campaign as part of efforts to give hope to residents of Osu who have been grossly hit by the adverse impact of the Covid-19 pandemic.
The 10 days Hope Evangelistic Campaign is a hybrid event that will seek to direct people to God's message of hope in these last days.
In the midst of the raging global pandemic, and a myriad of unending problems ranging from unemployment, diseases, rising costs of living amongst a host of several others, many seem to be giving up on any glimpse of hope.
But in a bid to curb this hopelessness, the Bethel SDA Church at Osu has launched this campaign series to give hope to residents of Osu and beyond.
The Hope campaign is under the theme "Hope in This Hopeless World" and has been scheduled to come off from 17 – 27 November 2021 from 6:30 – 8:00 pm each night.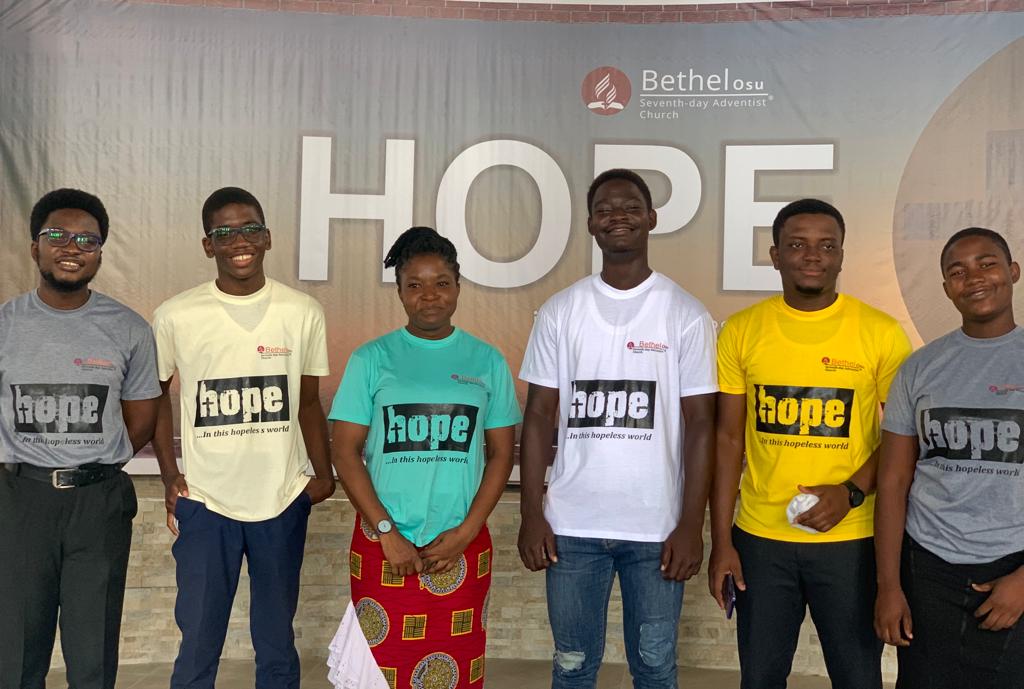 The hybrid event will be held at Bethel SDA Church Auditorium and live-streamed on Zoom, YouTube & Facebook @bethelsdaosu.
The campaign speaker is a young and dynamic preacher who is the Director of Campus Ministries, Southern Ghana Union Conference of SDA- Pastor Nana Kofi Nimako.
The in-depth Bible Studies event will be interspersed with good soothing music, prayer sessions, health bites, plus loads of souvenirs and giveaways.
Speaking at the launch, the Personal Ministries Director of the Bethel SDA Church Osu, Frank Aning, said, " the Hope Campaign has come at an opportune time where people have lost any glimpse of hope, but this campaign will seek to draw their attention to the source of the hope and victory, Jesus Christ."
He called on all and sundry to fully partake in the Hope Campaign either online or in person.
Leader of the Adventist Men's Ministries, Bro Joseph Abenney-Yeboah, whose Department is spearheading the event, promised patrons an unforgettable experience with God.