Parliament has approved all the four persons nominated by President Akufo-Addo to the Supreme Court bench.
This comes after Parliament's Appointment Committee recommended the approval of the nominees – Justice Issifu Tanko Amadu; Prof Henrietta Mensah-Bonsu; Yoni Kulendi and Justice Clemence Honyenuga – by consensus.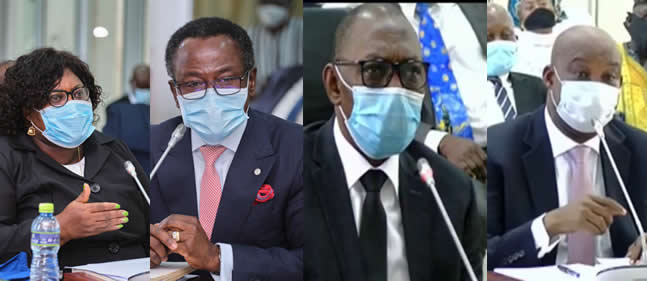 Despite earlier objections, the Minority backed the approval of Justice Honyenuga whom they accused of going against the ethics of his profession when he publicly endorsed President Akuf-Addo's second term bid.
The Ranking Member on Parliament's Constitutional and Legal Affairs Committee, Inusah Fuseini, for instance had said he was unable to support the nominee's elevation to the Apex Court.
The Tamale Central MP explained that his reason is largely due to issues with the nominees' moral standing and integrity.
"Why would I approve him," Fuseini told Roland Walker on JoyNews' AM Show last week.
But speaking on the floor of Parliament on Thursday, the Minority Leader, Haruna Iddrisu said they would not hold Justice Honyenuga's comments against him because he has apologised.
"I do not think that anybody would want to hold this against him beyond "I'm sorry" and "I apologise.
"Except that we would urge ethical standards and values must be held at its highest levels at the level of the Supreme Court. With this comment, I support the motion," he added.