A Professor of Pediatrics, Prof Isaac Odame, wants the state to absorb the cost of Hydroxyurea treatment for Sickle Cell patients in Ghana.
According to Professor Odame, this will make the treatment for Sickle Cell disease accessible to all patients across the country.
He made the call during a public lecture at the 8th Konuah, Halm-Addo, Awuletey, Alema Memorial Lecture which was held at the K.G Konuah Hall at the Accra Academy.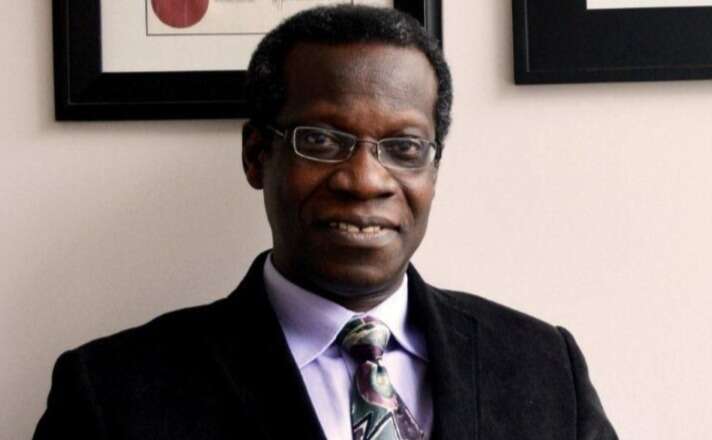 Treatment of Sickle Cell anaemia with Hydroxyurea helps to prevent the formation of sickle-shaped red blood cells.
During the lecture, Professor Odame emphasised that it has proven to be an effective antidote for Sickle Cell disease in all parts of the world, including Africa.
"Ghana is losing out if its Sickle Cell patients are not taking Hydroxyurea treatment. It's an ideal drug for several reasons; it's efficacious, it increases feudal hemoglobin, it reduces acute and chronic complications in Sickle Cell patients and it's proven to be an effective treatment for sickle cell," he said.
Prof Odame who is also the Director of the combined Division of Adult and Paediatric Haematology in the Department of Medicine Paediatrics, University of Toronto, noted that often, Sickle Cell patients resort to the use of folic acid in treating the disease, however, however, that is not sufficient to deal with it.
"The way to treat this disease is not to treat crisis only but to prevent crisis and that is why if I see a Sickle Cell patient who says the only thing I take is folic acid, I worry. We need treatment that reduces the sickling of the red blood cells, folic acid doesn't" he said.
He noted that "there's evidence of studies done on Hydroxyurea in Africa which shows that Sickle Cell patients who take this have fewer infections than those who don't," adding that "the treatment is seven times more effective than no treatment in preventing recurrence of strokes in patients, particularly in children."
He added that it is also cost-effective compared to other treatments for the disease, hence, the need to make it accessible to all Sickle Cell patients.
It would be recalled that Vice President, Dr. Bawumia in 2021, announced that government will absorb the cost of Hydroxyurea, a modifying therapy for Sickle Cell patients under the National Health Insurance Scheme (NHIS).
He disclosed this on his Facebook page as the world marked Sickle Cell Awareness Day on Saturday, June 19, 2021.
"As the world marked Sickle Cell Awareness Day on 19th June, I am pleased to announce that at a meeting I chaired on June 8, 2021, with stakeholders including Professor Ohene Frimpong, President of the Sickle Cell Foundation, the Minister of Health, the National Health Insurance Authority and NOVARTIS, it was agreed that hydroxyurea, a modifying therapy for sickle cell will now be provided under the NHIS to improve the physical health of people living with it," he wrote.
However, two years down the line, government is yet to deliver on its promise.
He, thus, has appealed to the government to fulfill its promise and entreated other relevant stakeholders in the health sector to facilitate processes aimed at incorporating the treatment into the National Health Insurance Scheme (NHIS).
"If NHIS can absorb it then it can be possible for all patients to get it," he said.