The fight against the novel coronavirus in Ghana requires a massive effort from citizens to ensure that the virus is contained.
One of the protocols recommended by health experts across the globe is social distancing at public places including market place.
Following the lifting of restrictions on movement by President Akufo-Addo, the government has reiterated that the need to effectively enforce this measure remains critical as ever.
Myjoyonline photojournalist, David Andoh toured four regions in the country to assess the level of compliance with this directive.
He made stops at the Jubilee Park market in Takoradi – Western Region, Agbogbloshie market in Accra, Kasoa market in the Central Region and Tamale Aboabo market in the Northern Region.
Mr Andoh captures the mood in the following images.
Temporarily market at Jubilee Park in Takoradi – Western Region
Traders at the temporally created Jubilee market in the Western Region capital where market centre social distancing became successful.
Spaces were demarcated to each trader with shoppers buying from a distance.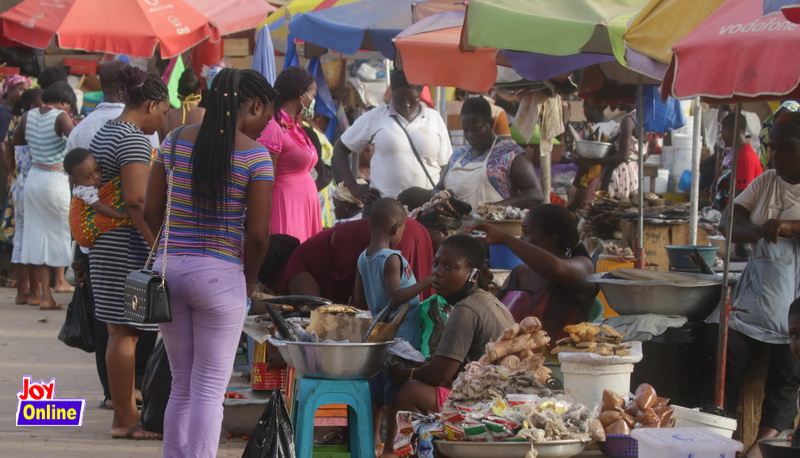 However, a few other traders were negligent.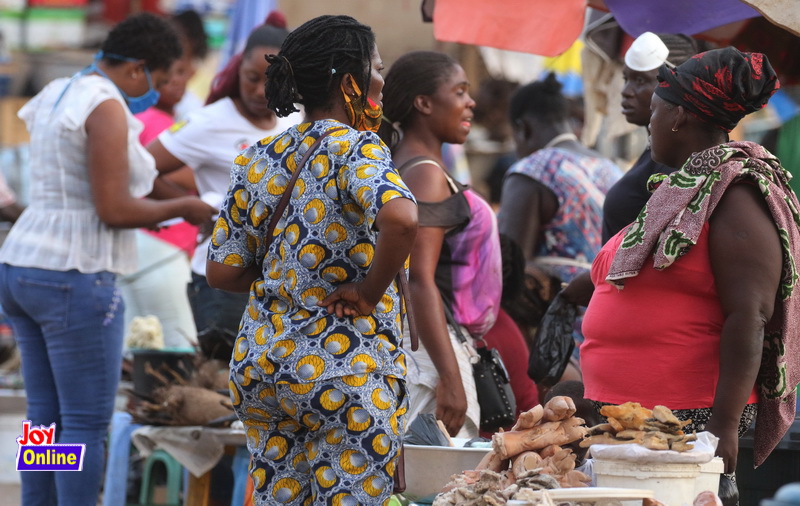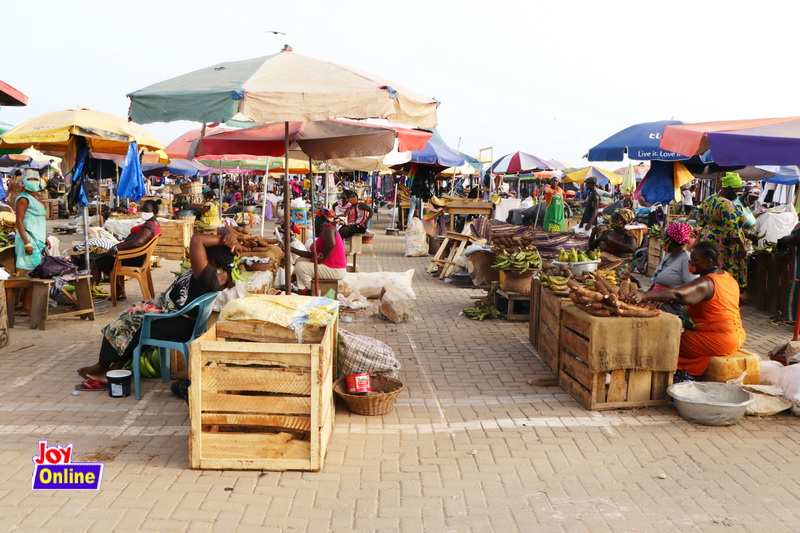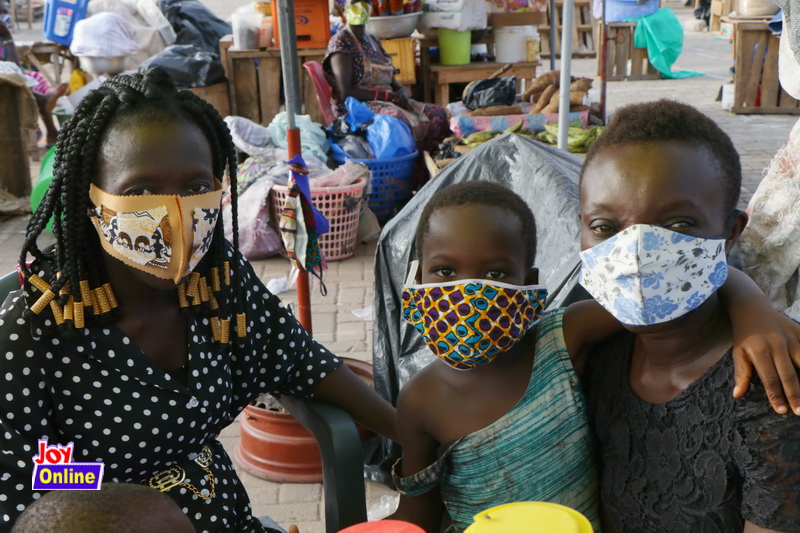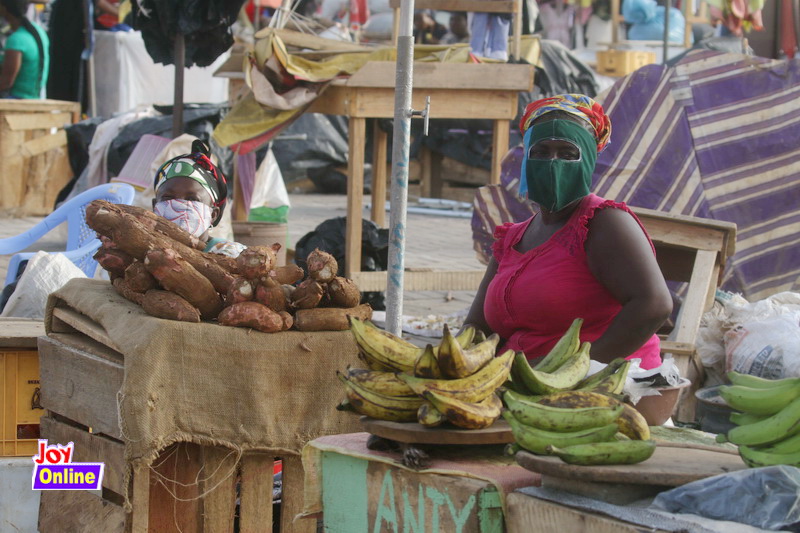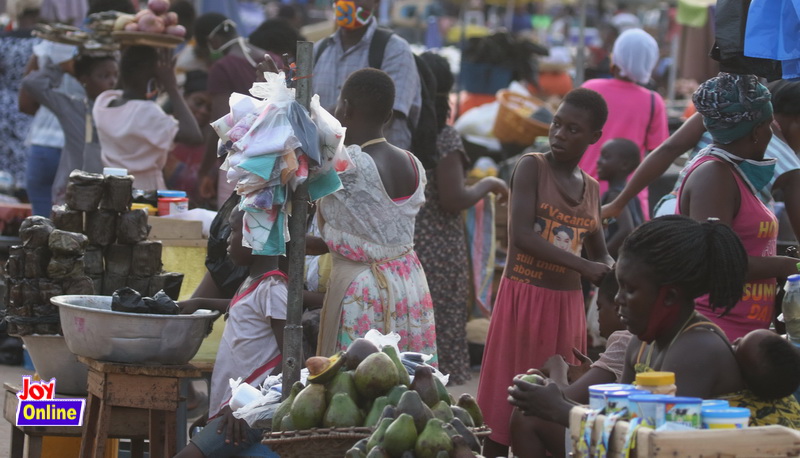 Wearing of nose mask was also dominant among traders and shoppers as alike.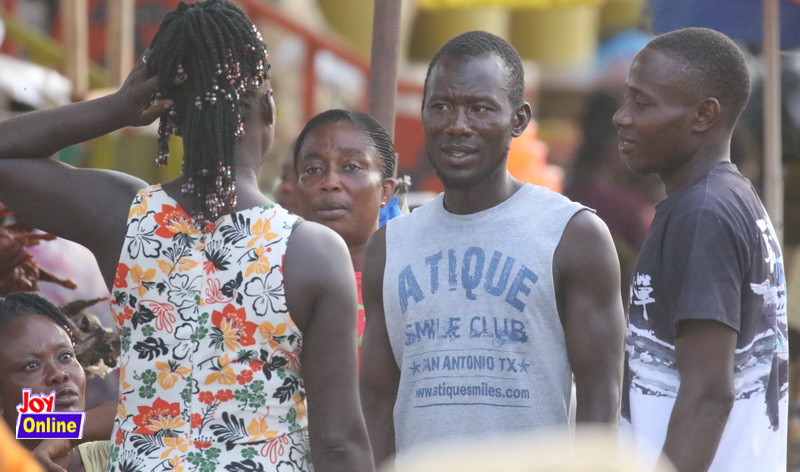 Tamale Aboabo Market – Northern Region
At Tamale Aboabo Market, some market women did not believe in the existence of the pandemic in the country while others said they had not been sensitised on the outbreak.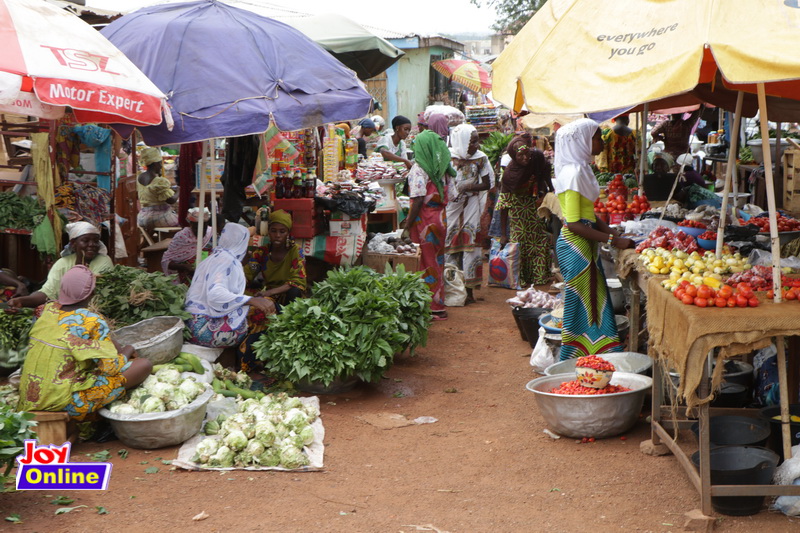 However, wearing of nose mask as a protection against the disease is non-existent.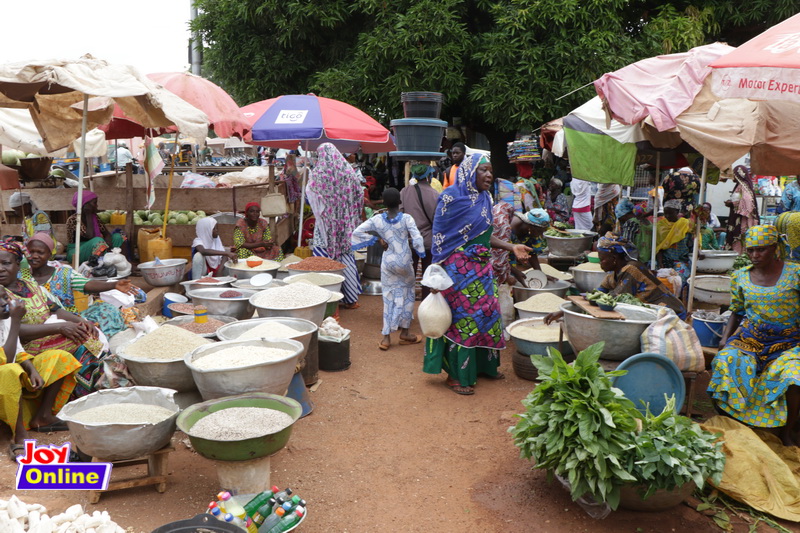 Adherence to other protocols such as social distancing and regular handwashing is completely absent.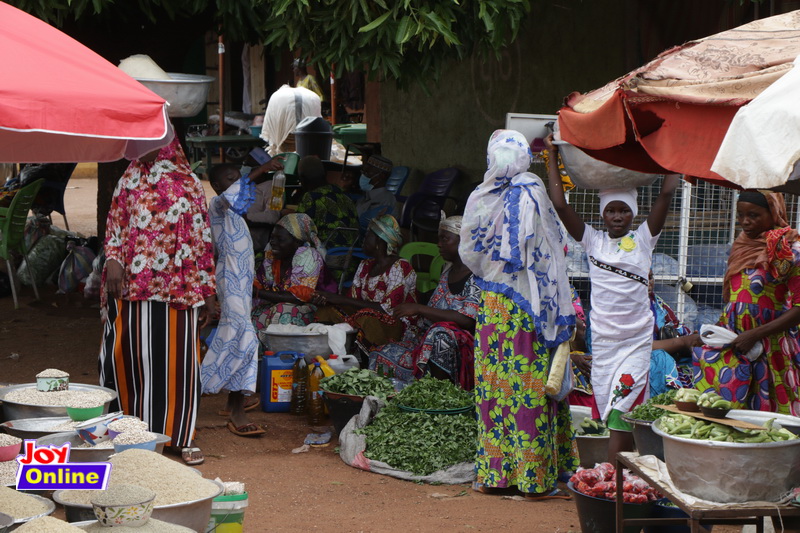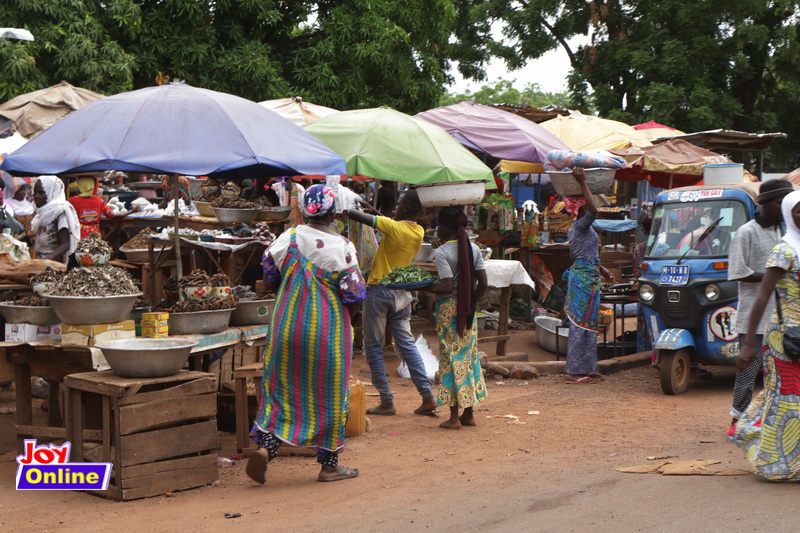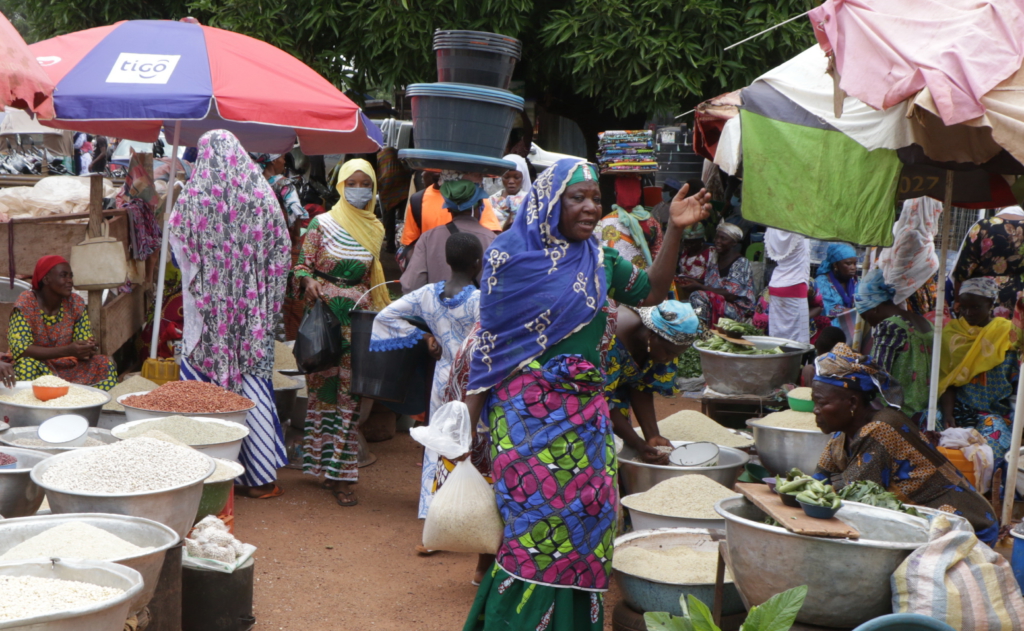 Central Business District, Accra – Greater Accra Region
In the Central Business District of Accra, the wearing of nose masks was common but social distancing was not effectively complies with.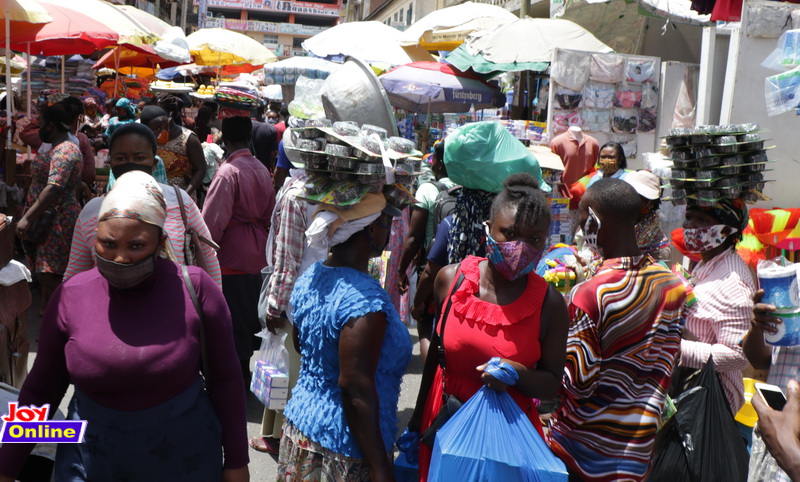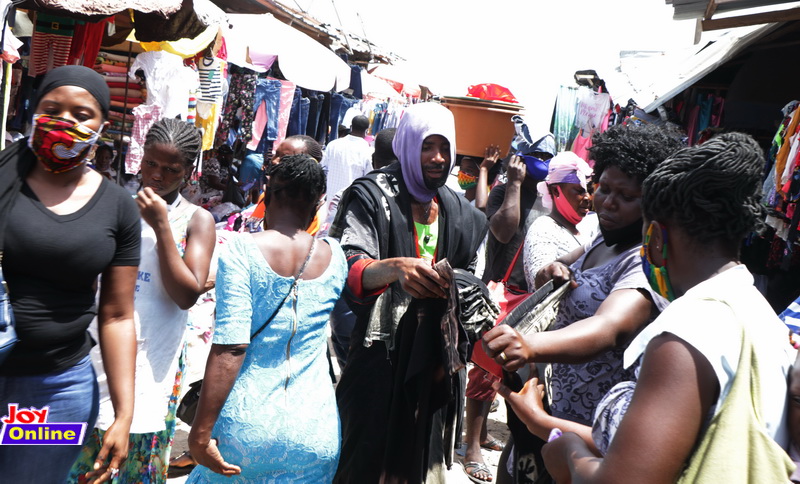 Second-hand clothes sellers were mobbed by shoppers without considering the risk of they getting the infection.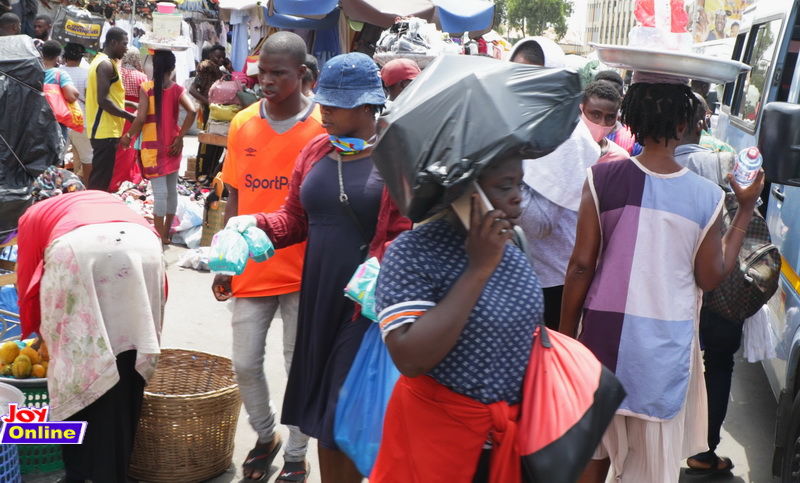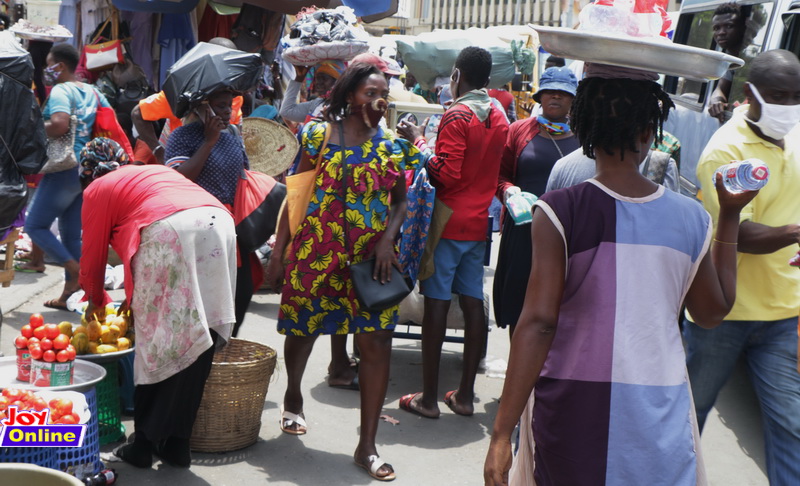 Kasoa Market – Central Region
The situation at Kasoa Old Market leaves much to be desired.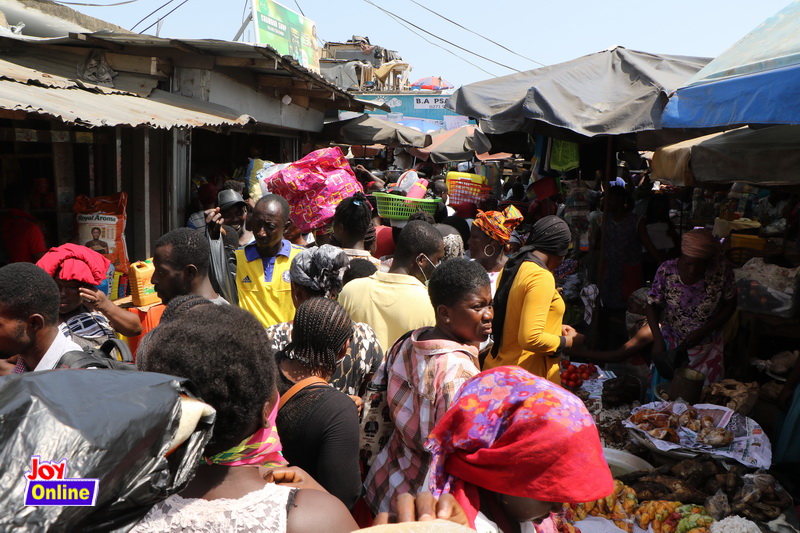 Shoppers and traders rub against each other as they struggle for space while commuting the lanes in the market.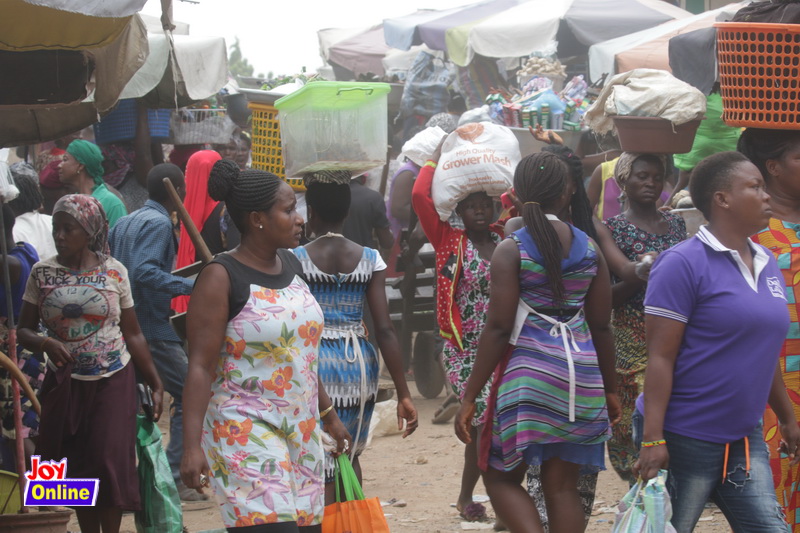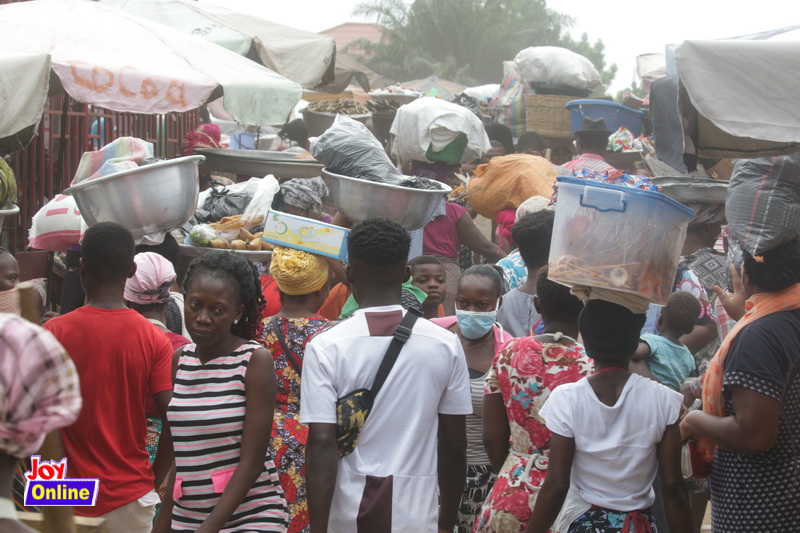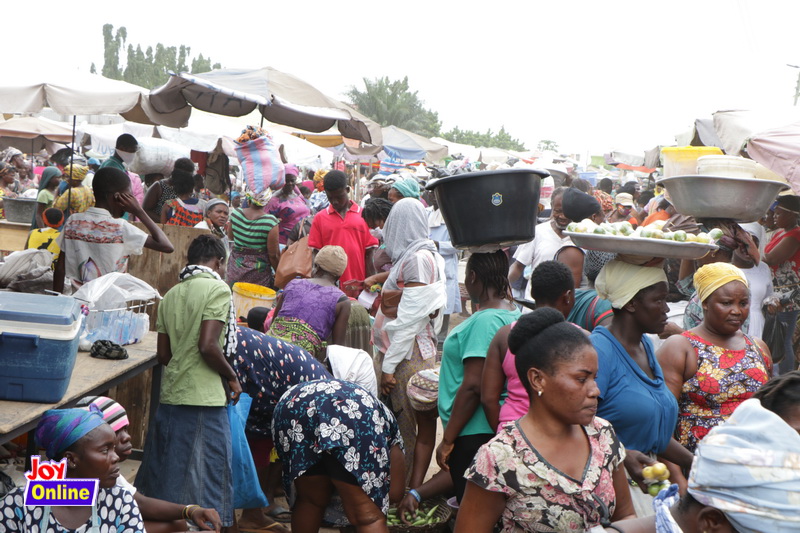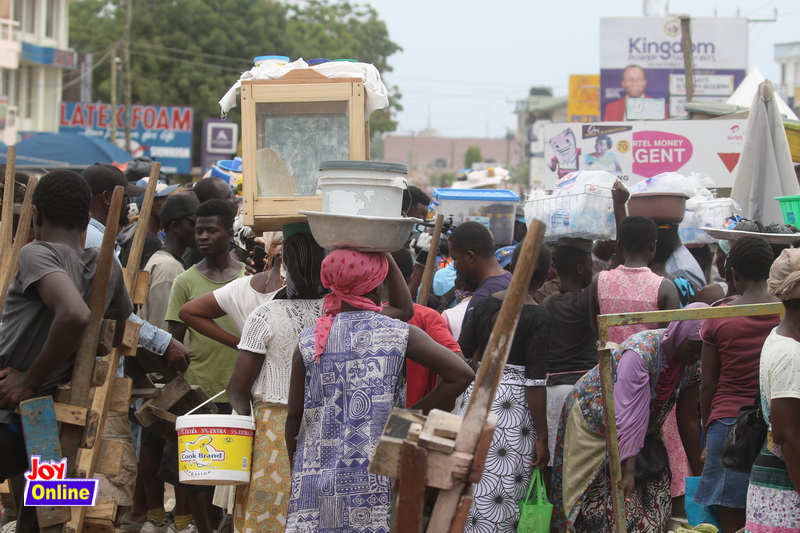 Agbogbloshie Market – Greater Accra Region