The 2016 Ghana Statistical Service (GSS) report on domestic violence reveals that 10.6 per cent of women and 9.5 per cent men, encounter domestic violence annually.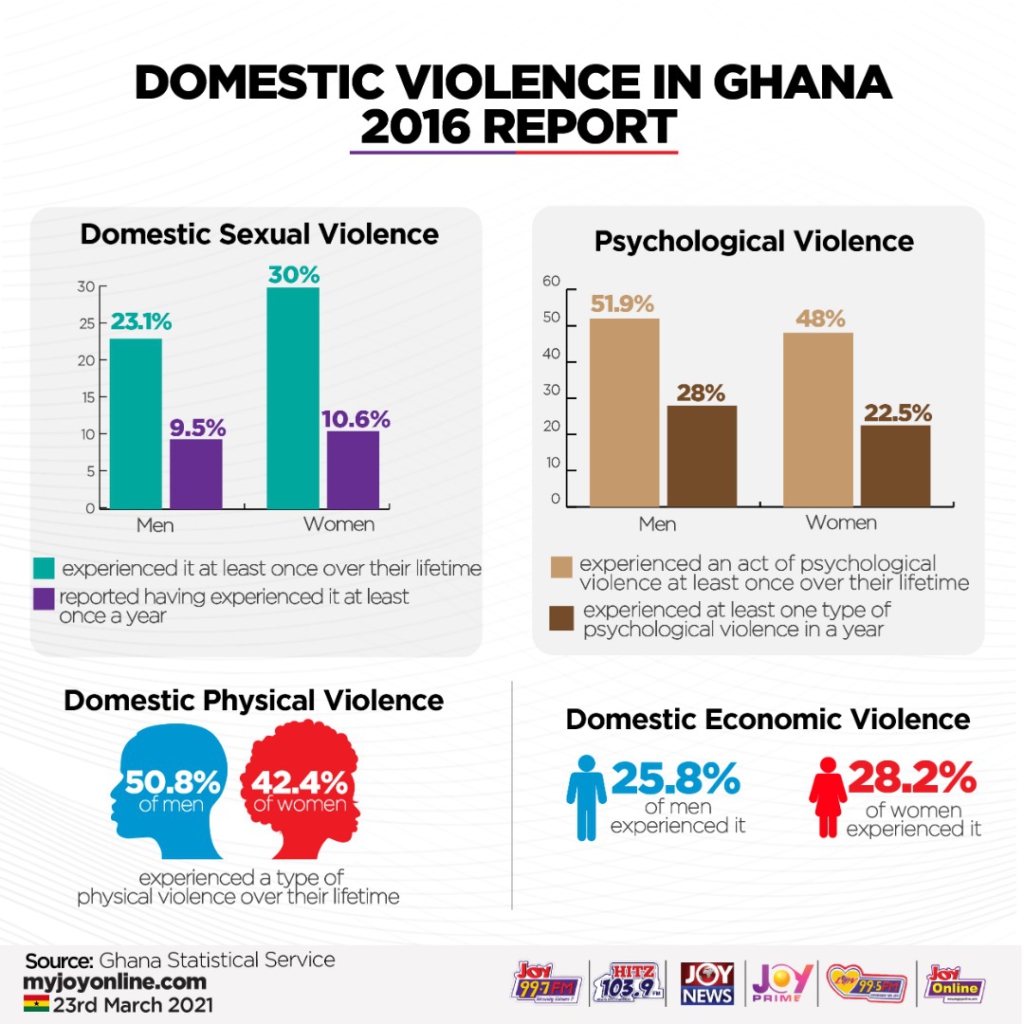 Meanwhile, Coordinating Director of the Domestic Violence and Victim Support Unit (DOVVSU), Chief Supt. Owusuwaa Kyeremeh has said refusal to eat one's spouse's meal as a way of punishing your partner, constitutes domestic violence.
Today on The Law, host Samson Lardy Anyenini and his panelists discussed ways of avoiding the menace that has claimed many lives.
Guests who aided the discussion were Director of Legal Assistance Network Ghana and Executive Member of FIDA Ghana, Irene Aborchie and DOVVSU Coordinating Direcctor Chief Supt. Owusuaa Kyeremeh.