Poor leadership and non-functioning of health systems and structures of the Ministry of Health and Ghana Health Service have been identified as some of the major contributory factors affecting the provision of quality healthcare delivery in Ghana.
These are some of the findings from a survey conducted by the Global Media Foundation (GLOMeF), development communication and research organisation to identify factors contributing to lack of access and poor-quality healthcare delivery in Ghana.
The survey further identified lack of transparency, inadequate financial health investments, limited workforce, distance to travel to appropriate health facilities, high out-of-pocket payments, as setbacks on the provision of quality healthcare. 
Others include inadequate supplies of medicines and equipment and other logistical problems, poor referral systems, lack of ownership, weak accountability and poor communication skills of health staff.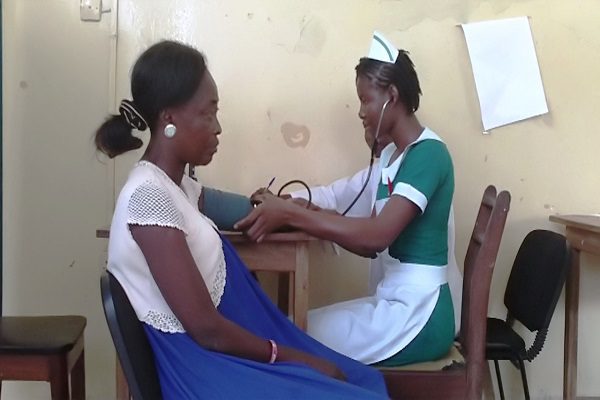 The Founder and Chief Executive Officer (CEO) of GLOMeF, Raphael Godlove Ahenu, who disclosed these in Sunyani said the survey was conducted to kick start its new project coded Ghana Health Sector Accountability Strengthening Project (GHSASP).
"This survey is to help GLOMeF establish baseline data to aid the implementation of the three-year health sector project, which will start from January 2022 through to December 2024," he added.
The main goal of the project is to enhance and strengthen transparency and accountability in the health sector to improve the safety of patients, client satisfaction and participation of patients and the community in quality governance structure at all levels thereby reducing maternal and child mortality.
The six districts to benefit from the project are Ada West and Ada East Districts in the Greater Accra region, Sunyani West and Sunyani Municipalities in Bono region as well as Asutifi North District and Tano North Municipal in the Ahafo region.
During the survey according to Mr Ahenu, more than 400 patients, community members and health professionals including nurses were interviewed in the six beneficiary districts.
He revealed, "about 70% of the interviewees especially among the health professionals mentioned poor leadership in the health sector coupled with non-functioning of health systems and structures as major factors hindering quality health delivery in the country".
The survey which was conducted between September 2020 and August 2021 identified truancy on the part of some district management team members, especially District Directors of Health (DDHS).
These DDHS according to the survey did not go to work regularly even though they might not have any assignment at regional or national levels.
Mr Ahenu said the overall vision of the Ghana Health Service is to create a health system that places the client at the centre of health care and ensures continuously improved measurable health outcomes.
Achieving this vision, he noted will require stronger leadership and coordination from the Ministry of Health and all its agencies especially Ghana Health Service to address identified gaps inhibiting improved patient care and outcomes, adding "this is what is lacking in the health sector".
The CEO further bemoaned the significant inequities in coverage of and access to quality healthcare interventions especially in rural areas despite the government's efforts.