The Strategic Youth Network for Development (SYND-Ghana) has lauded the government's decision to clamp down on the exploitation of the countries forest reserves.
Executive Director, Chibeze Ezekiel believes the development if sustained, will help protect the country's vegetation which will, in turn, improve the climate.
"It's a welcome news and I only hope that we will see that happening and all these processes will stop," he said in Accra.
He made these comments at a workshop aimed at building the capacities of the young people in Ghana as far as climate financing is concerned.
The Ministry for Lands and Natural Resources, in April, directed all individuals and companies engaged in prospecting in the forest reserves with or without authorization to suspend same until further notice.
The decision followed the revelation that a number of companies had unlawfully acquired licenses under the pretext of undertaking reconnaissance in the forest but engage in illegalities such as illegal mining and tree felling.
The climate change organisation, SYND-Ghana sees this as a good move since the group have over the past few years advocated the protection of the country's green vegetation.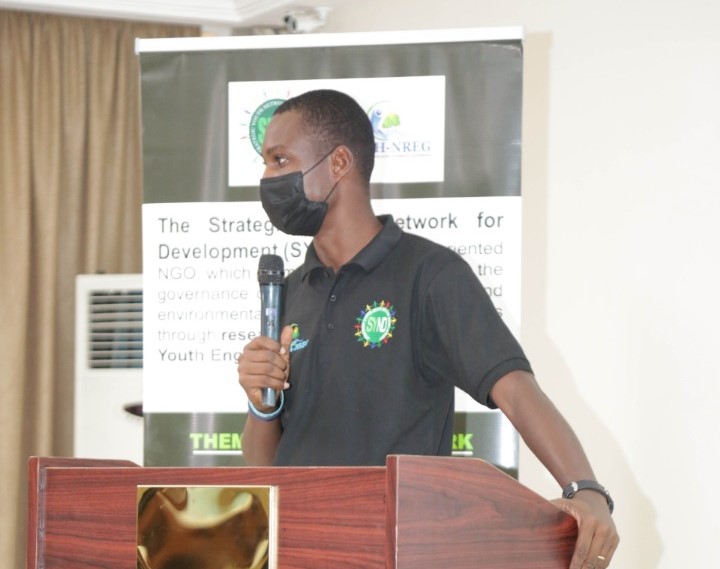 Speaking in the sidelines of the event, Mr Chibeze told JoyNews that he sees this as a positive step for the environment and advised that momentum is not curtailed.
"It's a good call and I hope that our leaders will have the will power to ensure that they abide by that call," he said.
He further explained that the situation affords government the rare opportunity to probe the dealings in the forest areas so far to assess the extent to which the illegalities can be forestalled.
He believes this will better-inform the government on policies that will be more targeted towards safeguarding the country's major forest areas considered to be the lungs of the earth.
"Let us do some due diligence, assess the process and look at the level of damage we've done and be sure that we don't give permission to somebody who will go into the forest and do otherwise as against what has been agreed on paper," he explained on the sidelines of the 2-day event on April 30.
Also present at the programme was a representative from the Finance Ministry's National Designated Authority (NDA), Foster Gyamfi.
He walked participants through the importance of exploring other innovative sources of funding climate change actions in Ghana.
Mr Gyamfi was of the view that Ghana's position as a signatory to the Paris Agreement makes it imperative that all stakeholders put their best foot forward.
One of the mechanisms through which tis can be achieves is Ghana's Nationally Determined Contributions (GH-NDCs).
The GH-NDCs are geared towards, among other things, reducing national emissions and adapting to the impact of climate change.