Indoor air pollution kills 4 million people yearly, according to recent findings.
Fortunately, the Technology Consultancy Centre (TCC) of the KNUST is making efforts to curb this trend in Ghana by collaborating with the Energy Commission Ghana and the UNDP to produce fuel efficient institutional stoves.
Project coordinator, Donald Amrago says the project is to save lives and ensure fuel is used efficiently.
"Any enclosed area where the ventilation is poor women specifically those who prepare food inhale the air and this has killed about 4 million people.
"This project is to ensure that biomass is used efficiently, at the same time saving lives,'' he noted.
UNDP and Energy Commission have been implementing a project dubbed 'China-Ghana South-South Cooperation on Renewable Energy Technology Transfer (RETT).
This is meant to accelerate the transfer and diffusion of RET from China to Ghana.
The project is expected to help strengthen the enabling environment for the transfer and use of priority renewable energy technologies in Ghana.
The project is also anticipated to remove market barriers to the adoption of renewable energy technologies as well as invigorate the Chinese capacity for South–South Cooperation on renewable energy.
A key component of the programme is to train artisans in the institutional cook stove sector.
Project manager at the Energy Commission, Ebenezer Ashey, says the initiative will reduce the high cost of cooking and reduce the use of firewood in especially second cycle institutions, hospitals, prisons among others.
"Over the years, the private sector has done well with the production of cook stove for the household but not the institutions. We are tapping into the Chinese expertise to improve cook stove sector.
"With this particular cook stoves being deployed within the second cycle institutions there will be less firewood in terms of cooking and the high cost of cooking will be reduced significantly," he is optimistic.
The Chinese have therefore donated an institutional improved cook stove to the TCC.
The TCC is currently training 15 artisans in the manufacture of the Chinese made stoves.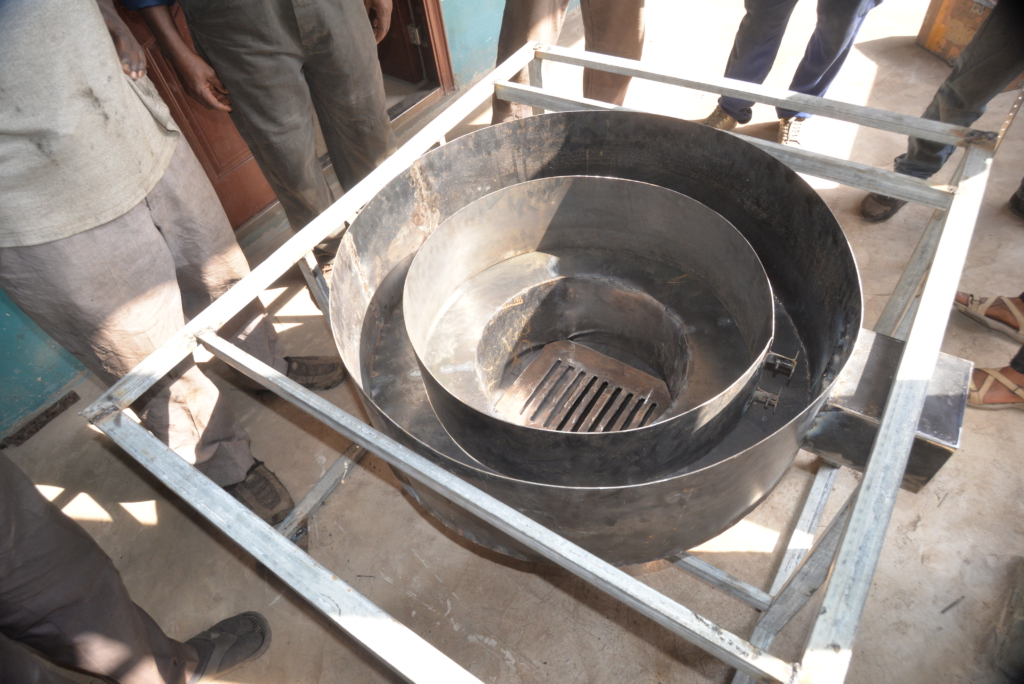 The Director of TCC, Prof. Samuel Mensah Sackey says the centre is transferring manufacturing technology to artisans in the Suame magazine industrial enclave in the Ashanti Region.
"We are envisaging that there will be subsequent training programs to give others the opportunity to benefit," he said.
Prototype stoves will be tested after completion.
"The next thing that will happen after the completion process is we're going to test particulate matter emissions, carbon monoxide emissions and the energy efficiency of the stove.
"We're working to world standards," Prof. Sackey emphasized.