Thousands of Ivory Coast opposition supporters have gathered in a stadium in the main city, Abidjan, as protests continue over the decision of President Alassane Ouattara to stand again for office.
Dressed in the national colours of green and white, they carried aloft banners proclaiming their opposition to a third term, which they say is illegal.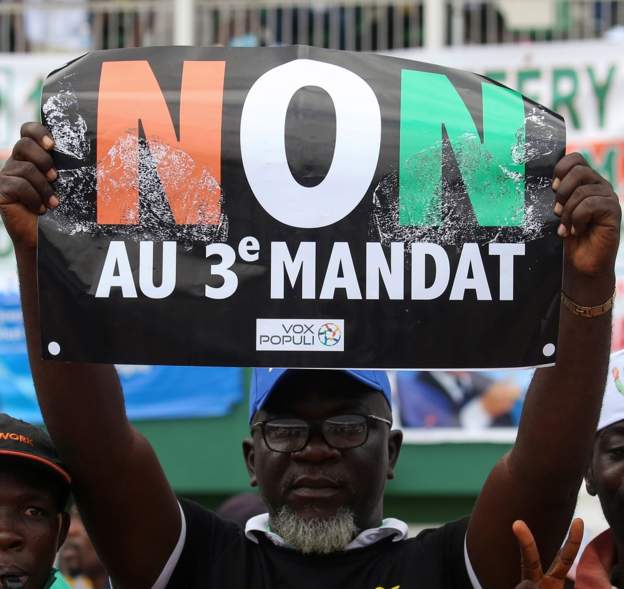 Mr Ouattara, who became president in 2010 following a disputed election, says constitutional changes voted through in 2016 reset the clock on the two-term limit to his presidency.
Some key opposition candidates have been disqualified from the ballot and, robbed of a figurehead, opposition parties have called for a campaign of civil disobedience in the run-up to the vote on 31 October.