Trade Minister Alan Kyeremanten has commissioned the Obuasi Business Resource Center with the strategic aim of bringing specialised business-enhancement services to businesses and entrepreneurs within the Obuasi enclave. 
According to Alan Kyeremanteng, "it requires the government to establish its presence together with the private sector in each district, to attract the private sector to go into the rural communities. That is the essence of the business resource centres".
National Director for the Rural Enterprise Programme, Kwesi Attah Antwi, lauded contracts for the timely completion of the project.
He explained it was urgent considering its priceless value to small and medium entrepreneurs at Obuasi.
Connected through a national virtual platform, the business resource centre runs on three energy sources, national grid, solar energy and standby generator.
"The funding source is mainly from the ADB under the loan agreement with government for implementation of REP under MOTI," Kwesi Attah Antwi added.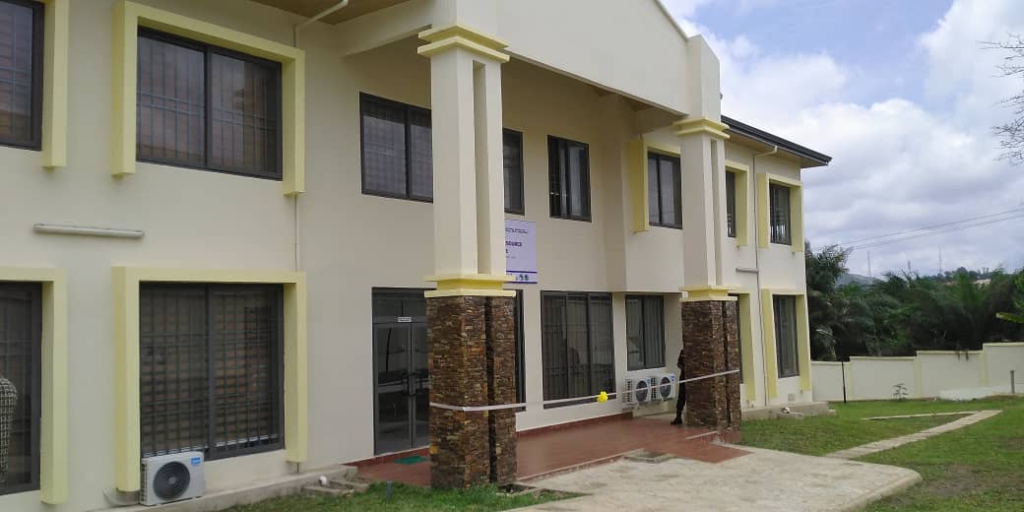 The commissioning forms part of the minister's itinerary as he undertakes a crucial week's tour of Business Resource Centres and 1D1F factories in the Western North, Ashanti and Bono East Regions.
The BRC concept was introduced by the Ministry of Trade and Industry as part of the Government's Industrial Transformation Agenda.
Specifically it supports the Development of Small and Medium Enterprises, 1D1F Policy, Export Development pillars of the 10-Point Agenda. 
A Business Resource Centre (BRC) is a one stop-centre enterprise support facility at the district level providing a broad range of business development services (BDS) to potential and existing entrepreneurs and enterprises.
They also operate as financial and investment facilitation hubs and business information repositories for Micro, Small and Medium Enterprises (MSMEs). 
Currently, 67 BRCs are being established by the Rural Enterprises Programme (REP), under the Ministry of Trade and Industry, with funding from African Development Bank (AfDB) and the International Fund for Agricultural Development (IFAD).
So far, 37 BRCs funded by AfDB have been completed at an estimated cost of $ 14.6 million and operationalized since August 3, 2020. The 30 additional BRCs funded by IFAD are under construction nationwide.