Before 2014 two teams from the same city had never met in the final of the European Cup. Now it has happened twice in the last three seasons, with both Atletico Madrid and Real Madrid back on the largest stage in the European football calendar.
Real Madrid are considered heavy favourites by the bookmakers to win this year's Champions League.
You can make the case that they may be right. They have individual players like Cristiano Ronaldo, Gareth Bale and Karim Benzema who can win games quickly and punish opponents when they are on top. They have one of the most famous names in football, Zinedine Zidane, on the bench looking to become the seventh man in history to win the famous cup as a player and a coach. They are a true heavyweight giant in the game with a dedicated fan base that expects them to win every game.
Standing in their way are their neighbours. A club finally starting to get the global respect they deserve. A club that has arguably been a top five team in all of Europe for the past five seasons. A club, unlike Real, that has a true identity and has had the time to develop under a wonderful coach. Make no mistake; this is no plucky underdog happy to be in the final hoping for a surprise. This is Atletico's time and they may never have a better chance to become European champions for the first time.
FIVE REASONS WHY ATLETICO MADRID SHOULD BE FAVOURITES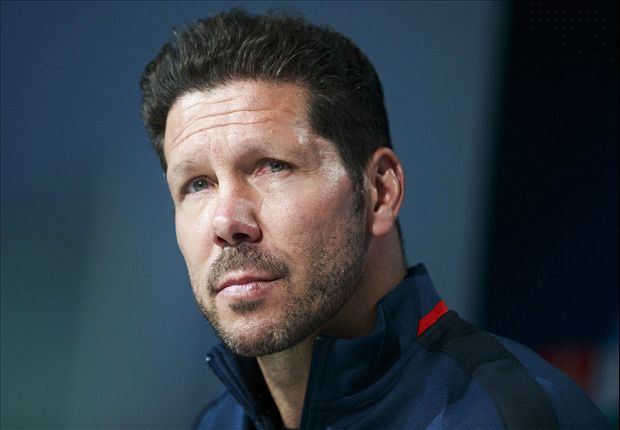 Familiar Foes – Diego Simeone's team are a far better side now than they were at the 2014 final in Lisbon. They have shown this in all competitions and particularly against their crosstown rivals. They have played Real Madrid eight times since losing to them in extra time of that final, winning four and losing just once. In each of these games they have shown an incredible work rate that the team in white do not always have. They have nullified Real's attacking stars with a compact system that is ready to explode forward the moment they win the ball back. They are not intimidated by Real Madrid, something you couldn't say about any of Real's opponents so far in this season's Champions League.
The Road to Milan – Real Madrid are very fortunate to be in this final. Knock out competitions always ensure that teams can benefit from 'the luck of the draw' and Real are easily this season's winners. Group opponents Shakhtar Donetsk and Malmo were poor as were their last 16 challengers, Roma, who were given more than a few scoring opportunities that they couldn't take advantage of. Wolfsburg led 2-0 after leg one of the quarter-finals but were never going to be a serious match for a decent Real team, as the second leg showed, while Manchester City's performance over two legs in the semi-finals was pathetic. Atletico, meanwhile, showed great character to get by PSV on penalties before producing marvellous performances over two legs to eliminate giants Barcelona and Bayern Munich. If Real Madrid had got either of those teams they likely wouldn't be in this year's final.
Advantage in wide areas – It seems likely that Ronaldo and Bale will start wide in a front three and that should give Real the advantage in wide areas. However, in recent games between these teams the complete opposite has happened. Space must go somewhere and Simeone's team are happy to give that to opponents wide in big matches, choosing to narrow their shape. Very often this forces the likes of Ronaldo and Bale to come inside to support the striker, meaning Real's full-backs often become crucial to their attacks. This is perfect for Atletico because their own full-backs, Juanfran and Felipe Luis, are not only better than Real's defensively but also going forward and creating overlaps. It is also when Atletico are best at intelligent pressing and when they start a transition, Atletico's forwards will stay wide forcing Real's centre-backs to split wider than they would like to cover. Juanfran against Ronaldo will be a crucial battle. Ronaldo has answered some critics in 2016 and has carried Real on his back in recent months. Juanfran is a fantastic right back and remains one of the most underrated players in the game and will relish the battle. The longer the game goes without Juanfran and Felipe Luis receiving a yellow card, the easier it will be for them to stick to their style. Atletico, occasionally prone to indiscipline while chasing the ball, should be pleased to have received the lenient Mark Clattenburg as referee.
When the going gets tough – There comes a time in most games that teams are truly tested. This is a time Simeone's team relish. No team in world football is better at defending as a cohesive unit than this one and they ended their domestic league campaign with just 18 goals conceded in 38 games. It is truly a team effort. Like a prized fighter stepping back on the ropes they tease teams in and then explode on the offensive once teams open up. Atletico have superb players of great technical ability that have the ability to counter brilliantly. Without the ball they each know their responsibilities and are aware of their positioning the moment they win it back. They have great leaders all over the pitch, starting with Diego Godin who is one of the world's best defenders and deserves to win a game of this stature. Likewise, captain Gabi, the hunter, chasing the ball to win it back, before consistently playing the first pass of a possession forward to the right player. Koke, the leader of the midfield, gives them a playmaker in a key area of the field, comfortable central or out wide who can control a game at the highest level. They all combine to ensure Atletico are marvellous momentum shifters.
Griez-lightning – All of those players are crucial to Simeone's system but their style, workrate, character and tactical intelligence only works if they have a true goal scorer. In Antoine Griezmann they have once again developed a world-class star. The Frenchman, scorer of the only goal in the last matchup between these sides, has become the complete forward. He is aware that the team will not create a lot of scoring chances for him in most games and has become a patient killer in front of goal often needing just one moment. Like all truly great strikers, he is brilliant in one-on-one situations, which helped knock out Bayern, but is more than just a goal scorer, happy to come deep and help the cause to win the ball back, lead the press intelligently in key areas and penetrate from deep with a gliding style across the pitch that torments defenders. No team in the game feels more comfortable with a one-goal lead than this and he has helped so often to build an unbreakable foundation.
One goal was almost enough two years ago until a 93rd-minute equalizer broke Atletico's hearts. Two years on they have another great chance. Don't bet against them.
*
The Champions League final will be aired live on Joy FM from 6:10pm on Saturday, May 28.
—