With the country in a climate of despair following the exit of Martin Amidu, the people's popular choice, it was easy to see the nomination of 43-year-old Kissi Agyebeng for Office of Special Prosecutor as uninspiring.
Asked to take over from a sexagenarian with battle scars, Kissi's youth appeared too youthful. And his supple face unconsciously counted as some naivety in a country of ageism.
Boyish-looking, clean-shaven, no goatee, faint moustache, and a treble voice at which no one trembles, Kissi Agyebeng's slim physique would unconsciously communicate some light-weightiness.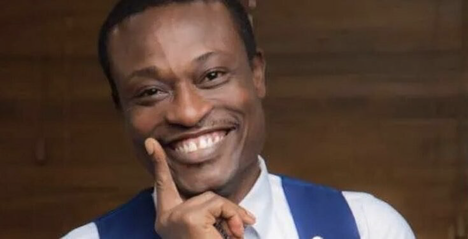 And so, when he appeared at the Appointments Committee of Parliament for his vetting, for the many who did not know him, it was expected to be a flat session or even a mauling.
But Kissi Agyabeng came in like a wrecking ball.
He appeared to have sensed the popular sentiments of pessimism in the room. And in James Agalga, those sentiments quickly found expression.
People think you are too young and naïve to be Special Prosecutor, James Agalga brought himself.
Agyebeng, a little anxious, a little heavy, but imperceptibly furious, laid down the marker for the rest of the interview.
Too young, you say? At 43-years, he was old enough to be president Akufo-Addo – well, no. To be president. And yes, he is a year older than the current Attorney-General, Godfred Dame.
"There is no question about his age. So why then throw questions about my age", he wore a little unsettled look of a man fighting condescension from others.
He said he was the age-mate of the president of the French republic, Macron and "I qualify to sit on the bench of the Supreme Court.
And what is this with the so-called inexperience tag, his face winced the thought. Kissi Agyebeng scanned the committee and pointed out that several MPs there were his students in law school. "I see some of my former students around this table" he prefaced an announcement of something that felt like name-and-shame.
Ejisu MP John Ampontuah Kumah, Okaikai Central MP Patrick Boamah, Madina MP, Francis Xavier Sosu. "These are products of my experience" the man who has taught criminal law for 15 years talked up his record.
He said he had sat on the front row seat of some landmark prosecutions in this country. The defence lawyer for Kwabena Amaning alias Tagor in the infamous cocaine case in which his client was jailed for 15 years.
Kissi Agyebeng is also a lawyer for trouble-causing undercover journalist Anas Aremeyaw Anas. He said his work in assisting the A-G with evidence for fit for prosecution has made this country better. "Without me, the Attorney-General's office would be poorer in terms of prosecutions", Kissi Agyebeng allowed himself to boast in a country where many felt he is already toast.
His boast sounded righteous for a man who has been underestimated and written off already.
Kissi Agyebeng's early answers may have caused some quick rewriting of mental notes among the MPs, some of whom would be thought this man seemed a little off the mark. But the man is a product of Accra Academy, and he wore his motto in his answers, 'to be but not to seem'.
The MPs moved to discuss the law with him. The Office of Special Prosecutor Act, Act 959, meant that he prosecutes corruption and its related offence. But Article 88 of the 1992 constitution also vests all prosecutorial powers into the office of Attorney-General, and it is some of these powers that are outsourced to the OSP.
This creates some burden on the Special Prosecutor to take some prosecutorial permission from the A-G. This is why there is some growing sentiments that Act 959 is 419 as far as fighting graft is concerned.
Kissi Agyebeng conceded these legal difficulties and said he had observed some "mischief" in drafting the law. He said the law could have been "better thought through" and worried that, like many others, he can foresee that 'friction may arise one day" if the Office of the Special Prosecutor does not see eye to eye and yet would have to seek the A-G's authority to initiate criminal proceedings.
"There is still some work to be done" on the law, he said but added that the law, despite its problem, is "food that is still edible."
He passed some buck to parliament and then used some revolutionary language of Rawlings. "We need to clean the house properly", he said and asked for the amendment of Article 88 to lessen the "mandatory language" of the law that vests all criminal prosecutorial powers in the Attorney-General.
"Article 88(3) is the mother problem" for the Office of Special Prosecutor.
Mother problem? What a phrase to use. It has its epistemology from the resignation of the previous Special Prosecutor, Martin Amidu, who described the president, Nana Akufo-Addo, as "the mother serpent of corruption".
That phrase has, arguably, stuck – at least on social media and certainly among the president's critics and detractors. And so, when Kissi Agyebeng referred to mother problem, indeed mother anything, it would shake a few old bones watching him.
Nonetheless, the weakness, the Office of the Special Prosecutor is "the gold standard under the UN convention against corruption."
"The day we scrap this office is the day we say goodbye to our fight against corruption," Kissi Agyebeng rallied a stoic defence of the relevance of walls of his office, which some feel needs paint of credibility.
He hinted that even his children might not be too enthused about the office, as they asked him, "so, daddy, what are you going to do when you become Special Prosecutor?'
But despite the difficulties and despair surrounding Ghana's culture of accountability, Kissi Agyebeng vowed not to be anyone's surrogate. With some mean flexing of his facial muscles, he clenched his teeth to say he would fight corruption "ruthlessly."
The nominee said at 43-years-old; he would complete his tenure by age 50. And as an exiting Special Prosecutor, he has a special birthday gift in mind.
"The gift I want to give myself is that the OSP is solidly established, methodically run and that we may even become a beacon of hope to our sister countries." Some oratory.
When Ghana's tuck-in-the-mud rankings on the world corruption index was put to him, he offered an unusual explanation. With a score of 44, Ghana's marks is around the world average. Africa's average was 32. "We are not going so bad" he said and quite suddenly, Ghana looked much better if you listened to Mr. Agyebeng.
He complained that corruption is hard to fight in a country that is a "ritualistic gift-giving society" – a quotable quote.
He may dodge calls here and there or make fewer friends as part of efforts to insulate himself from influence, but if his village chiefs called him, it would be hard not to pick up, he said.
As he said this, some chiefs in their gold-standard kente sat behind their son of the soil – perhaps as the invisible board members of his own life.
At this point, Kissi Agyebeng would manage to laugh, crack a little joke as he felt a little more comfortable at his own cruise control of the vetting.
By midday, the committee had settled into laughter, the laughter of satisfaction, the laughter of men who have had their fill. Tensions eased, and the mood suggested approval is a fait accompli.
But the smooth flight encountered some turbulence when trying to manoeuvre through Mohammed Mubarak Muntaka clouds.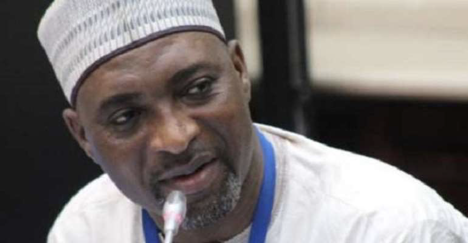 Asawase NDC MP and Minority Chief Whip, Muntaka, Ghana's heavyweight, pound-for-pound cross-examiner, picked up the ball. He worked to unearth Kissi Agyebeng's relationship with the man called Ghana's prime minister, Gabby Otchere Darko, the president's cousin.
How did Kissi Agyebeng become an external lawyer for GNPC when there was no advertisement for such a contract? How involved was he in the discredited Agyapa deal?
The first few marks of anxiety showed up in his answers. No, he applied for the GNPC job and no, he was not involved in any way with the Agyapa deal. He only read about it when Gabby Otchere-Darko asked him to be his counsel and sue a politician's loose talk.
Muntaka took his foot off the gas and engaged in a monologue of frustration in the country's attitude towards corrupt practices.
Phew. Kissi Agyebeng must have felt.
The nominee is having some fill a position whose last occupant came in with big shoes and left with some big boos from the government.
But Martin Amidu was prosecuting only two cases in two years since his appointment until he unceremoniously resigned. So if Kissi Agyebeng does and finishes only three, he is already better than Amidu.
DISCLAIMER: The Views, Comments, Opinions, Contributions and Statements made by Readers and Contributors on this platform do not necessarily represent the views or policy of Multimedia Group Limited.