Actor turn politician, John Dumelo, has taken to his social media handle to ask why tobacco products are legal, but marijuana is illegal.
He cannot fathom why the system arrests people who use marijuana but spares those who patronise cigarettes that have similar tendencies.
In Ghana, it's legal to buy and smoke cigarettes. How come it's illegal to buy and smoke marijuana?

— MrDumelo (@johndumelo1) June 6, 2021
His tweet came on the back of the Ghana Police Service announcing the arrest of four narcotics dealers who were conveying 892 slabs of plant material to a hotel.
….yet cigarettes are legal in Ghana. https://t.co/CNTJhL3LJr

— MrDumelo (@johndumelo1) June 6, 2021
But, there has been a mixed reaction to Mr Dumelo's tweet; while some users gave reasons for the ban on weed in Ghana, others underscored why both need to be legalised.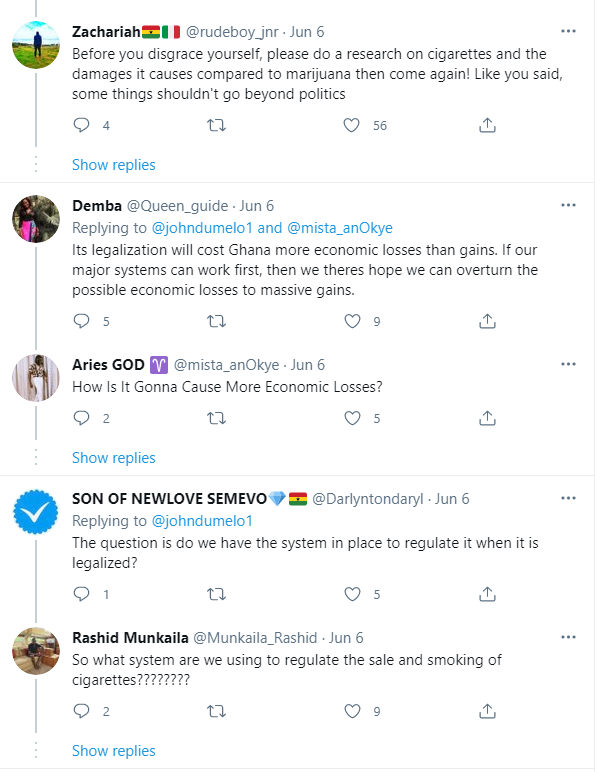 But this isn't the first time Mr Dumelo is venting his spleen towards the legalisation of marijuana in the country.
Speaking on the business, Mr Dumelo urged the government to consider decriminalising it and jump into the marijuana trade.