Ghana lags behind the flower exporting business, falling behind nations like Kenya and South Africa.
With little attention accorded the floriculture industry in Ghana, the sector has for some time now been underdeveloped as numerous opportunities remain unexploited.
Though labor-intensive, the sector has the potential to employ 190,000 people in a decade.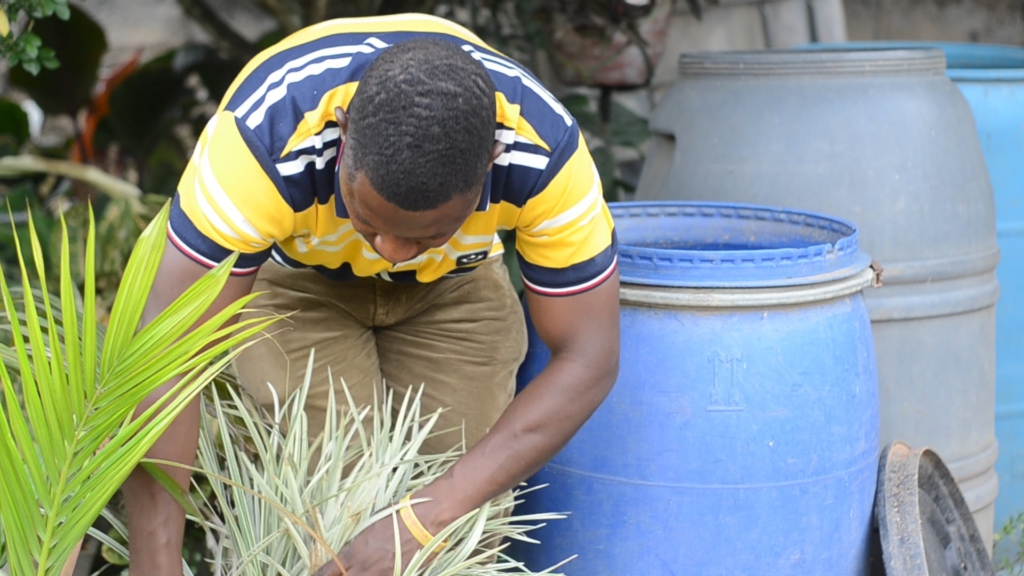 For 16 years, Floriculturist Sampson Kofi Anaab has been cutting, cultivating and nursing flowers.
The best site for his plants is along the roads, mainly to attract buyers.
But he has a challenge with space to cultivate his flowers.
Land accessibility remains daunting.
"I started from the Garden City junction at Asafo. I was ejected from the place. Later, I moved to site my Garden near the Silicon Hotel near KNUST. There too, I was told to move. I was told the land I was occupying belonged to the University," he explained.
Inaccessibility to land has caused some floriculturists to farm in wetlands.
Elizabeth Boateng nurses her plants near the Oda River at Kwamo.
"A few meters from here, there is a river. That was where I was nursing my plants. It was convenient. There was no problem accessing water," she said.
The wetlands are however being redeveloped for residential purposes.
Elizabeth has been driven away by the land owners.
"I was told to relocate. I moved to another location, but I was told a fuel station was going to be constructed there. This is my third and current location," she said.
Flower cultivation consumes 20 times more water than any other crop.
They are best nursed at waterlogged areas.
Both Sampson and Elizabeth lack water for irrigation purposes.
"When I moved to Oduom, I dug a well, but it dried up quickly. I used to transport water from my house. It was a difficult task," Sampson Anaab said.
Elizabeth Boateng added "My challenge now is accessing water. Fortunately, the owner of my current location plans to dig a well in his house. I will take advantage to fetch and water my plans."
People like Sampson spent 14 thousand cedis to construct an electricity-powered water pump, but he is running at a loss.
"I visited the Ghana Water Company Limited and requested for pipe-borne water. However, for weeks you may not even find the tap flowing. It is disappointing, after spending such a huge amount to put up a water tank," he said.
Though other Floriculturists wish to farm near wetlands, experts advise location of gardens should not be a disadvantage to business operations.
Rather, cultivating in wetlands may pose a risk to plants which may decrease their export potential.
Dr. Mrs Hannah Adzraku is Senior Lecturer at the Horticultural Department of the Kwame Nkrumah University of Science and Technology.
"You should be careful with the kind of water used in watering the plants. Unclean water may be contaminated. This may hamper your chances of exportation. Diseases or pests may be introduced onto the plants if contaminated water is often used. During testing, these may be noticed. Your plants can be rejected as a result," she explained.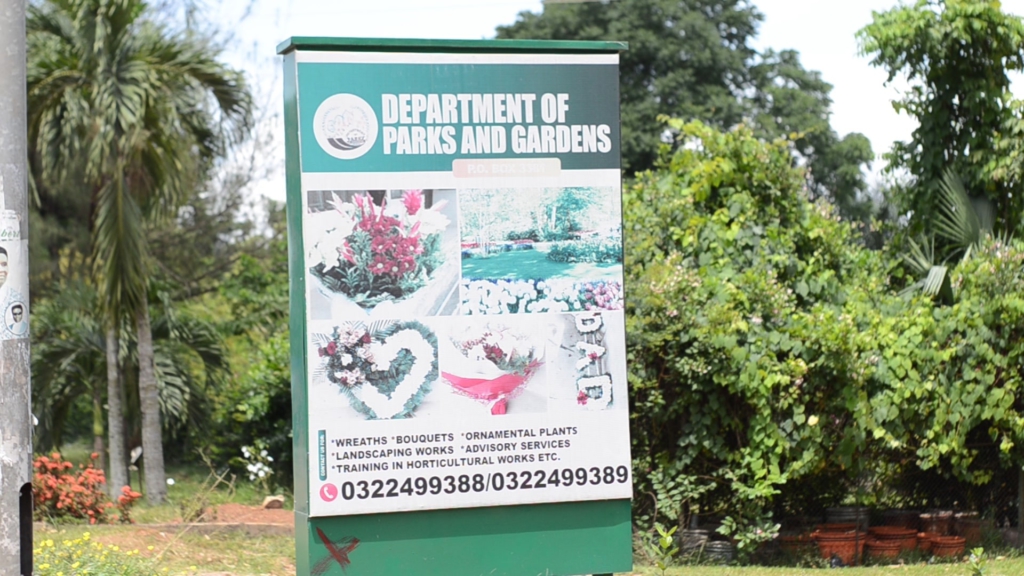 The case at the Department of Parks and Gardens in Kumasi is no different from other floriculturists.
The Department is mandated to improve rapid development of horticultural potential of urban and rural sectors of the country.
But location, land tenure challenges, power outages and access to water have failed to make the industry attractive to investors.
Mabel Eshun is an accountant at the Department of Parks and Garden, Ashanti.
"If government can help us with finances, it will help. We have the men who are willing to work," she said.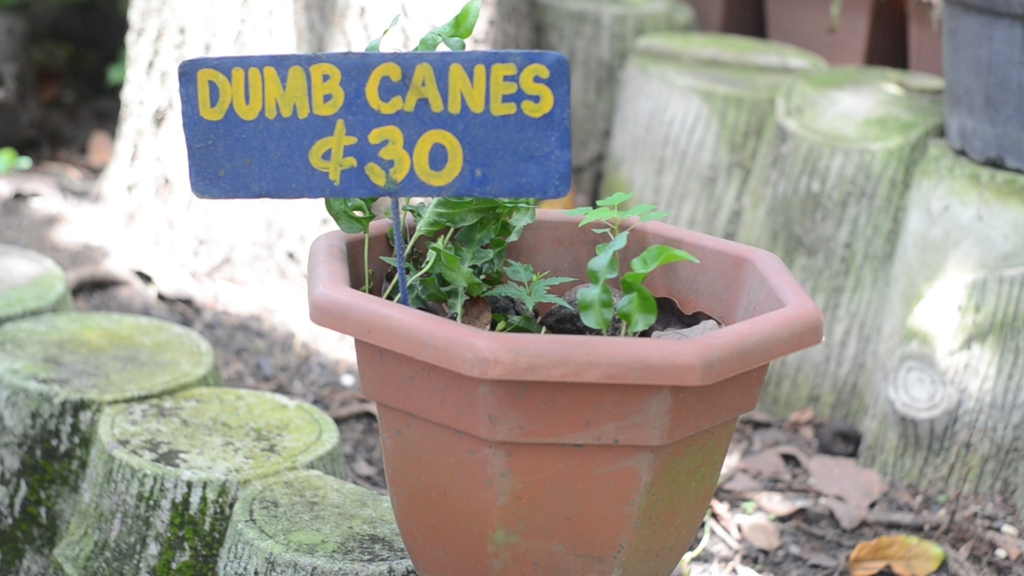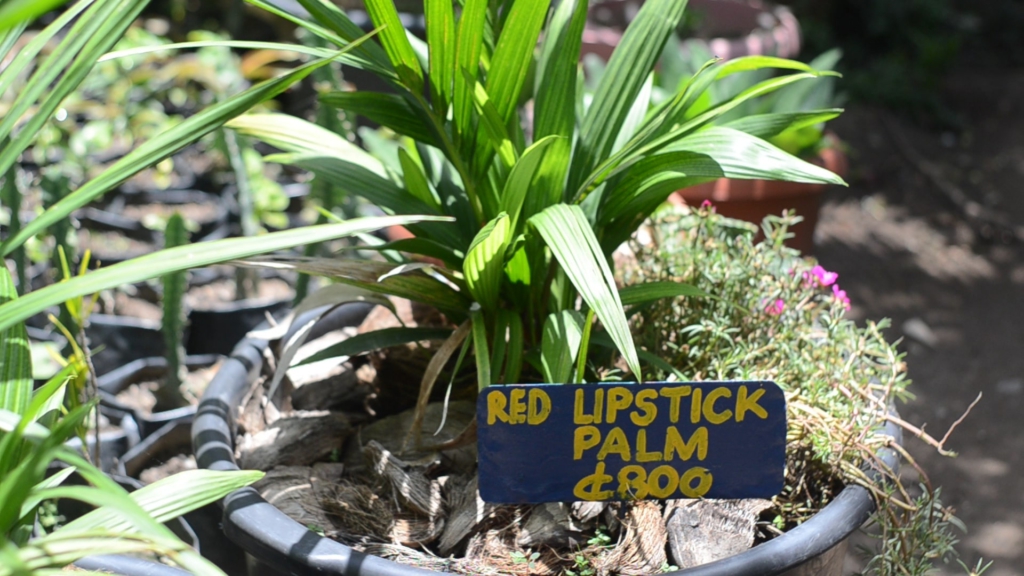 The 120-billion-dollar floricultural industry is seen by industry players as a lucrative business.
During rainy seasons, floriculturists record a boom in sales.
But its capital-intensive nature needs over 5,000 cedis to set up from scratch.
Prince Tsawodzi is a gardener at Savera Gardens at Susanso in Kumasi.
"You will first need to have an accessible location to site your garden. Afterwards, you purchase flowers from either Accra or Kumasi. It is advisable to go to Accra, there are varieties of exotic flowers. This job is very lucrative especially during the rainy seasons," he explained.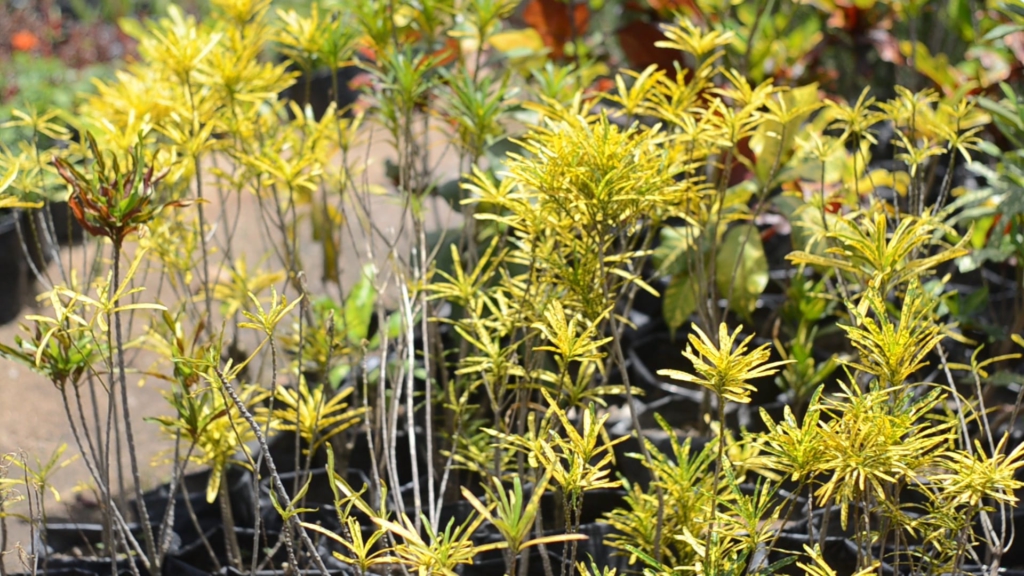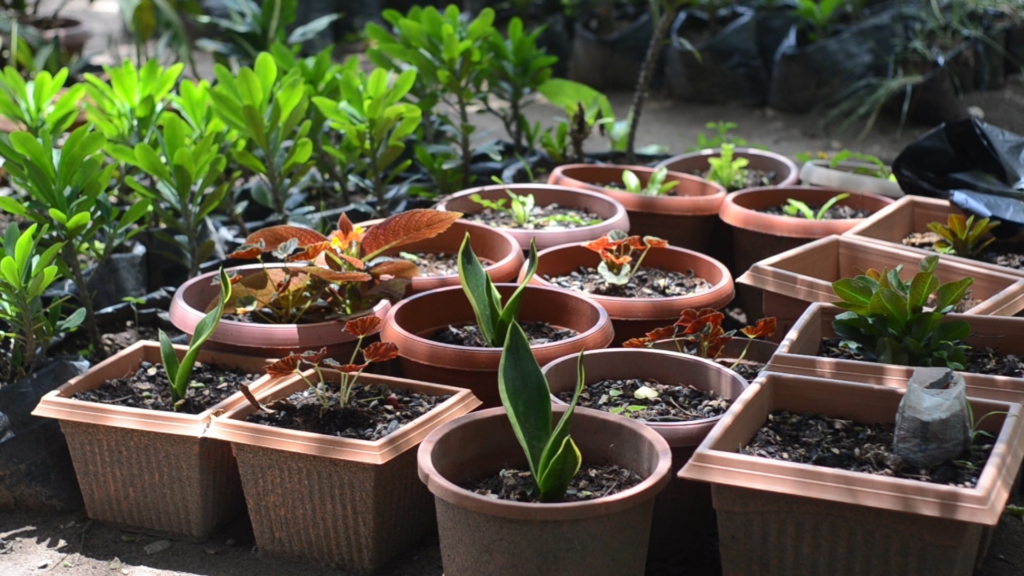 Experts advise that floriculturists harness social media to market their businesses.
Also, an indigenous floriculturist can partner with graduates from the horticultural department.
Dr. Laura Atuah is Senior Lecturer at the Horticultural Department of KNUST.
"The floriculturists need training on how to do business. The ability to create the business, attract, and get people to market you," she said
Mrs. Hannah Adzraku added "Most of them feel the businesses should be along the roadside. They believe it helps potential customers see them. But I think you can have a very good way of advertising your business well. The business can be in your house, yet you will have a lot of customers. You can also take advantage of social media. Take pictures of your plants and post them on social media," she advised.
Senior Lecturer at the Horticultural Department of KNUST, Dr Laura Atuah shares modern propagation techniques to ensure the sustainability of the industry.
"They can be trained on how to do the composting of some organic materials. The coconut husk can be used as one. Some can be trained on tissue culture etc. But that one is on a higher level," she said.
DISCLAIMER: The Views, Comments, Opinions, Contributions and Statements made by Readers and Contributors on this platform do not necessarily represent the views or policy of Multimedia Group Limited.