The 2020 Volta Regional Best Most Promising Young Cocoa Farmer award recipient is bitter about the delay by the Agriculture Ministry and Cocoa Board in releasing his prizes.
According to Samuel Ameko, he has made several follow-ups to the relevant institutions but was unable to lay hands on the items he hoped to use to expand his farm.
Samuel says this development coupled with the lack of logistics and support demoralizes a young farmer who toils to contribute to the country's foreign exchange.
Though he resides in the United Kingdom, he deemed it fit to cultivate a vast arable land his grandfather left behind.
The 42-year-old took a giant step in 2010 and started cultivating cocoa on 10 acres of the land in Kitikpa-Abudume, on the banks of River Dayi which laid barren.
Samuel who works in the UK as a propping and jacking technician devoted his time to the farm not only to make gains but to serve as a motivation for youth in the Hohoe Municipality.
"When I started the farm, I visited Ghana three times in a year. For the first two or three years, I was going back and forward becasue I wanted it to work. I reduced my visits to twice and eventually once in a year and has been in constant communication with my lead farmer, Noah."
10 years down the lane, he has expanded the farm. He now cultivates 2 acres of mango, 2 acres of orange, and 4 acres of coconut, with the help of three permanent farm hands.
He also cultivates mango, orange, and coconut on a 4-acre land, and has started experimenting with animal husbandry and poultry production.
On average, he harvests about 2 tones of cocoa beans at the end of the farming season but believes he would be able to increase yield if provided with the requisite inputs.
Samuel's farm was selected by the Cocoa Board as a module farm in the Hohoe Municipality, due to best practices.
"They come here to train their pollination agents. Once they leave that ends it. The COCOBOD doesn't support me in anyway", he said.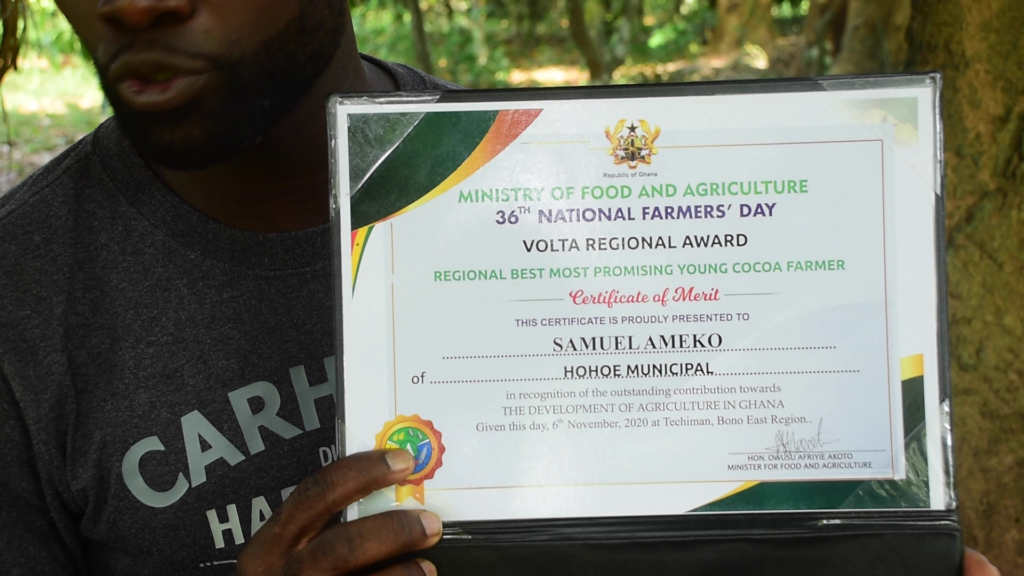 He, however expressed grief at how some clerks schemed to exploit poor Cocoa farmers in the area.
"A year ago, I harvested my cocoa and sent it to where the cocoa clerks buy the cocoa beans. I was there when my farmer brought me what we sold and I said this can not be right."
"Because the work I do back in the UK, I work with weight, so as at the time we took the cocoa from here to the purchasing clerk, I knew the kind of weight we've got. So coming back and giving me this kind of money in my pocket, I thought this is not right."
"The scale has been adjusted to about 10 kilograms, that is just going into somebody's pocket after all this hard work. I went to the [CocoaBod) Deputy Managaer, I complained to him. The Clark was called, the asked him and he was trying to lie all over. Lo and behold in the course of this processes, he refunded about GhC300 to me," he explained.
Samuel's hope came alive when he received news of being adjudged the Volta Regional Best Most Promising Young Cocoa Farmer in 2020.
Though out of the country, he made emergency preparation to fly down to Ghana, only to be met with the greatest disappointment of his life.
Seven months after attending a glamorous 36th award ceremony in Techiman, Samuel is yet to receive his award items.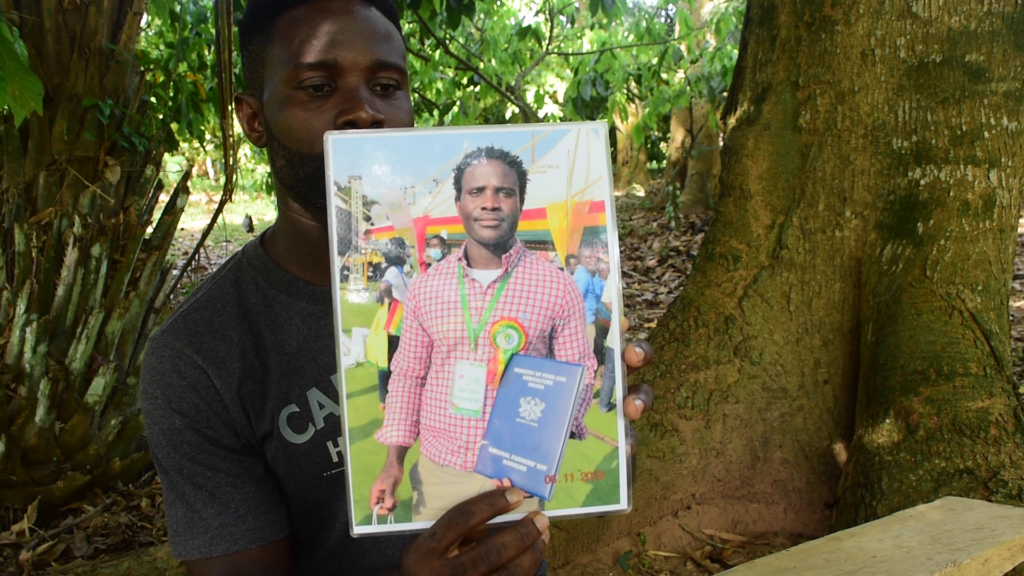 According to a list provided by the Ministry of Agriculture, his award items included a tricycle, set of protective clothing, one motorized sprayer, dual purposed motorized slasher, Insecticides and fungicides to cover 25 acres.
Others are a carton of royal, a carton of 25 kg chocolate, a dozen of reusable COCOBOD embossed nose masks, 4.5 liters of sanitizer, a carton of metabolic soap, and a plaque.
"Could you believe it that since the 5th of November we left Techiman up to date when you call? this person, says the equipment is with this person, we have procured this, we haven't procured that."
"To cut it all short, what they are telling us is that at the time we were selected for the awards, there was no procurement whatsoever for us with the incentives. And that because of the creation of the new [Oti] region, Volta Region was subdivided into two, hence what we are supposed to receive is not ready yet, that's what they told us. So they need to go through procurement processes in order to get this things to us", he lamented.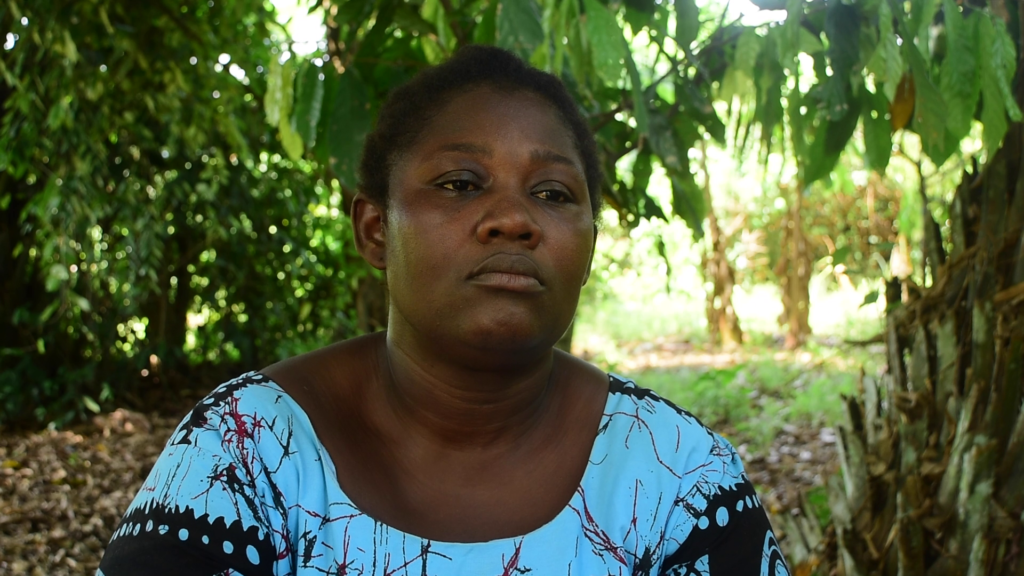 Barbara Ayiti, who also cultivated 6 acres of Cocoa in Likpe was adjudged the 2020 Volta Regional Best Most Enterprising Female Cocoa Farmer.
Just like Samuel, Babara revealed that several visits to the offices of the Ministry of Agriculture and COCOBOD to receive her award items proved futile.
These awardees are hoping the authorities would act on their plea and ensure the items are released to them to enable them to expand their farms to increase their profit margins.