The management of the Northern Electricity Distribution Company (NEDCo) has attributed the 48-hour power outage in some parts of the Bono Region to a minor accident at its Berekum 161 Kv substation.
According to the statement, the Ghana Grid Company (GRIDCo) is unable to deliver power to NEDCo due to an accident involving a critical piece of equipment at the 161 substation.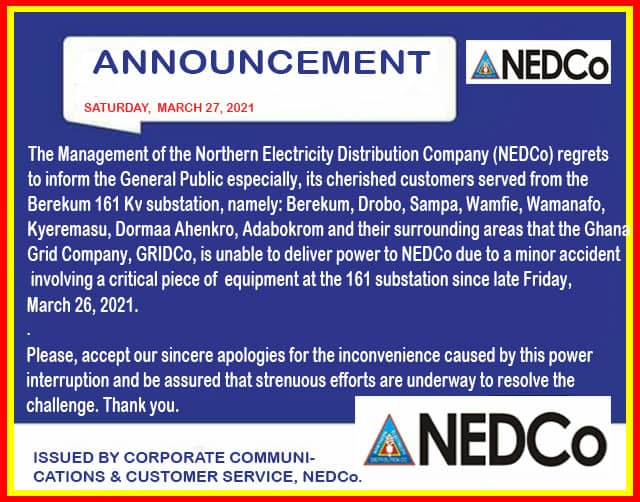 "Please, accept our sincere apologies for the inconvenience caused by this power interruption," the statement read.
The company pledged to that strenuous efforts are underway to resolve the challenge.
Meanwhile, affected customers are agitated over the development. Speaking to Adom News, some cold store operators complained that most of their products have gone waste due to the current situation.