School children in Mokodzei and its adjoining communities in the South Tongu District can now study in a serene and comfortable environment after years of studying under poor conditions.
The Mokodzei District Assembly School which was abandoned in 2011 has been refurbished by the South Tongu District Assembly.
The School helps children from several communities along the stretch by saving them the need to trek to the urban towns like; Sokpoe, Sogakope and Kpotorme and other big towns to have access to education.
The project, which is 100% complete and funded by Districts Performance Assessment Tool (DEPAT), would enable the pupils concentrate on their studies and also help with effective teaching and learning.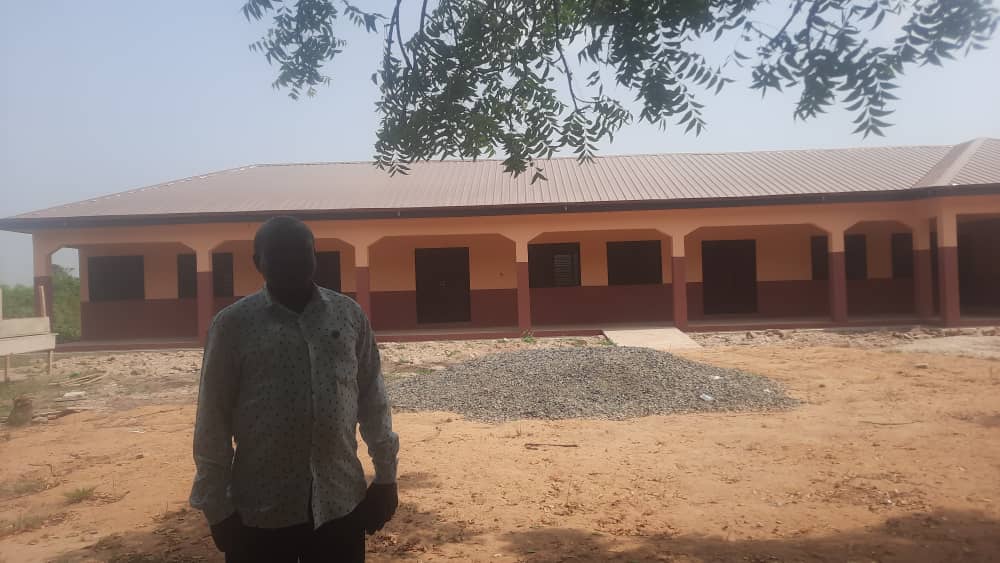 The DCE for the South Tongu District, Mr Seth Agbi noted that one of his main priorities is to make sure that children in the South Tongu District have the needed quality education to help them become responsible leaders in the society.
Mr Seth Agbi noted that investing in education is very important for the development of the country.
"One of my main priorities is to improve on education in the district to help better the lives of our children," Mr Agbi said.
Mr Agbi noted that continuing the project which was abandoned is necessary for the community, as children struggle to have access to quality education.