NDC's National Youth Organiser, George Opare Addo, has stated that governance under the Akufo-Addo-led administration is one that promotes the welfare of family members of government officials as against the entire population.
In a petition to the President sighted by JoyNews, the party's National Youth Organiser described as insensitive, the decision to pay both the First and Second Ladies salaries equal to Cabinet Ministers particularly when the government has implored citizens to assist recover the economy due to the dire impact of the Covid-19 pandemic.
"With each passing day, you and your government manifest more examples of insensitivity to the cries of Ghanaians. The latest being your decision to pay your wife Rebecca and Samira Bawumia salaries equivalent to Cabinet Ministers at a time like this. Clearly, you have lost it.
"Those you promised infrastructural development have either what your predecessor started abandoned by you or not seen any infrastructure at all. Perhaps, the best thing about your government is how far your family members and cronies are feeding on the national kitty to the chagrin of all of us," portions of the petition read.
According to Mr Opare, this has resulted in loss of hope by the youth in the incumbent government as it has failed to build a just society.
"The very people you promised to protect are the ones being beaten and/or killed daily by thugs recruited into our Security Services, those you promised jobs have either been laid off, lost their investments or have not been employed at all. You have failed to build a just society. Today, more than ever in the history of the construction of our State, access to the few opportunities is soley based on possession of an NPP party card.
"The case of students, nurses, teachers, tailors, carpenters, Okada riders, trotro drivers, doctors, Masons, lawyers, traders, civil servants, farmers, to the last man on the street, has been of agony, pain and sorrow. There is simply no hope in sight. In the world all over, governments are elected to work for people and not otherwise," he added.
Meanwhile, the National Democratic Congress has entreated government to undertake structural economic reforms that will provide decent jobs for the teeming youth as well as support young entrepreneurs in the country.
Also, the party has advised the President to "take steps to fulfil campaign promises to the good people of Ghana and be respectful and truthful to the citizenry."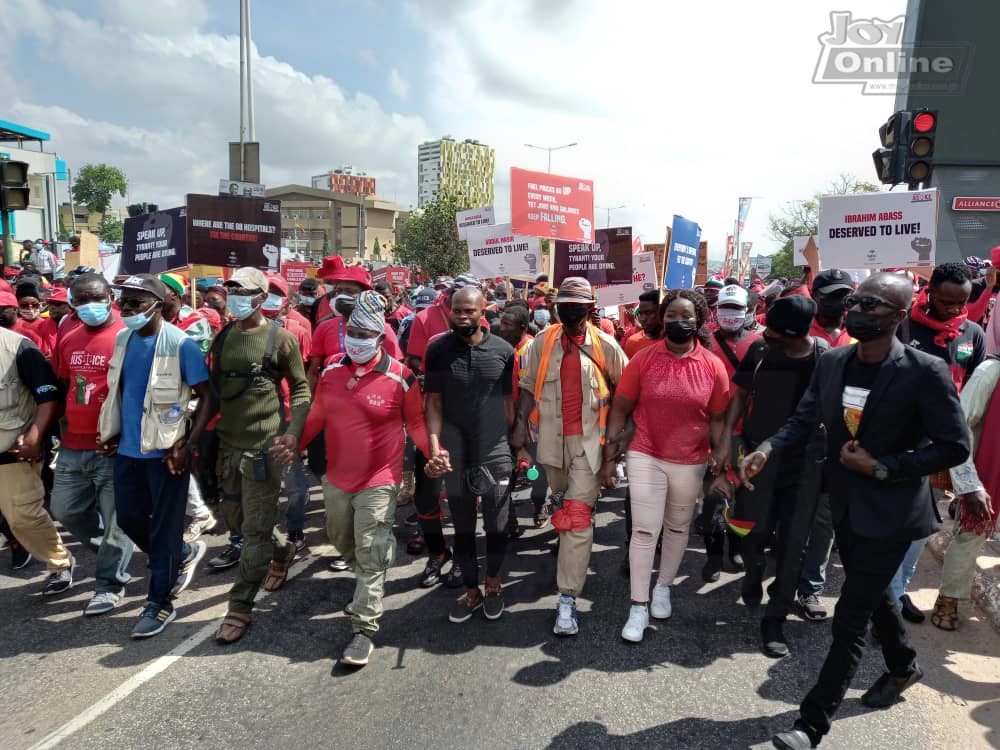 The Youth Wing of the NDC on Tuesday, July 6, took to the streets of Accra to register their displeasure on the "growing levels of insecurity, lawlessness, and impunity under the Akufo-Addo/Bawumia government" and also demand social justice for the unemployed youth in the country.
The protestors marched from Accra Mall to submit their petitions to the Office of the President at Jubilee House and Speaker Alban Kingsford Sumana Bagbin at the Parliament House.