Private Legal Practitioner, Samson Lardy Anyenini, has urged the management of Benya FM to file a civil suit against the attackers of its station.
The host of Newsfile on Joy News said they should not wait for any lawyer to come and do a pro bono case for them.
Some men attacked Osofo Blessing, a presenter with Benya FM in Elmina, over reports that the radio station was discussing matters of non-availability of premix fuel and how those who are not fishermen were given the product to the detriment of fishers who need it.
The Police have subsequently arrested the perpetrators.
But speaking on the issue on JoyNews AM on Thursday, May 19, Mr Lardy asked the management to do whatever possible to ensure their rights enshrined in the constitution under Article 21(A).
According to him, the owners should not delay with the suit.
"Their employers shouldn't wait for pro bono work that we are looking for some lawyer somewhere to come and say I am going to help you. They shouldn't sit there that we are waiting for the GJA to come to us and do what."
"They the employers should take steps to engage lawyers to file a civil process against the interference of their right to work, interference to the right of expression which the constitution enshrines in Article 21(A) which includes the freedom of the press and the media which have been violated as we have seen."
Meanwhile, Martin Kpebu, a Private Legal Practitioner, has called the Police to investigate and prosecute the perpetrators swiftly.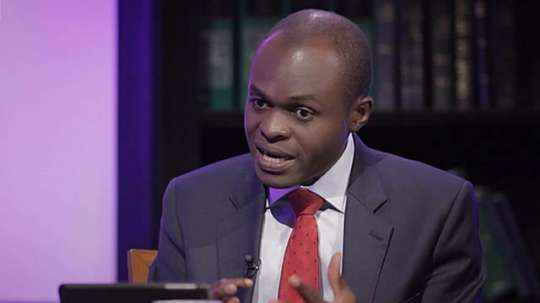 Mr Kpebu wants the Police to ensure justice is served to the victims.
"It is heartwarming that the police have arrested the alleged perpetrators, but we would wish to urge that they go ahead with investigations swiftly and proceed to court so that we will get a speedy resolution of the matter because sometimes arrests are made, and it takes donkey years for the case to go to court."
DISCLAIMER: The Views, Comments, Opinions, Contributions and Statements made by Readers and Contributors on this platform do not necessarily represent the views or policy of Multimedia Group Limited.