The Founding Director of Junior Shapers Africa (JSA), an organisation leading the 'Raising Boys Right' advocacy in Ghana and Africa, is calling for the universal observance of the 'World Day of the Boy Child' (WDBC), which is marked on May 16, every year.
Ethel Adjorlolo Marfo said, "As a special day dedicated to reflecting on the wellbeing and heritage of boys in our society, it is rather disheartening to see the day not recognised and observed globally, The day being commemorated in only 23 countries in the world this year."
The boys' development advocate said she would like to see WDBC recognised universally by the United Nations and all other related bodies with the day observed globally in as many countries as possible.
"We are appealing to the UN to acknowledge May 16 as WDBC universally and to include it in their annual International Day observance calendar," she said.
This year's WDBC is being observed on the theme, "Guiding the Boy Child: Positively Impacting the World", and highlights the important need to guide our boys as they navigate their silent struggles from boyhood to manhood.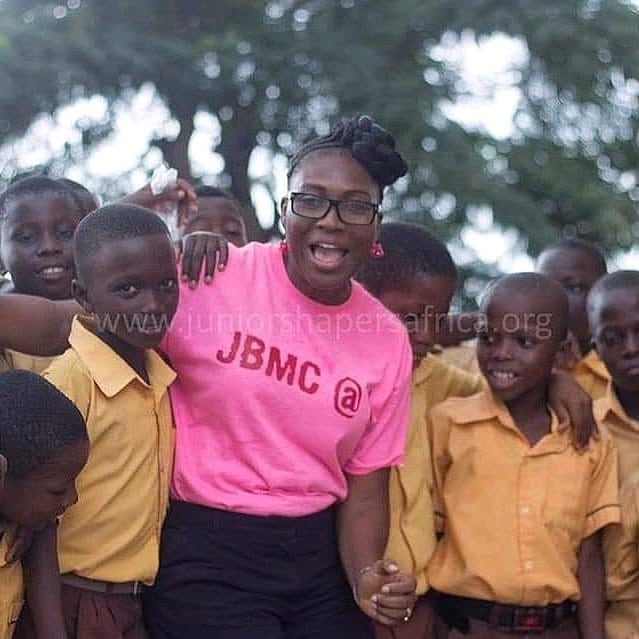 Junior Shapers Africa's contribution to this cause is the introduction of a unique, result-oriented Goal Setting Handbook for boys (Boys To Men Voyage Goalsetting Handbook) designed to guide boys in the setting of S.M.A.R.T life goals to positively make an impact in the world.
Over the years, very little attention has been given to the development of boys with most of the focus being on empowering the girl child.
Boys have been socialised to act tough and show no emotion which sometimes leads to issues later in life, especially in the home, marriage, family, and society.
According to the Organization for Economic Cooperation and Development, an organization based in Paris, France which administers the triennial Programme for International Student Assessment ("PISA") which examines the proficiency of 15 year olds (in over 90 nations) in reading, reading comprehension, science, mathematics, writing, and writing comprehension – boys throughout our global village are academically underperforming their female counterparts.
PISA scores for girls are much higher than those of boys in reading, reading comprehension, and writing comprehension.
Boys find it difficult to navigate a literacy-based curriculum. Educators and school administrators equate boys' difficulty or inability to read with their level of intelligence, label them as either "intellectually challenged" or unteachable, and arbitrarily ship them off to special education classes.
Rather than investigating why boys have difficulty developing reading and reading comprehension skills or making adjustments in the curriculum, boys can read several grades below their current grade level.
Eventually, they lose interest in school and drop out. Unless an individual, organization, or institution intervenes, these souls will mature into uneducated, unemployable, and unskilled adults who will find it difficult to resist the pull of gravity of illegitimate economic opportunities and the fast track to prison and unfulfilled life. (Source: WDBC 2021 organisers).
Instituted in 2018 by Dr. Jerome Teelucksingh, World Day of the Boy Child was created as a platform for individuals, organisations, and institutions to improve the manner in which we protect our boys and their heritage from some of these struggles through:
• Facilitation of sessions for boys and adolescent males to engage in a straight-no chaser dialogue to express to key stakeholders what they need and want to safely and successfully navigate the arduous journey from boyhood to manhood.
• Identify and support existing initiatives which have a successful track record of addressing and helping to eradicate the academic underperformance of boys and adolescent males and their mischaracterization as being "unteachable".
• Employment of male educators and administrators in schools located in communities that have fatherless households or households devoid of a dominant male presence.
• Design and implement "male-inclusive" curricula in schools by introducing reading material that captures the interest of boys and adolescent males.
• Design and implement a "No Boy Left behind Literacy Initiative".
• Offset the repressed anger of boys and adolescent males which is a by-product of their current socialization with the design and implementation of mandatory anger management and conflicts resolution training in all schools.
According to madam Adjorlolo Marfo, "Boys ought to be raised right to achieve their full potential to become the responsible future men we desire to see in our society. It is also vital for us to address the concerns and vulnerabilities of boys as a way of accelerating male involvement in the global push for gender equality."
She said there is the need to create awareness and raise gender sensitive boys to eliminate gender stereotypes in society impeding equality.
According to her, moving forward, they would like to see the same dedication and importance given to other significant UN celebrations such as International Women's Day, and International Day of the Girl Child, etc., given to World Day of the Boy Child.
She believes universal observance of the day will bring to notice the silent struggles faced by boys in all societies globally and also highlight the importance of tackling these issues for a better world.
As the famous American orator Frederick Douglass once said, "It is easier to build strong boys than to repair broken men".
"Too many of our boys are invisible and forgotten. Every boy is important in this race of life, nobody should be left behind".