Breast cancer survivors complain about being the subject of frequent questions whenever they meet new people.
"When people hear that you are a breast cancer survivor, the first question they just ask you [is] 'did you cut your breast? What are you cutting? Are you cutting bread or meat?'"
They say these questions have been the subject of numerous inquiries from people from all walks of life.
Bernita Obonam, one of the survivors, says such questions are traumatic to survivors like herself.
"Every breast cancer patient has a scar, but the scar does not define who we are," she explained.
She describes instances where friends would even end their relationship with them because they are survivors or patients.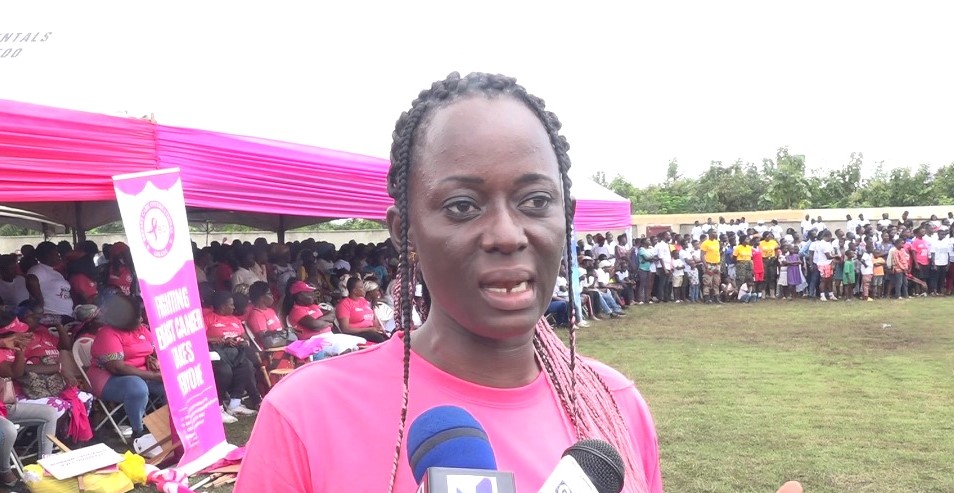 Bernita associates the mention of breast cancer with the first thought of death.
Her mother died of breast cancer at the age of 39, and the pain she endured inspired Bernita as part of adulthood plans to raise awareness about the disease.
Unfortunately, as Bernita grew older, she forgot about her decision to become a breast cancer advocate in her quest to save lives.
However, one day in the bathroom, she decided to examine her breast and discovered a lump underneath.
"The thoughts just flashed back to how my mother died, and I was like, is this how I'm going to die and leave my children?" she questioned herself.
She cried almost every day but eventually had to toughen up and live a better life.
Bernita was diagnosed with cancer and was advised to undergo the necessary treatments in order to survive the agony of cancer.
She believes that early detection and prompt action are critical to survival.
"Breast cancer isn't a death sentence," she explained.
"Be a friend to the breast and report any changes to the hospital," said another survivor, Vivian Jessy Sarfo.
According to Vivian, if a patient is not comfortable at the hospital where she was diagnosed, she should seek a second opinion elsewhere.
Breast cancer is only curable and survivable if detected early.
Vivian discovered her breast cancer at an early stage and has now been cancer-free for 18 years.
"The tumor was removed because I reported it early and today I'm here to celebrate."
She advises women to be cautious of their breasts and, if they are diagnosed, to allow themselves time for meaningful treatment.
"A woman would be diagnosed with breast cancer and decide to conceal the disease from her child. Why should this be the case?" she asked.
Breast cancer survivors are participating in advocacy programmes with Breast Care International (BCI) and sharing their stories with other women in order to remove the stigma and misconception that breast cancer is incurable.
They also assist newly diagnosed breast cancer patients at the Peace and Love Hospital in Kumasi with their navigation.
They appeal to the government to support them in their fight against breast cancer because assistance is needed to help the needy.
More than 2,000 women die of breast cancer each year in Ghana, according to Dr Beatrice Addai Wiafe, President of BCI, and there is a need to reverse the trend.
Stereotyping, she indicates, is one of the factors preventing many women from seeking treatment in health care facilities.
In light of this, she states that public education is critical in educating people about the importance of understanding that breast cancer is curable and survivable in order to overcome fears and stigma.
DISCLAIMER: The Views, Comments, Opinions, Contributions and Statements made by Readers and Contributors on this platform do not necessarily represent the views or policy of Multimedia Group Limited.