Some Nigerians in Ghana have appealed to President Akufo-Addo to call on their president, Muhammadu Buhari in view of the ongoing #EndSARs protests in Nigeria.
The group made up of over a hundred Nigerian students and workers defied police orders and embarked on a peaceful demonstration at the Nigerian High Commission at Roman Ridge.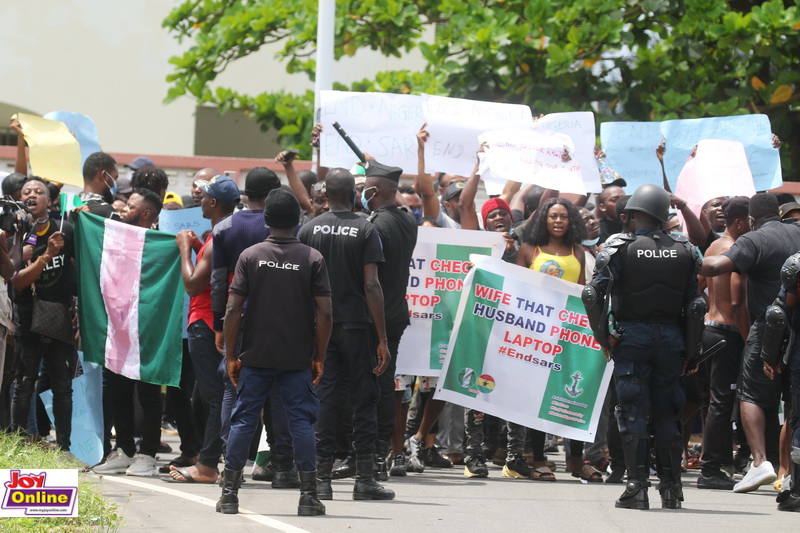 A member of the group appealed to President Akufo-Addo, as the ECOWAS Chairman, to speak to President Buhari regarding the ongoing situation in Nigeria, and asked for Nigeria's membership in ECOWAS to be revoked.
"Call on your partner, call on your colleague, Muhammadu Buhari if he is still the president of Nigeria and address him. We demand that ECOWAS sack Nigeria from the membership today," a member of the group said.
According to the protesters, "the peaceful demonstration" is to call on their government through President Akufo-Addo to end the alleged brutalities on innocent people in their country.
"This is a peaceful protest…and the Republic of Ghana which Akufo-Addo is the president of ECOWAS has not been able to call Muhammadu Buhari to order. How can you kill civilian protesters without arms? Is it done? This is not democracy. We need to end SARs," another protestor added.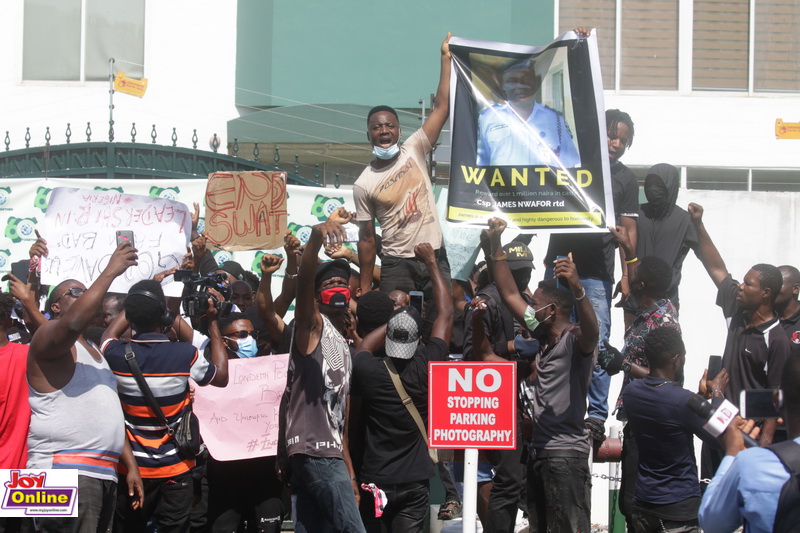 The group's worry is the safety of their family and friends back home in Nigeria.
"How can I go to Nigeria when the country is already divided?… Please ECOWAS do something please," he pleaded.
"As much as I am in a peaceful please like Ghana, I want peace home," another added.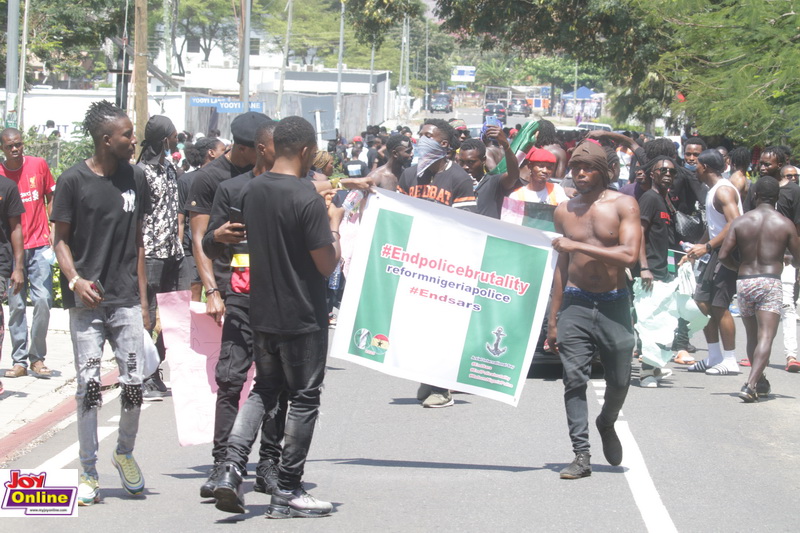 Another member who identified himself as Ernest, a student in Ghana says the protest will continue until their demands are met by the authorities.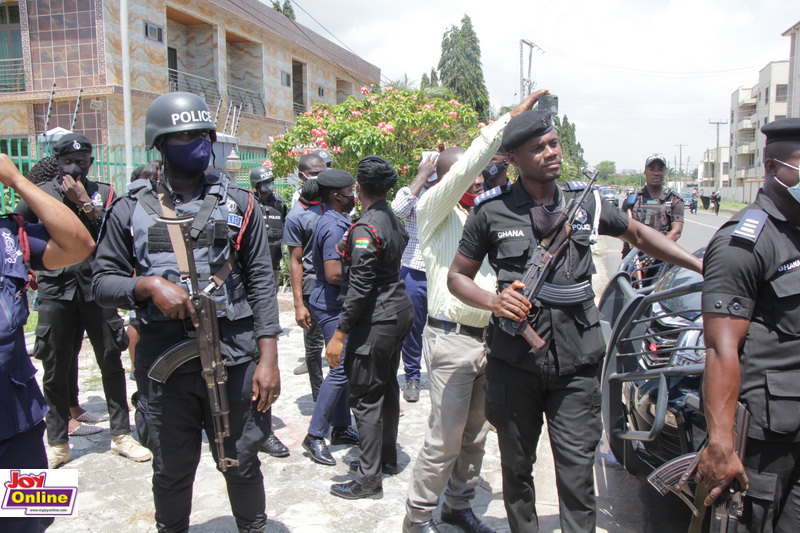 Although the police were able to convince the leaders of the group to end the protest, members refused to comply.
However, the police were eventually able to disperse the group as the protest was unlawful.