The Continental Blue Investment Ghana Limited has donated over 3000 bags of its Supacem cement to the Ghana Police Service, Awutu Prisons and Ghana Air Force.
They gave each of the three institutions (Ghana Police training school, Awutu Prisions and Ghana Airforce) about 800 bags of supacem cement to expand ongoing infrastructure project initiatives.
Speaking to Joy Business, the Board Chairman of the CBI, Paul Albrecht stated that the gesture is part of the company's corporate social responsibility earmarked towards the support of the police and military in order to build facilities that will lead to increased intakes of personnel.
"Our aim and target is to assist all these developments, and improve the lodging and training capacities of all these institutions".
He further stated that things have not been easy in terms of production, but the company is learning a new way of producing cement in an environmentally friendly way.
The Managing Director, Frederic Albrecht touted the current price of cement in Ghana as the lowest in the West African sub-region.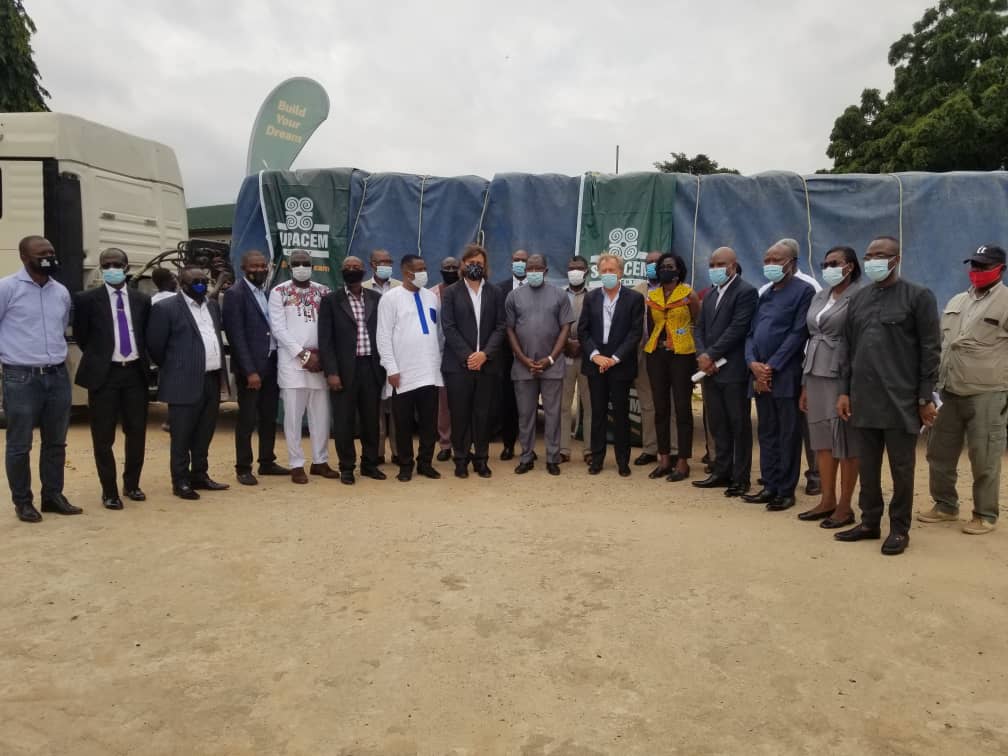 He indicated that the cement industry in Ghana has surplus production in the market, making it very competitive.
"We are betting on quality cement to try and make a difference. We are trying our best but it's a very competitive market in terms of the number of players in the market. It's not an easy market".
He further charged the Ghana Standard Authority to ensure best practices prevail in the market to avoid substandard products.
"The price of cement is a very important component and cheap cement will compromise quality. We need a strong intervention from the GSA to try and ensure players abide by standards".
Receiving the cement on behalf of Ghana Police Service Detective Training Academy, COP Isaac Ken Yeboah expressed appreciation saying it will go a long way to help the CID complete its classroom blocks which will reduce the allocated budget for the project.
On his part, the Chief Staff Officer, Air Commodore Jacob Anum Ashirifie said the donation was timely and will go a long way to speed-up ongoing projects.
"To quantify this donation, I believe will be to undervalue it. We do have a budget but government resources do not cover 100% and this donation will go a long way in assisting us to meet the timelines".