Participants at a stakeholder forum organised by Activista – a youth group and Actionaid Ghana say the high rate of youth unemployment could be reduced if there is a change in the mindset of the youth and the society as a whole.
Most youths are of the mindset that learning a craft is for the uneducated, while white color jobs are for the educated.
But the participants insist formal education could be an added advantage for graduates who decide to learn to become an artisan and be self-employed instead of searching for a nonexistent white-colored job.
Princella Dzidzor Quarshie who works with the National Youth Authority in the Bono Region said, "We should detach the mindset that when you go to school, you can't have any skilled training".
She urged graduates not to feel inferior in their attempt to learn an extra skill to be self-reliant rather than wait for a job opportunity in the formal sector.
"Education is a lifetime thing. Be a student of life and understand that there are times that you would need to have certain skills even as an educated person to complement your certificate", Madam Dzidzor Quarshie said.
A Youth Climate Council-Ghana member, Ama Acheamponmaa Aseidu, also said it's worrying to note that all basic school students want white-colored jobs because of the respect society has for people working in the formal sector.
"We would have to change our social orientation and institute it in the children from the basic level so they know that if you are an artisan, you can also become successful and create more job opportunities for others, as some of those in the formal sector", she said.
They spoke at a stakeholder's forum to mark international youth day in Sunyani on youth unemployment in the Bono, Bono East, and Ahafo Regions and proposed strategies to address the situation.
The forum, organized by the Bono, Bono East, and Ahafo Regional chapter of Activista Ghana, in partnership with ActionAid, on the theme: "Building Intergenerational Solidarity: The role of entrepreneurial skills development".
Acting Bono Regional program manager of ActionAid, Kwame Afram Denkyira, observed that the 12% youth unemployment and more than 50% underemployment in Ghana should be of concern to all stakeholders.
He said the situation may intensify if job opportunities remain limited, hence the need for stakeholders to find sustainable employment means for the youths.
Mr. Denkyira further explained that Actionaid has over the past 6 years train thousands of youths under various projects, including beads making, tiling, soap making, pastries, sandal wear, poultry, mushroom, grass cutter, vegetables, and auto mechanics, and equipped them with start-up tools and materials to start their small businesses.
"All stakeholders in the national development can work together to fight this canker to move the nation forward, and it buttresses their quest to work with various youth groups and the National Youth Authority", he said.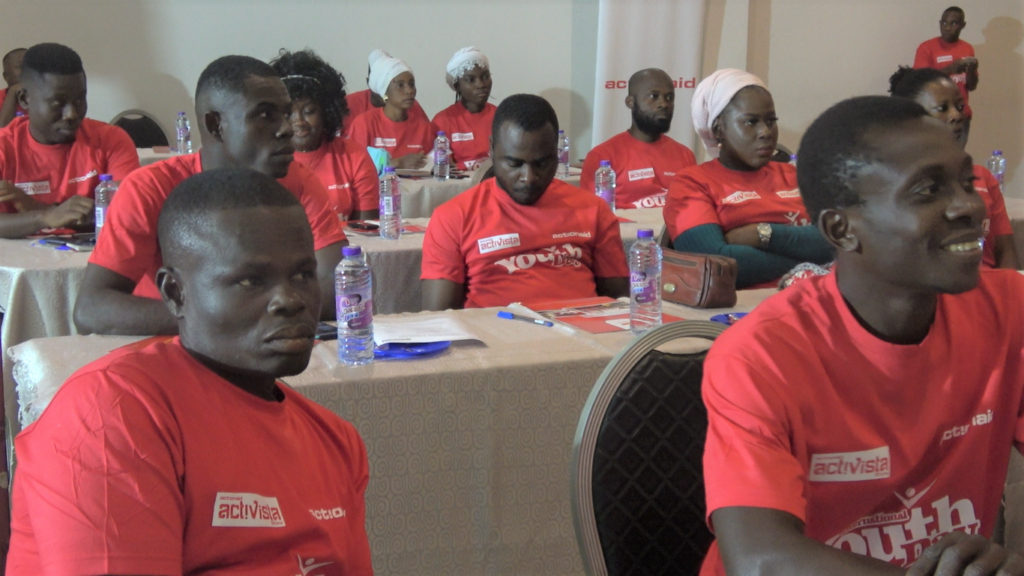 One of the beneficiaries, John Kwame Antwi, a physically challenged person, said he now commands a lot of respect from his family and society since he no longer depends on others for financial support.
The forum ended with Activista's Bono Regional Organiser, Shadrack Agyei Kwadwo, leading the group to present a 6-point communique to the Bono Regional Minister, Justina Owusu Banahene.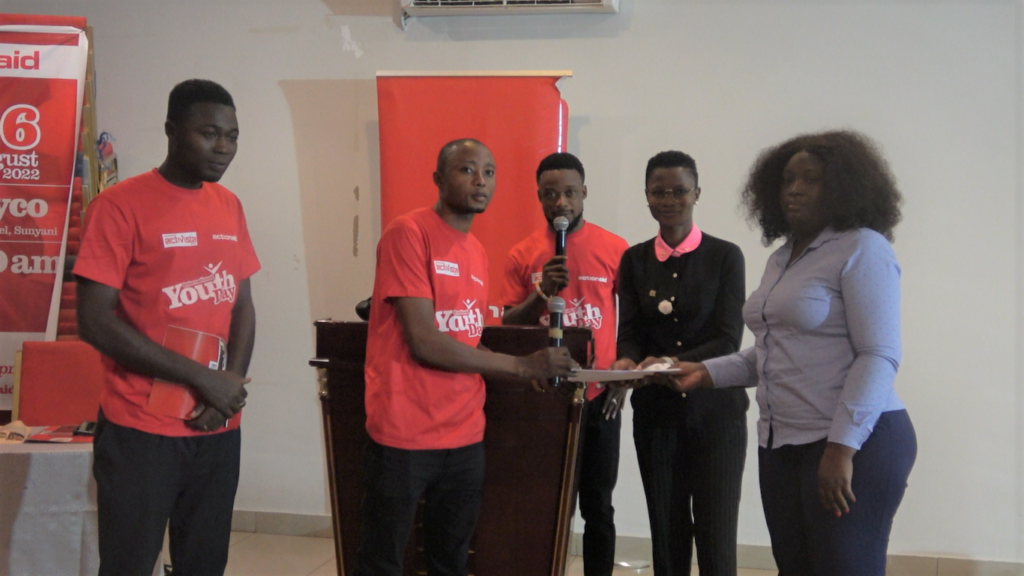 They recommend that the government and the regional coordinating councils should focus on creating jobs in the agribusiness and manufacturing sectors for the youth to reduce youth migration, prioritize vocational and livelihood skills training and start-up tools for the youth, and redirect and focus the TVET system to serve industry needs better.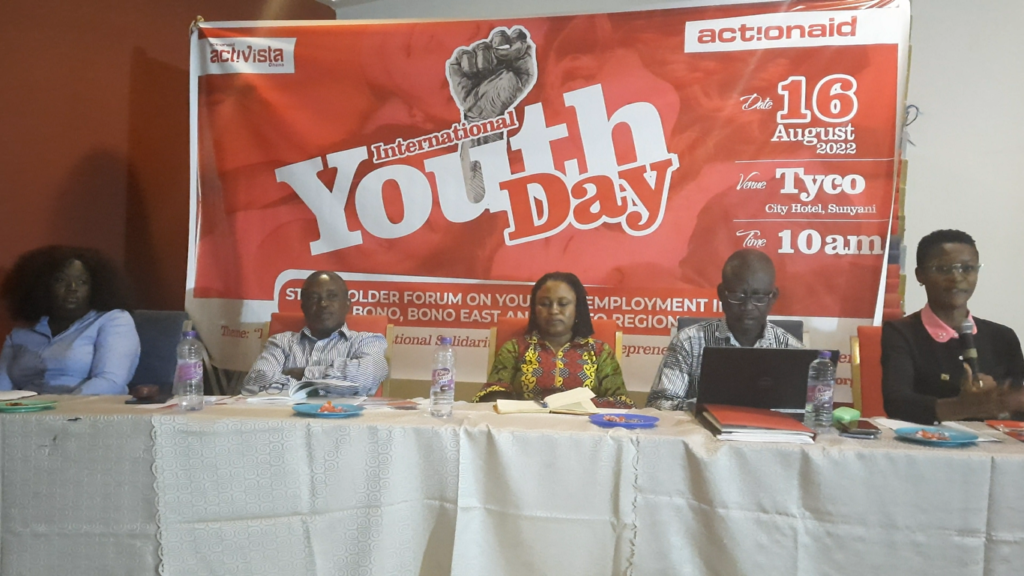 The communique also called on the government to support SMEs, especially, involving women, to improve their access to credit and promote women entrepreneurs, improve infrastructure and equipment for persons living with disabilities, and ensure synergy and coordination of government programs to target underprivileged citizens.