A Health and Nutrition Officer at UNICEF, Dr Priscilla Wobil has said 94 percent of children aged between 1- 14 years, experience some form of violent discipline.
She said out of this figure 17 percent receive severe punishment such as slapping a child on the face, head or ears and beating a child hard repeatedly.
Dr Wobil also said almost nine out of 10 children, representing 89 percent are psychologically abused at the hands of caregivers.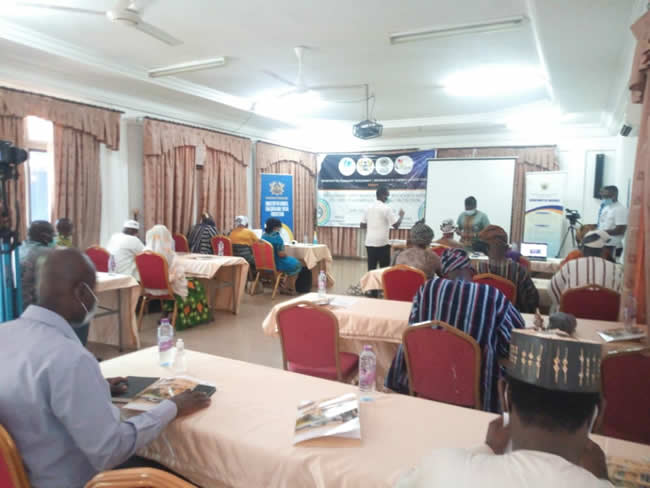 Speaking at an engagement workshop with traditional and religious leaders on Covid-19, awareness and child protection, Dr Wobil mentioned physical attacks, rape, child marriage, and psychological abuse among others as some of the violent discipline children go through in Ghana.
The Department of Community Development and Department of Children, Ghanaians against Child Abuse (GACA) under the Ministry of Gender, Children and Social Protection in partnership with UNICEF Ghana organized the two day training to educate opinion leaders on the Covid-19, its implication on children and the role they can play to fight against the pandemic.
It was also to dialogue with the leaders on how to deal with issues of child abuse.
Dr Wobil said rapid assessment conducted by UNICEF on violence and abuse at home during Covid-19 in May 2020 that 32 percent of respondent, mostly adolescents, mention financial and economic abuse as being the highest form among the abuses they received.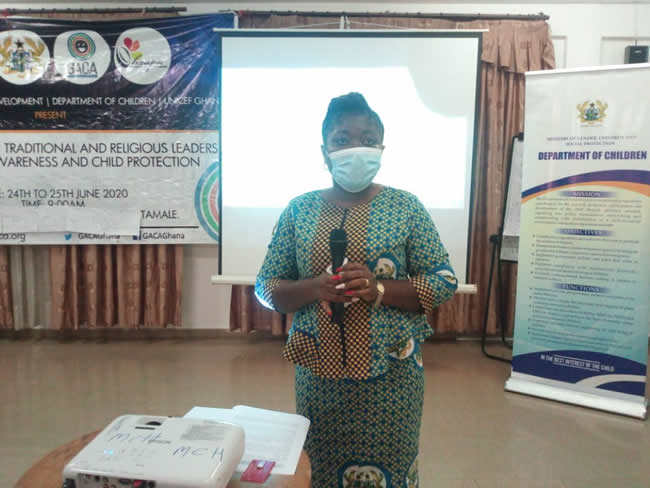 The Acting Director, Department of Children Florence Ayisi Quartey said there have been increase cases of violence against children per the 2017 assessment carried out by the department.
She reiterated sexual, verbal, physical, emotional and psychological abuses as being on the rise.
She urged victims of abuse to report to the right authorities and not settle for the traditional ruling or out of court settlement.
Some of the participants who received the training advocated for the enforcement of the law to deal decisively with people who are caught in the web.