Ghana Health Service says despite continued education, demand for maternal and reproductive health services is on the decline.
Authorities attribute the worrying trend to fear of those who need such services to contract Covid-19 during visits to health facilities.
The GHS Adolescent Heath Unit, however, says measures are in place to guarantee safety of women and other patients.
Ashanti Regional Adolescent Health Coordinator, Ebenezer Amankwaah, addressed a 2020 World Population Day event in Kumasi.
He indicated ante and post-natal services, labour and skilled deliveries as  have all dropped.
Mr. Amakwaa points out though the trend has forced maternal deaths drastically down, the long-term implication can be dire.
Earlier, in March, this year the Health Service had raised similar concerns about lack of patronage of such services.
Though figures are readily unavailable, JoyNews checks reveal the situation has worsened, as Mr. Amankwaa confirms.
"Currently just like in March, it's still like that because there is fear of people who don't really have anything to do outside visiting the health facility.
And it doesn't mean that people are still not getting pregnant. People are getting pregnant so why are we not seeing them at the facility.
It doesn't mean that children are not due for immunization; they are due but why is that they are not getting it? That's the more reason we came up with this guideline."
Health authorities are studying the development, as Ghana Health Service outdoors guidelines for optimum maternal and reproductive care in the face of Covid-19.
Special premium is placed on limiting contact between patients and care-givers.
Amankwaah wants service seekers to take advantage of the arrangement.
" During antenatal services, we are saying that all clients should wear facemasks at all times. Follow-up by phone where feasible. We are doing that to minimise the physical contact we are having because it is important to protect our healthcare staff and to protect the mother as well."
The 2020 Population Day was under the theme, "Safeguarding the Health and Rights of Women and Girls around the World, Especially during Covid-19 Pandemic."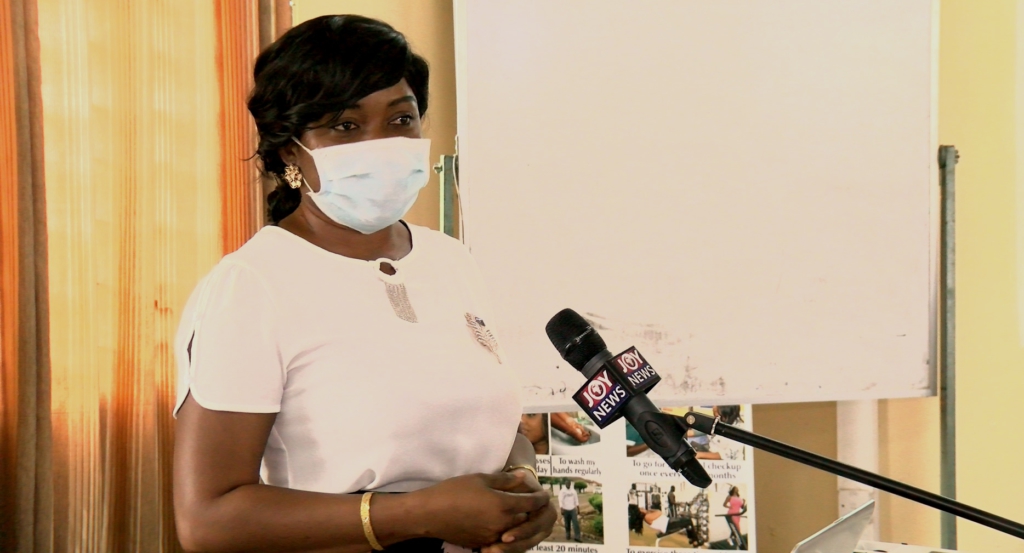 Mercy Adomaah Besseah is Ashanti Regional Director of the National Population Council.
She is unhappy little attention is being paid to women, children and gender issues in the midst of Covid-19.
"Almost every attention is dwelt on Covid-19 but we have relegated the issue of gender, the issue of women or girls or children we've relegated that to the background which is not auguring so well for our development".