Deputy Attorney General, Joseph Dindiok Kpemka has lost the Tempane parliamentary seat to his NDC opponent Lydia Akanvariba Lamisi.
The incumbent MP, according to the provisional results from the Tempane constituency in the Upper East Region, polled 16,462 votes against 20,939 votes polled by his contender.
The Constituency has been one of the safest seats for the NDC since the beginning of the Fourth Republic in 1992 until it lost it in the 2000 and 2016 general elections.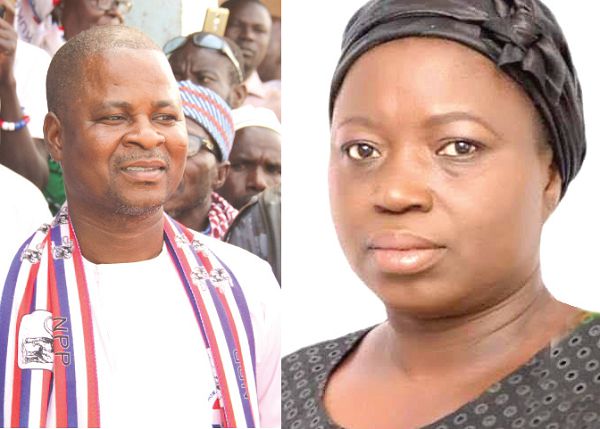 Lydia Akanvariba Lamisi is the widow of David Adakudugu, a former MP of the constituency.
The late Adakudugu polled 13,918 votes to beat Joseph Akudibilla who migrated from being an independent candidature to stand on the ticket of the NPP.
In 1992, Dominic Azimbe Azumah of the NDC won the Garu-Tempane seat until it was taken from him by an Independent Candidate, Joseph Akudibilla in the year 2000.
In 2004, Mr Dominic Azumah recaptured the seat and went ahead to win it for the NDC in 2008.