Developers in Vogue, a female-focused tech hub in the Greater Accra Region, organized its second Consultative Stakeholder meeting on Friday April 23rd, 2021.
The meeting, held at the Developers in Vogue Center, was a sequel to the Ecosystem Mapping which sought to engage various stakeholders in the community to create an enabling support base to promote the entrepreneurship ecosystem in Accra.
A categorized list of organizations was shared with the mapping team with in-person and online meetings carried out in the first quarter to the second quarter of the year as part of its partnership with Ghana Tech Lab under the Pathways to Sustainable Employment (PaSE) project, funded by the MasterCard Foundation under its Young Africa Works (YAW) initiative which seeks to create 30 million jobs in Africa by 2030.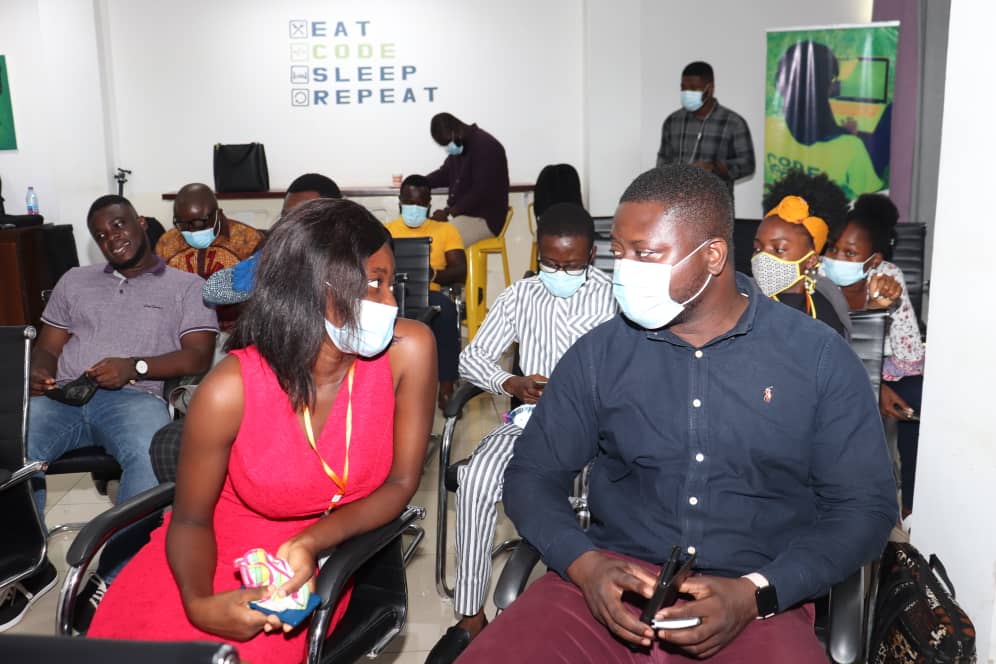 The event had in attendance various stakeholders within the Accra metropolis. They were categorized under 6 distinct pillars, namely, Human Capital, Finance, Government and Regulations, Media & Culture, Market and Support under the theme: "The Role of Digital Media for Digital Transformation of the Local Economy for Job Creation and Economic Development".
The objective of the meeting was to engage stakeholders in dialogues on maximizing digital media for economic growth.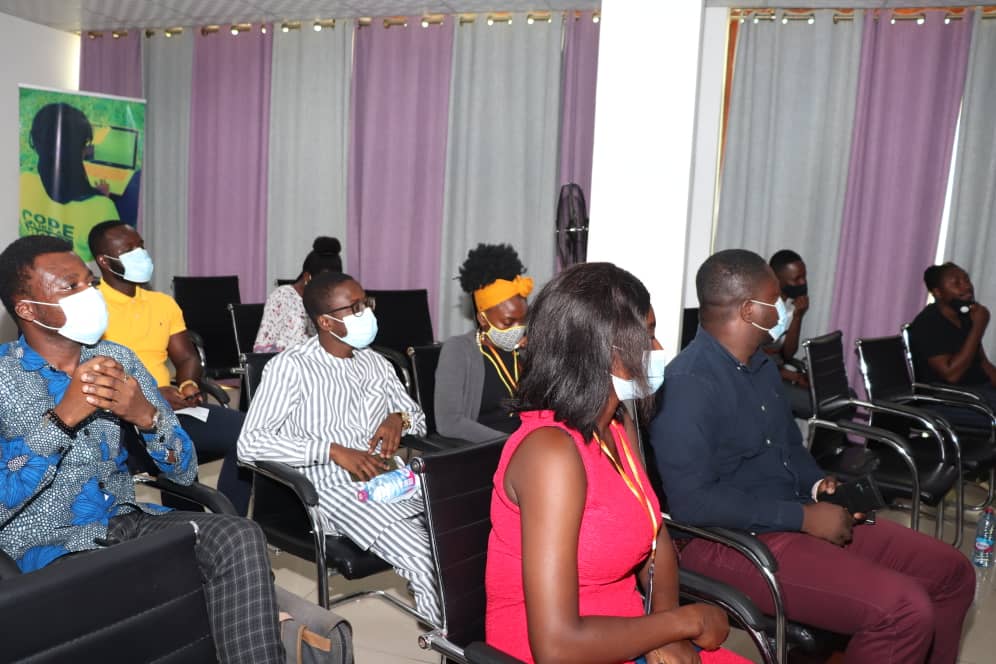 There were two main sessions:
1) A panel discussion was held where stakeholders tackled: potential and opportunities, key challenges and problems facing their industries, key existing market opportunities and market needs, skills required to satisfy the current market needs and the creation of potential new markets by digital media.
2) Focus group discussions where stakeholders were grouped into pillars and tasked to come up with three key policy solutions to help promote digital media for a digital economy considering the
challenges faced in their industries.
Policy solutions were gathered by volunteers and presented by the pillar leads. Below are some of the policies from the focus group discussion:
Traditional media houses and radio stations should adopt the current digital media trends to direct traffic to their platforms to generate revenue for their various companies.
Government should restructure the educational curriculum to ensure students are able to understand the new media trends. This would ensure they are abreast with the fast-evolving technology.
The youth should seize the opportunity of using online platforms to add value to themselves in order to grow professionally or personally.
Educate brands on the value of digital marketing to increase revenue for their companies.
Local organisations and Startups should build their portfolio to increase their trust to gain partnerships with governmental institutions.
Government should digitize most of its proceedings to make access to resources and procedures for various activities much flexible and convenient.
National Media Authority should put in place measures that promote decentralization of information at the local level
Relatively more established companies should open their doors for more youth to gain internship opportunities to grow their skills.
Join Developers in Vogue to effect positive change in the local economy by offering your support in committing to help mitigate youth, especially women, unemployment in Ghana.