The Electoral Commission (EC) says blame for the violence and related deaths that characterised the 2020 election must be laid at the doorsteps of the agencies mandated to provide security for the election.
According to the Chairperson, Jean Mensa, the Commission is not in charge of election security thus, cannot be blamed for the deaths of some seven persons at five centres during the December polls.
"I use this occasion to clarify that the Electoral Commission is not responsible for election security. The entire electoral process and its success rest on our shoulders, but our mandate as enshrined in the Constitution does not include security.
"We collaborate and partner with our security agencies in their quest to carry out their responsibility of ensuring peace, law, and order at all centres throughout the country."
She was speaking at an Inter-Party Advisory Committee (IPAC) workshop to review the election.
"We need to define clearly without a shadow of a doubt whose responsibility it is to guarantee security on Election day and to place that responsibility on their shoulders.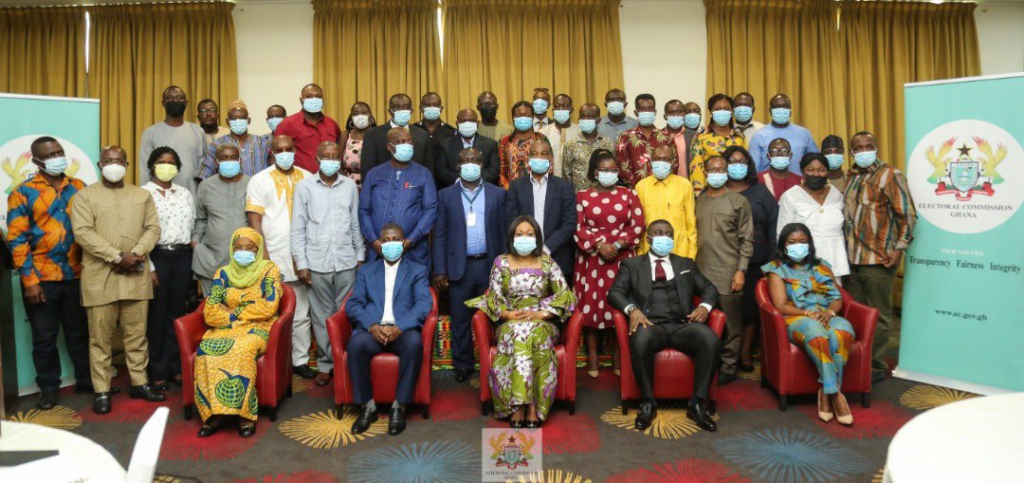 "Additionally, we need to apply the laws to ensure that the perpetrators of the violence are dealt with decisively," she added.
Mrs Mensa, however, urged the police to speed up investigations into the killings to deliver justice to the affected.
"I take this opportunity to call upon the Police Service and the National Elections Task Force to speed up their investigations and bring the culprits to book. The families of the victims, the citizens of Ghana, and the international community are waiting for justice to be done."
The EC Chairperson also touted what she says are the achievements of her outfit in the management of the 2020 election.
According to her, the Commission saved ¢522 million of taxpayers money during the process.
She further explained that there was no recorded case of Covid-19 during the registration or exhibition of the new voters register.
"We need to celebrate the fact that in spite of the COVID-19 pandemic and its uncertainties, as a country we were able to undertake all our electoral processes, from the preparation of brand-new Voters Register with over 17 million persons in 38 days, to the Exhibition of Register to the filing of Nominations to the Election Day activities without the spread of the Covid-19 virus and that no life was lost to COVID-19 as a result of our activities," the Chairperson explained.
Meanwhile, no representative of the opposition National Democratic Congress was present at the workshop.
DISCLAIMER: The Views, Comments, Opinions, Contributions and Statements made by Readers and Contributors on this platform do not necessarily represent the views or policy of Multimedia Group Limited.