The world is at the cusp of championing equity and equality in all spheres, and the push is gradually seeing results. It is happening in all aspects of society, culture and has in recent times trickled down to the showbiz industry.
In the entertainment sector, the phenomenon has seeped through to creatives, corporate executives as well as other important auxiliaries that drive the ecosystem.
This is why Lyza, as she is affectionately called, sits at a critical junction in the music value chain where art and empowerment meet. Elizabeth Ntiamoah-Quarshie heads the Ghana wing of Boomplay, Africa's largest music streaming and download platform.
Boomplay has facilitated the development of the African music terrain as an early entrant in the continent's streaming market. Lyza has led the team in a pivotal aspect in the bid for Ghana's music industry to embrace the digital side of the music business.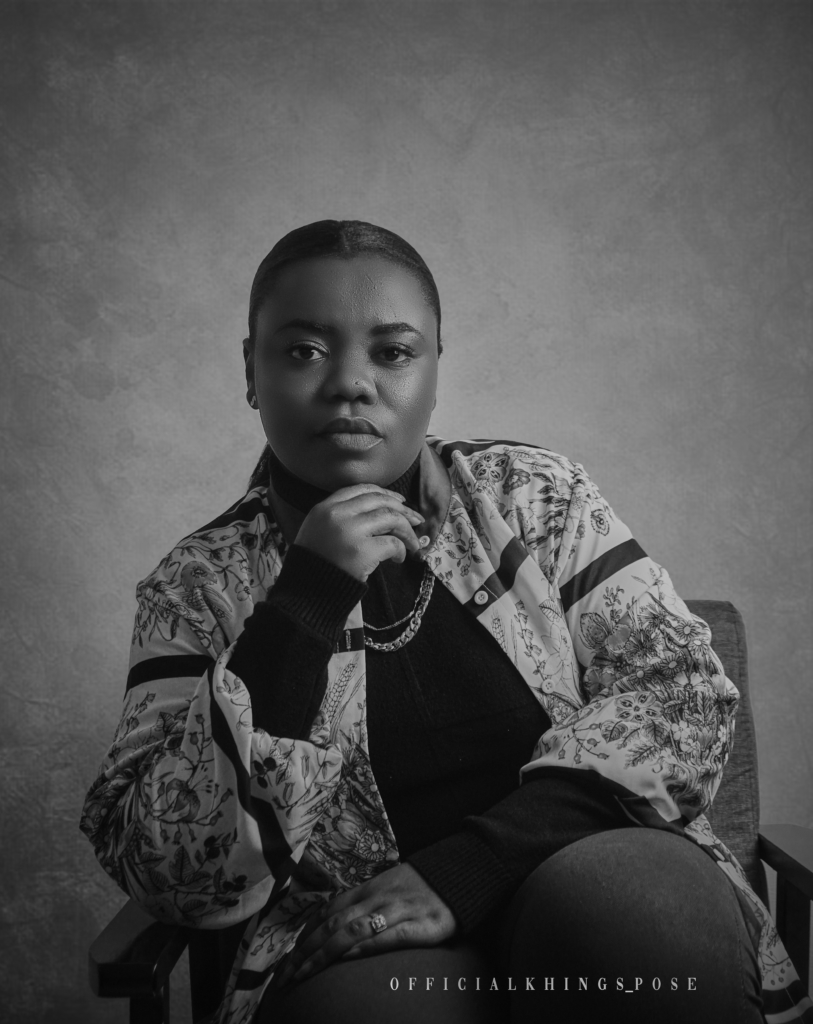 Globally, International Women's Day (IWD) is celebrated every March to highlight women's rights and achievements while raising awareness about discrimination, bias and stereotypes against women that have held them back.
With this year's IWD focusing on embracing equity, it is fascinating how many women like Lyza are breaking the ceiling in industries dominated by males. She started out as Content Acquisition Manager to General Manager at Boomplay in late 2019 and has since guided the team and company to become a major enabler of the music space.
Known to be a voice of women advocacy in the music industry and a recent member of the Grammys Recording Academy, Elizabeth Ntiamoah-Quarshie, had a chat with, multimedia journalist and culture enthusiast, Kenneth Awotwe Darko, about her career and the music scene. She also expanded on how she has been making a case for female representation in Myjoyonline.com's special International Women's Day focus as detailed below:
Interview:
Q1. How did you get into the music industry, was it a childhood dream or a chosen career path?
Growing up, I was surrounded by music and I loved art, poetry and writing and so I was expressing myself in those artforms but music as a career path wasn't something I had planned. I may have tried rapping for fun and even started doing PR for some young artistes right after university but it was secondary to my interest in working as PR specialist for a multinational company.
However, I got recommended to the Boomplay corporate execs by someone in the Nigerian music industry, who had noticed my PR work for an artiste, when they wanted to set up the Boomplay office here in Ghana and that started it all in 2018.
Q2. Is there a special motivation for choosing to be in a male-dominated industry and how has been your experience so far?
There had been constant conversations on how the industry was moving at a relatively slow pace, rather than just complaining I wanted to be a part of it and help "fix" it with the knowledge I had gotten from reading and experiencing artistes from here and other parts of the world. I simply wanted to be behind the scene. So far it has been a good ride and it being a male-dominated industry means I have had to adjust to give my best way to the company and be myself with the work I do here.
Q3. You lead the team at Boomplay Ghana, a music streaming platform that has become an important player of Ghana's music industry. What would you say has been key to Boomplay's success?
Truly, we have made remarkable strides in the music industry and we take pride in being an enabler of the music space especially in the relatively short period we have been in Ghana. However, I must say it has been quite a ride. Key to our success has been our team and its deep understanding of Ghana's music industry and the dynamics and prospects of the digital music revolution. In addition, at the core of our strategy has also been the need to impact the industry by solving problems and offering value to stakeholders hence the iteration of our business model to achieve that.
Q4. Women representation – participation and roles – in the music industry is low. What do you think accounts for this and how can it be improved?
I think the low representation of women in the music industry has systemic and cultural factors contributing to it. Thus we must look at it from two fronts. The industry needs a conscious effort with providing opportunities for entry and mentorship to women, advocating representation of women in key positions and offering support whenever needed.
At Boomplay for instance, women's representation and empowerment are much ingrained in our business culture and operations such that women are recommended based on merit to top positions in local, regional and global leadership ranks. Four out of our six African operations are led by women and we have women in director positions in the global leadership team.
Also on the Boomplay platform, we take decisive steps to regularise our recommendations, include female artistes in curated playlists and ensure that our algorithms are not reinforcing gender-based inequalities. Thus, we use our resources to feature and promote female artists in and out of the app, visibly.
These are clear examples of the direction needed for organisations and platforms in the music industry.
Q5. What have been your observations about Ghanaian female artists with respect to the artist discovery, development and management in Ghana. How can we produce or enable more female artists to move to the next level and be among the top artists in Ghana?
Generally, some notable indie labels have done well with the discovery and development of female talents. We have seen a number of female artists go through the ropes to become the stars that they are. However, the problem has been the number of female artistes getting discovered and developed and the consistency of these talents towards growth and becoming the top artists.
Additionally, the conversations around the management of female artistes need to be elevated and devoid of tones of transactional exploitation. There is a rich diversity of female talents that must be unearthed and guided to flourish into their own. Also, platforms, venues and stakeholders should continually provide opportunities to spotlight or showcase female artistes like Boomplay's special playlists and artists programs that are focused on women.
Q6. On the occasion of International Women's Day, what can be done to embrace equality in Ghana?
Again, this needs a concerted effort from all quarters – from policy to institutions. Ghana has done well with women's rights advocacy and empowerment programs over the years and we must continue to bring attention to issues such as gender equality, reproductive rights and violence and abuse against women. Organisations must have workable policies that show they embrace equality by offering opportunities of merit and representation at all levels to women.
Q7. What would be your message to all women especially those in the creative industry and advice to young females aspiring to be like you?
I would want all women creatives to accept all that they are made of and be confident about their talents and gifts. We are more than enough and capable. Let's ensure our works speak for us and let's create with purpose to inspire others. For young females wanting to be part of the music industry and make their mark, you are more than welcome. Let nothing discourage you that it is impossible. Your aspirations are valid no matter how small or big.
DISCLAIMER: The Views, Comments, Opinions, Contributions and Statements made by Readers and Contributors on this platform do not necessarily represent the views or policy of Multimedia Group Limited.