Rapper Sarkodie has taken to Instagram to support his embattled friend and banker, Prince Kofi Amoabeng.
The founder and CEO of UT Bank was recently arrested and granted bail in connection with the collapse of his bank.
The rapper, throwing his weight behind Mr Amoabeng, urged him to calm down amidst the storm because "life is too short to always keep a straight face."
Sarkodie's post read: "CATO!!! You know the code 😉 but Life is too short to always keep a straight face so sometimes we 😊 [smile]🙏🏾🙏🏾🙏🏾🙏🏾."
Sarkodie and Mr Amoabeng have been friends for some time now.
He was at Sarkodie's 'Highest Feast' which was held in 2018 and also went on Vodafone's X-Men tour in 2017.
To throw more light on their relationship, Sarkodie, in his Hand to Mouth song, urged his followers to save and invest with Mr Amoarbeng's UT Bank before it was closed down in 2017.
Mr Amoabeng was arrested on January 14, 2020, following the banking crisis which led to the revocation of his bank's license.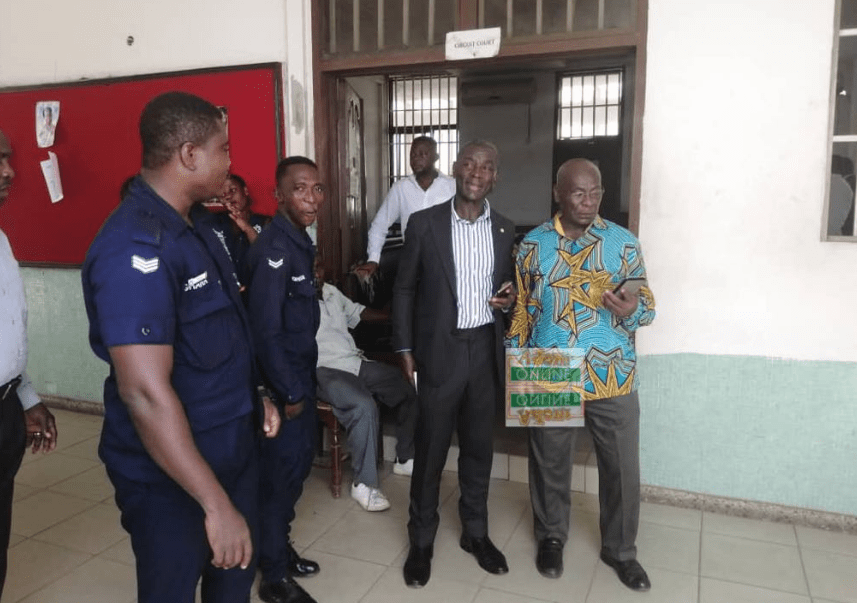 He was later granted ¢110 million bail with two sureties. Mr Amoabeng is also to deposit his passport and report to the investigative teams twice in a week.