The Evangelical Presbyterian College of Education in Amedzorfe, in the Ho West District, is battling with a myriad of challenges, 75 years after it was established. 
The major challenge of the institution, which has produced thousands of teachers, is inadequate infrastructure to accommodate the student population and faculty.
Management of AMECO at its 75th-anniversary celebration, held over the weekend, appealed to government and benevolent organizations to come to its aid. 
The Evangelical Presbyterian College of Education was established in 1946 in Amedzorfe, the highest human settlement point in Ghana.
The institution, though has contributed immensely to the teaching force of Ghana, does not have enough infrastructure.
It lacks hostels to accommodate the over 1000 student population, teachers' bungalows and lecture halls.
Officers are compelled to share space, hereby, hindering administrative work.
The College Principal, Dr. Dickson Tsey, alluded to the challenge when addressing the grand durbar for the 75th-anniversary celebration of the AMECO.
He lamented how lecture halls had to be converted into hostels and faculty commuting from Ho and nearby communities due to the unavailability of accommodation on the campus.
"We also recently converted the ICT Lab into where the students will bed", he said.
"Sadly also, a four-storey female GETfund hostel facility started in 2010 has been abandoned at the foundation stage up till now. We humbly call for your quick intervention to all these problems", Prof. Tsey appealed.
He, announced plans to introduce a music programme, among others.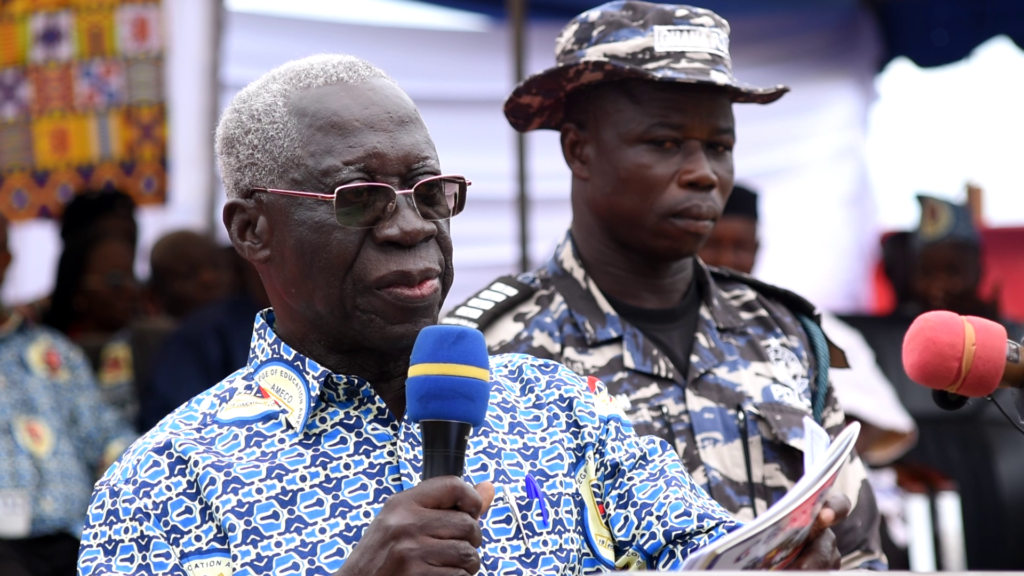 Senior Presidential Advisor, Yaw Osafo Maafo emphasized the role of education in development, hence the government's decision to introduce and invest in the Free Senior High School Policy.
He promised that the GETfund would resume work on the hostel project in earnest, adding that construction works would begin on the Amedzorfe township roads and the campus access road within the second quarter of 2022.
He announced that a 65-seater bus would be presented to the school as its 75th birthday present.
The Volta Regional Minister, Dr. Archibald Yao Letsa, underscored the contributions of AMECO to the growth of the country's human resources and assured of the continuous support of the Regional Coordinating Council to the institution.
The University of Ghana (Legon) has been mentoring the E.P College of Education.
The Vice-Chancellor of UG Legon, Prof Nana Aba Appiah Amfo, indicated efforts are being made to build the capacity of the faculty of AMECO in research development and ICT and to develop promotion guidelines for faculty and Principals.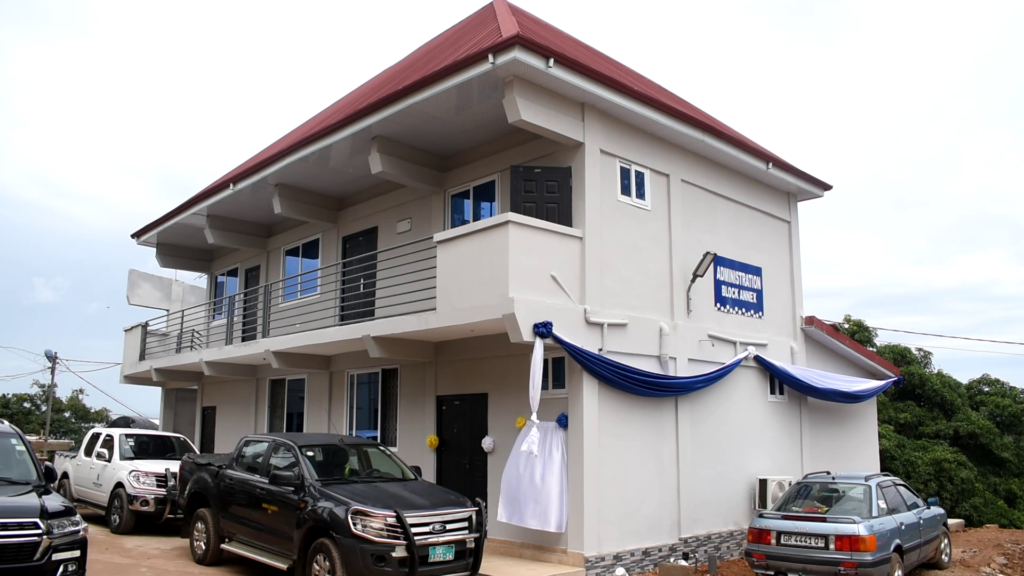 Meanwhile, Management has channeled a portion of it's internally generated funds towards the construction of the administration annex and a 2 storey 4 units staff bungalow to ease the accommodation burden.