To many people in Ghana and abroad, the word 'Kotoko', is just a football team, but to the Asantes, the name is deeper than the game of soccer.
Kotoko, to wit 'the porcupine', represents the Asante army for being fearless in their attack on the enemy.
The Asantes were once an oppressed group of people. But together, they formed a formidable team led by their King to gain independence.
The group went ahead to win many wars and conquer territories.
With an aim to give a message to all enemies, 'Kotoko' was chosen as its totem.
In an interview with JoyNews' Nana Yaw Gyimah, Cultural Historian, Sarfo Kantanka said the porcupine with its sharp spines does not go attacking other animals but uses them to defend itself from enemies.
Mr Kantanka believes that the defence mechanism adopted by the Asantes is what has kept the group in its prime for a centuries.
"Kotoko [kʊ-to-kʊ] meaning squat and fight is the Asante name for this rodent. It is because it hides underground before it begins to shoot its quills so that is how the name came about.
"They [Asantes] also had it in mind that 'we will not go to war, but we will defend ourselves when we are being attacked. So upon studying the animals, they noticed that it is only the porcupine that defends itself when attacked," he said.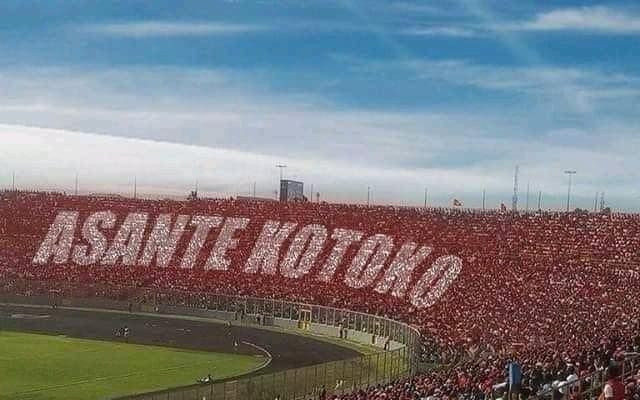 Before the Asante kingdom became as great as it is today, the tribe existed in units but in its quest to gain freedom, the units united to defeat their tormentor.
"At the war front, the Asantes had single-shot firearms and so they lined up in three lines, the first line was made up of seven men and when they identify the target and fire, they will go back. Then the men in the second line will come forward and also fire.
"So at war, their shots were continuous. So it looked like they had rifles,' Mr Kantanka narrated.
History has it that, the Asante's army was formidable with the best combat strategy.
Thus, the porcupine, symbolises the strength of the Asante Kingdom.