The Executive Director of the Media Foundation for West Africa (MFWA), Sulemana Braimah, has opined that compared to the previous regime, the state of affairs in Ghana appears to be getting worse under President Akufo-Addo.
According to him, even though President Akufo-Addo was projected as an incorruptible man before he became President, the prevailing situation in the country bears evidence to the contrary.
Speaking in an interview with Benjamin Akakpo on the newspaper review on the AM Show on Monday, Mr. Braimah said that he is appalled by the growing levels of corruption and poor governance in the country.
Making reference to the just ended regional elections of the New Patriotic Party (NPP), Mr. Braimah said the alleged incidents of vote buying and manipulations confirm his assertions about the degenerating state of affairs in the country, and the selfish intents of public officer holders.
"Some of us had hoped that President Akufo-Addo, given his track record and his stature and what we were made to believe about him, would have offered us different leadership. But it appears that somehow it's even getting worse", he lamented.
He added that "If President Akufo-Addo were indeed committed to serving this country in the best of interest, I don't think he'll go and be demolishing houses to go and construct a cathedral. I don't think that the levels of corruption that we're seeing, we'll see it the way it is now.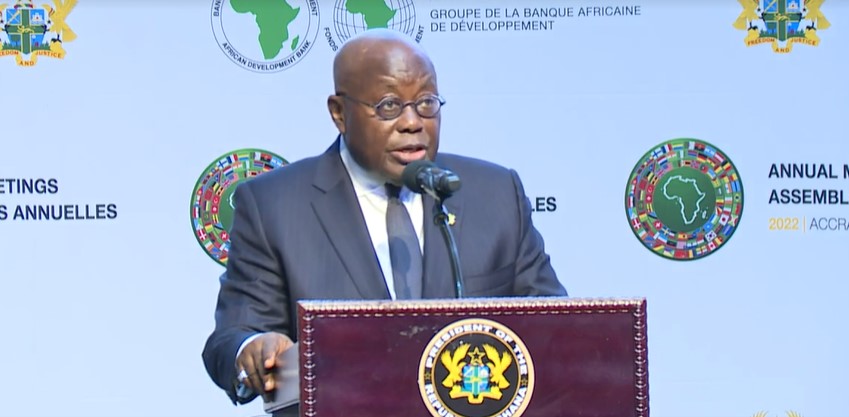 I don't think that we'll have a minister outside the country for 8 months and still hold on to her position as minister and a crucial ministry as that of women, children and gender and social protection. So I think it's more about the enjoyment of the power, the enjoyment of the money that comes with it, the opportunity to amass wealth and all of that".
Mr. Braimah further stated that the prevailing issues of corruption are not only limited to the New Patriotic Party. In his submission, he made a brief reference to how some appointees in the erstwhile NDC administration also mismanaged affairs, while at the helm of affairs.
The MFWA boss therefore called on all Ghanaians to help change the narrative, where the country revolves around two political parties who indulge in the same wrongful acts.
Touching on the NPP's recently ended regional elections, he praised the party for the peaceful conduct of the polls, and congratulated the newly elected executives across the various regions in the country.
DISCLAIMER: The Views, Comments, Opinions, Contributions and Statements made by Readers and Contributors on this platform do not necessarily represent the views or policy of Multimedia Group Limited.