Over two million Celtis trees are used for pestles in Ghana annually. The demand for the pestles for fufu pounding has resulted in the gradual scarcity of this tree species.
Nana Osei Bonsu, a former research scientist with the Crops Research Institute has found a solution on how to save the Celtis trees with an innovation called 'permanent pestle'.
Unlike the traditional pestle, the permanent pestle head can be replaced with a new one or can be remoulded.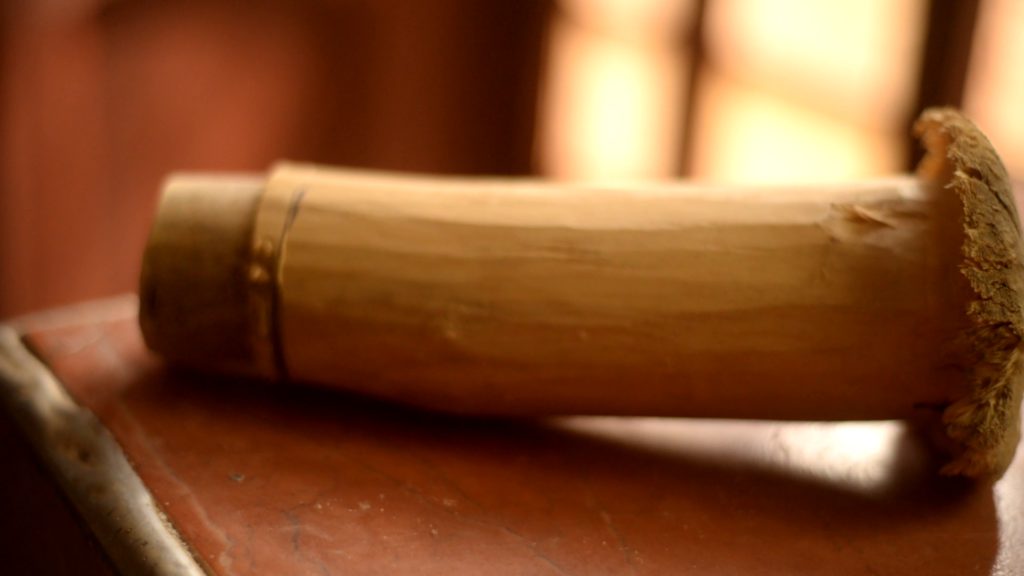 The pestle head is fixed on a metallic reducer and joined to a PVC pipe which is filled with concrete to make the permanent pestle heavy.
The invention of the pestle head by the scientist is to save over two million trees.
According to him, one plant of Celtis can produce eight pestle heads.
The permanent pestle weighs 2.5kg which is an average weight of a traditional pestle.
"And according to those who harvest the trees, the Celtis is really scarce in the forest that is why they harvest any type of tree.
"One thing we can do to solve this problem, is to cultivate the celtis tree, but if you cultivate celtis and you use an entire tree for one pestle, it is still going to be a problem.
"That is why I came up with this invention, so if you harvest one tree you can get about eight pestle heads,'' he noted.
Originally, the entire pestle was metallic but due to the price of the metal he had to switch to the PVC pipe.
 "So whether we like it or not people will continue to use a pestle. As the traditional pestle gets older, the water dries up which makes the pestle lighter.
"And people have no option but to throw it away," he emphasised.
Due to lack of resources, Nana Osei Bonsu has limited the production of the permanent pestle.
"The only reason I have not been able to commercialize the permanent pestle is that I don't have enough resources," Nana Osei said.
DISCLAIMER: The Views, Comments, Opinions, Contributions and Statements made by Readers and Contributors on this platform do not necessarily represent the views or policy of Multimedia Group Limited.