The Ghana Health Service (GHS) has indicated that no Covid-19 deaths has been reported as of April 2, 2021.
However, in its latest updates, the GHS revealed that the country's active cases have increased to 1,451.
Also, 46 new cases have been recorded and the total confirmed cases reported is 90,946.
So far, a total of 88,743 persons are said to have also recovered.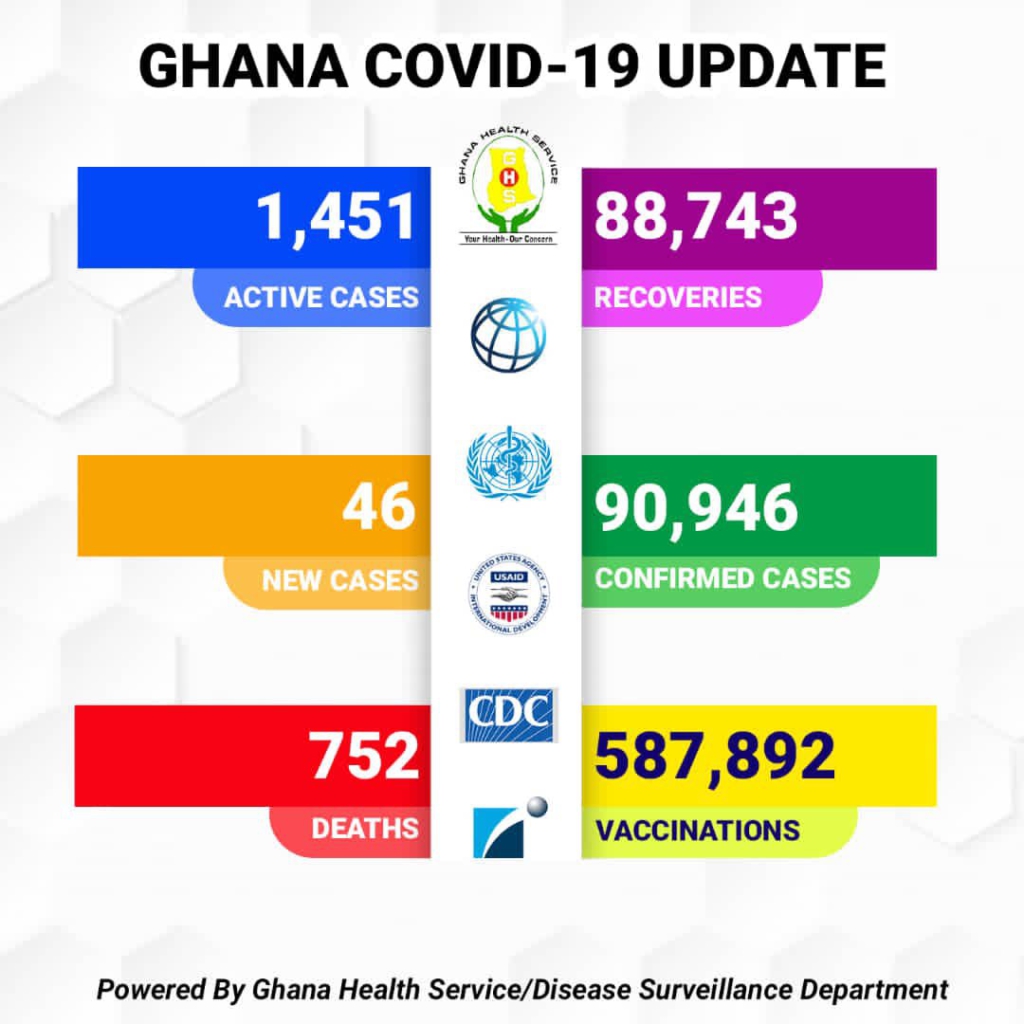 Also, 21 persons are in severe condition while 11 others are in critical condition at the Covid-19 health facilities.
Covid-19 statistics at the Kotoka International Airport (KIA) reveals that 1,245 Covid-19 patients have recovered and been discharged.
Meanwhile, the GHS reporting on the country's immunization exercise stated that 587,892 Ghanaians have been vaccinated as of April 2.