The Ghana Health Service (GHS) has reported that one more life has been lost to Covid-19.
As of March 28, the country's death toll stands at 743, with a decline in new and active cases.
According to the Service's latest report on its website, 31 new cases and 1,775 active cases have been reported, taking the total confirmed cases to 90,583.
This is in contrast with cases recorded on March 27, only a day apart, in which a total of 53 new cases and 1,844 active cases were recorded.
According to the GHS report, 88,065 Ghanaians out of the total cases confirmed have recovered and have been discharged from the health facilities.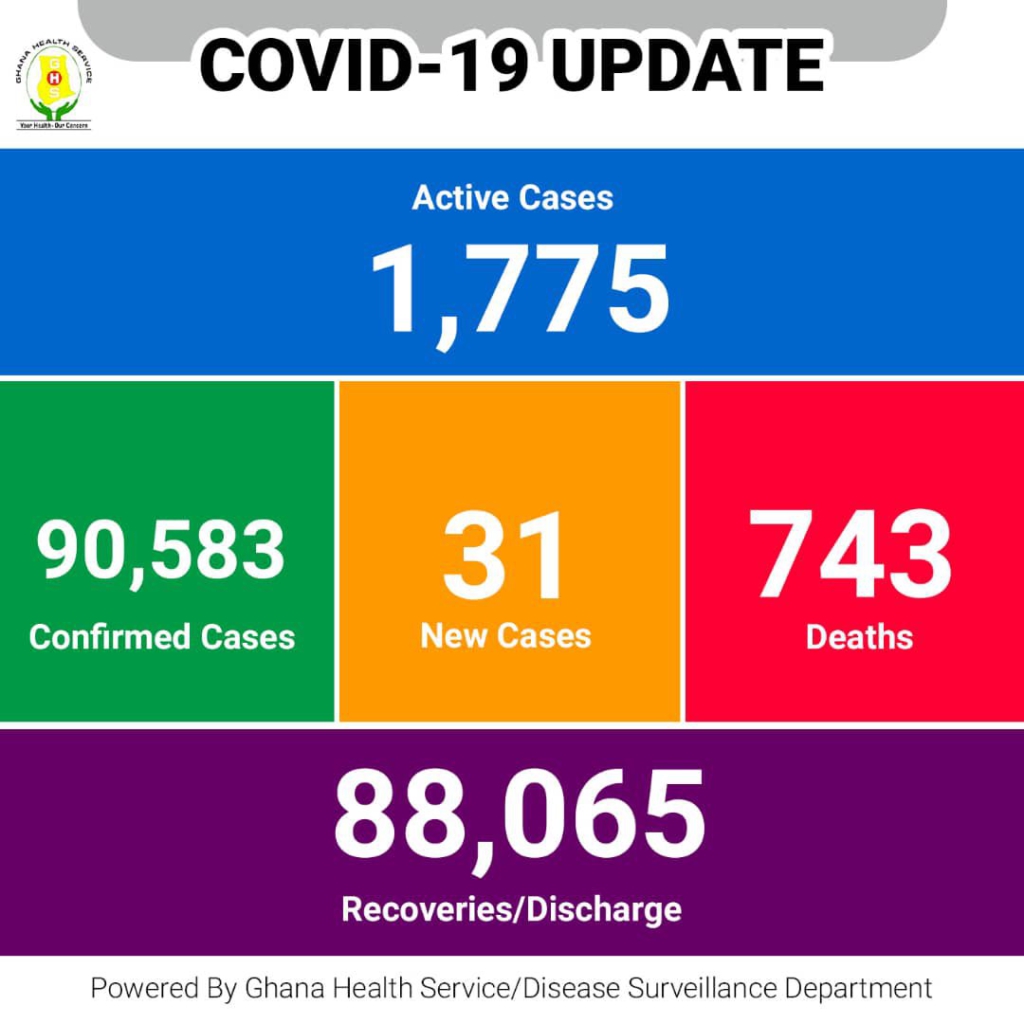 Presently, 29 Coivd-19 patients are said to be in severe condition with 12 others in critical condition.
Also, out of the 1329 cases recorded at the Kotoka International Airport (KIA), 1,230 persons have been discharged.
As of March 31, a total of 555,259 people in the country have been vaccinated.
The Greater Accra Region with 49,994 cases still remains the largest hotspot among all 16 regions nationwide.
Regional breakdown of cases recorded as of March 28
Ahafo – 703
Ashanti – 15,339
Bono – 1,313
Bono East – 1,420
Central – 3,272
Eastern – 4,123
Greater Accra – 49,994
North East – 210
Northern – 1,644
Oti – 406
Savannah – 118
Upper East – 1,304
Upper West – 483
Volta – 2,371
Western – 5,705
Western North – 849