The Ghana Investment Promotion Centre (GIPC) has partnered with the European Union (EU) funded Investment Promotion and Business Linkages Project (the Project), to organise the third edition of the Boardroom Breakfast meeting.
The high-level event, which was a build-up on hugely successful earlier editions, created another opportunity for stakeholders to delve deeper into private equity, as a source of investment for businesses in Ghana, particularly, those in the agro-processing value chain.
Through an informative session, the event spearheaded a discourse on equity investment for local Small and Medium-sized Enterprises (SMEs), as experts shared vital lessons, on how businesses can effectively navigate the ecosystem.
The demand for funding to support growth of SMEs in developing economies continues to soar.
The African Development Bank (AfDB) has for instance, estimated the annual financing gap for Agri-SMEs within the continent at $100 billion. Due to this, some experts have suggested equity investment as a viable source of funding, to remedy the funding gap for enterprises in growing economies.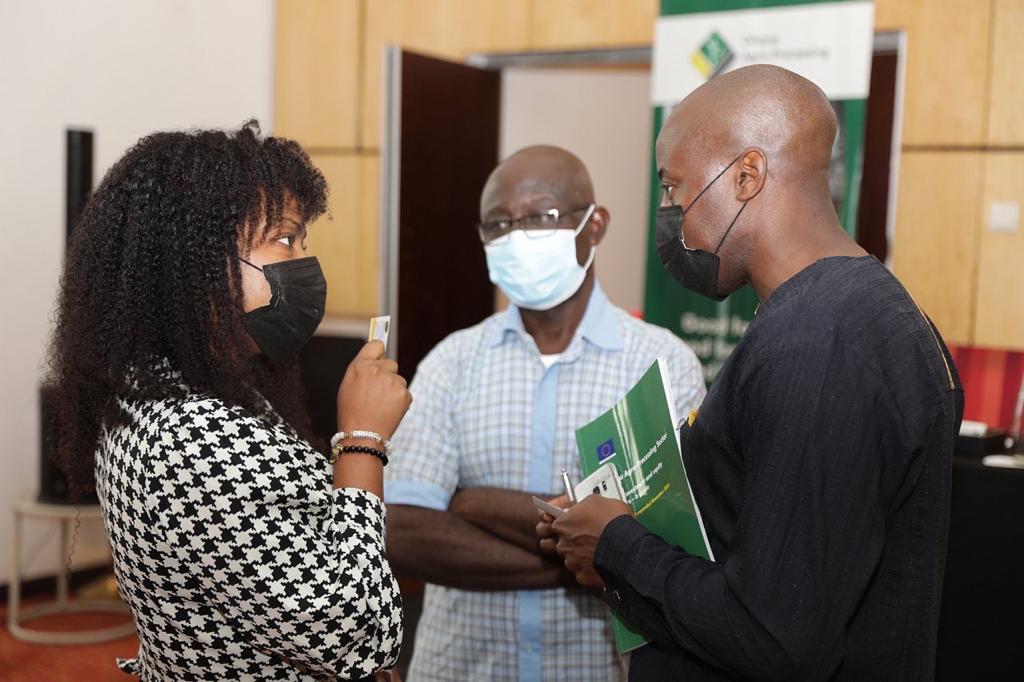 The Ghana Boardroom Breakfast, therefore afforded a rare window, for businesses to get an "insider's guide" to equity investment in the country, and to learn more about how they can access equity investment funds.
The conversation was steered by leading equity practitioners, who shared valuable "lessons from experience" on how SMEs can build commercial credibility, to increase their chances of securing investment.
Speaking at the event, the Director of Deal Team - Zebu Investment Partners, Prince Akpesey, said SMEs can increase their chances of securing investment, by approaching Private Equity (PE) firms that align with their business type.
According to him, SME's lack of knowledge and appreciation of the P.E ecosystem, affects their readiness to navigate the process effectively.
This was echoed by the Chief Investment Officer of Wangara Green Venture, Yvonne OfosuAppiah, who suggested that SMEs with better understanding of the equity fundraising process, and are opened to P.E partnerships, are likelier to attract equity funding. She added
Taking his turn to address the audience, the Investment Director at Investisseurs et Partenaires, Baafour Otu-Boateng urged SMEs seeking equity investment to exercise patience, since the process required due diligence, and could be time-consuming.
He however noted that, depending on the readiness and openness of SMEs to give out required information, the investment process can be less cumbersome.
Wrapping up the discourse, Chief Executive Officer of Injaro Investments, Jerry Parkes advised entrepreneurs to research on P.E firms, before they approach them for investment.
He said, SMEs should know the P.E firm's investment threshold, area of interest, as well as stage in business growth, which they associate with.
Following the speakers' submissions, a key expert from 'the Project', Sean Duggan, launched an updated and expanded Guide to equity investment and equity investors.
He subsequently oriented stakeholders on how the Guide can be used to upscale their entrepreneurial exploits. Duggan's equity guide gives details of 72 equity investors and 13 development finance institutions (DFIs) with an active investment interest in the agri-business sector in Ghana and in west Africa.
The Boardroom Breakfast event, is the third in the series of five Boardroom Breakfast meetings, aimed at engendering discussions between key players on pertinent issues regarding on-going improvements in Ghana's investment climate
DISCLAIMER: The Views, Comments, Opinions, Contributions and Statements made by Readers and Contributors on this platform do not necessarily represent the views or policy of Multimedia Group Limited.