National Communications Officer of the National Democratic Congress (NDC), Sammy Gyamfi says the country's debt crisis is a result of government's refusal to heed sound advice.
According to him, government officials were throwing parties and drinking Hennessey when the NDC was sounding cautions about Ghana's increasing debt stock.
This he said, is the reason for the country's current economic woes which have become a burden for both the state and citizens at large.
The NDC spokesperson made these remarks while bemoaning Ghana's current debt stock and the attendant challenges on Adom TV's Badwam programme on Monday.
Since Ghana gained independence in 1957 till date, the current debt figures by the NPP transcends all debts accrued within this period. Meanwhile, they can't also account for any rewarding projects they've used the monies for.
When we were advising them, they did not listen. Rather, they were feasting on kenkey, cooking waakye and throwing kenkey and waakye parties with Hennessey at the Finance Ministry, amidst innuendoes at us.
This is the end results, Sammy Gyamfi said.
He added that, the excessive borrowing by the government was because of its 'selfishness' and 'greed'.
Venting his spleen, Mr Sammy Gyamfi further dismissed the defence by government communicators that the current economic crisis is due to the ravages of the COVID-19 pandemic and the Russia-Ukraine war.
The sentiments by the NDC Communications Officer adds to the barrage of criticisms from the party as well as other citizens, given the current state of the economy.
At the moment, the country's economic situation is at an all-time low, amidst a deprecation of the local currency against other major trading currencies including the US dollar.
Inflation is also at an all-time high, with the country's end of year inflation for 2022 hitting at 54.1%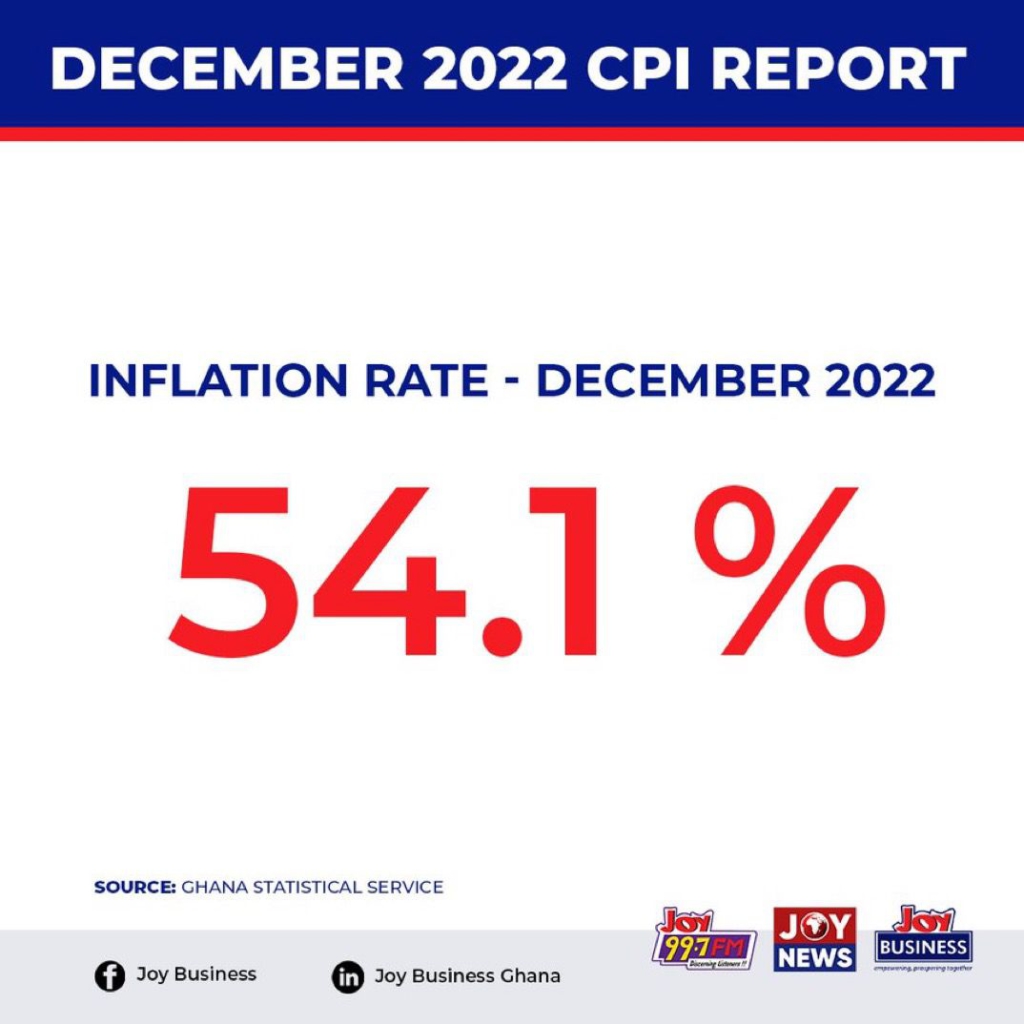 Meanwhile, Ghana has reiterated its assurance on working to make the economy better.
Speaking at thanksgiving service at the Jubilee House earlier this week, President Akufo-Addo noted that he is positive about brighter days for Ghana, despite the present state of affairs.
DISCLAIMER: The Views, Comments, Opinions, Contributions and Statements made by Readers and Contributors on this platform do not necessarily represent the views or policy of Multimedia Group Limited.