The DCE for North Tongu, Osborn Divine Fenu, has appealed to the British High Commissioner to Ghana, Harriet Thompson, to help bring in investors to partner the Ghana government in the retooling of the Juapong Textiles factory.
According to the DCE, this will help create more jobs for the people which would eventually help employ more people and thereby helping them to be more economically and financially stable.
Mr Fenu made the appeal at a durbar organised in honour of the British High Commissioner at the factory to interact with the management and staff as well as have talks with the traditional leaders of the area.
He noted that with the retooling of the factory, things would take a better shape to make it more vibrant and appealing to the customers which would eventually help restore its past glory.
"We are grateful to the High Commissioner for passing by the factory and I am personally appealing to her to help bring investors to partner government for the retooling of the factory  in order to create more job opportunities for our youth," Mr Fenu said.
He noted that, since the establishment of the factory by the late Dr Osagyefo Kwame Nkrumah and its subsequent revamping by former President John Kufuor in 2005, the company has not seen much improvement, hence the urgent need for investors to be bought in to help.
The Managing Director of Juapong Textiles Limited, Jerome Dunyo, said the company could produce 21million yards of gray baft annually at full capacity, but it is currently producing only 6 million yards of gray baft which he said is worrying and needs urgent attention .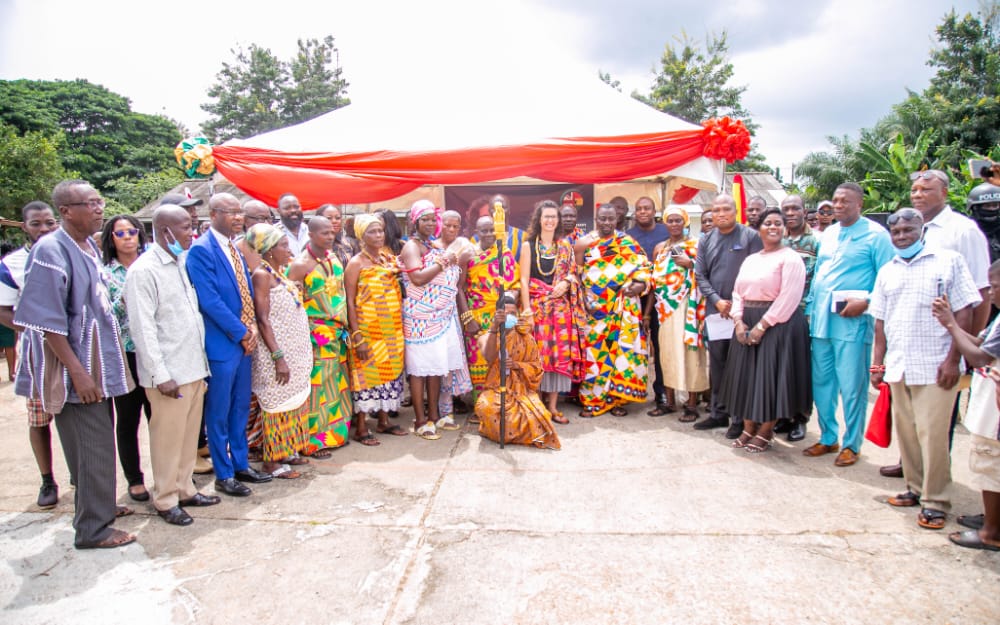 The company has been a strategic investment opportunity for the state because it offers employment to both the formal and informal sector.
It has recruited a large army of employees over the years and continues to serve as a source of livelihood to residents of Juapong and the Tongu area, becoming the pride of the people of Tongu.
The company is the largest state investment in the industrial sector in the Volta Region and undoubtedly has remained a world-class producer of grey baft for GTP.
In response to the request for the retooling of the factory, the British High Commissioner, Harriet Thompson, said her team will lead discussions on how to identify the right investors for the factory  so that the factory can go back to its former days of glory .