National Democratic Congress (NDC) MPs have reignited the debate about the timing of the lifting of the 21-day lockdown saying President Akufo-Addo should have extended it.
The legislators described the decision as a "gamble," which they say has not yielded any positive results.
According to them, the country's Covid-19 cases have increased by more than a thousand since the lockdown was lifted which begs the question of lifting it.
Addressing the Press in Parliament, Thursday, the Minority Leader in Parliament Haruna Iddrisu said, "the president should not have taken that terrible gamble with our lives when he lifted the lockdown."
He added that the Minority is deeply worried by the ascent of confirmed cases in the country "and the attempt to relegate that to the background."
Akufo-Addo opted save the economy
Mr Iddrisu also argued the president chose to save the economy over human life when he lifted the lockdown.
He said the president must tread cautiously and also change his strategy in the bid to contain the spread of the virus.
President Akufo-Addo, he said must listen to expert advice more.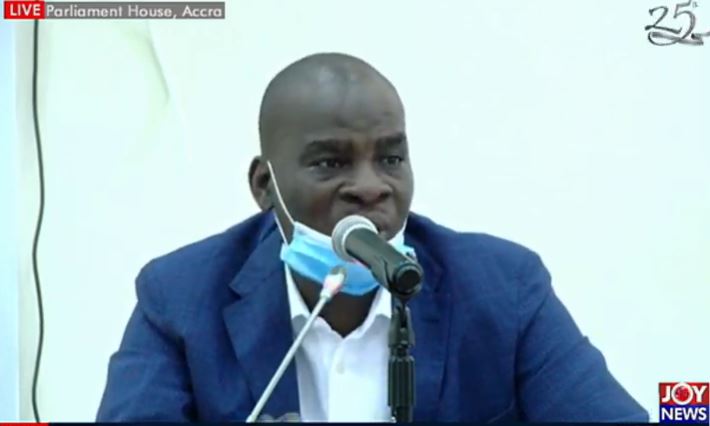 However, President Akufo-Addo has maintained all his decisions, including lifting the lockdown are guided by experts' advice and are based on science.
Among other things, Akufo-Addo said the decision was guided by the "ability to undertake aggressive contact tracing of infected persons, the enhancement of our capacity to test, the expansion in the numbers of our treatment and isolation centres."
The president previously also indicated that he would rather save human lives than sacrifice same for the economy.
#StayAtHome pic.twitter.com/bKPQUfLDDr

— Nana Akufo-Addo (@NAkufoAddo) March 28, 2020
"We know how to bring the economy back to life, what we do not know is how to bring people back to life," a statement which earned him international accolades.